What is CryptoDrop? CDROP Overview
What is CryptoDrop? A decentralized crypto casino on Binance Smart Chain and passive income for stakers, powered by CDROP token.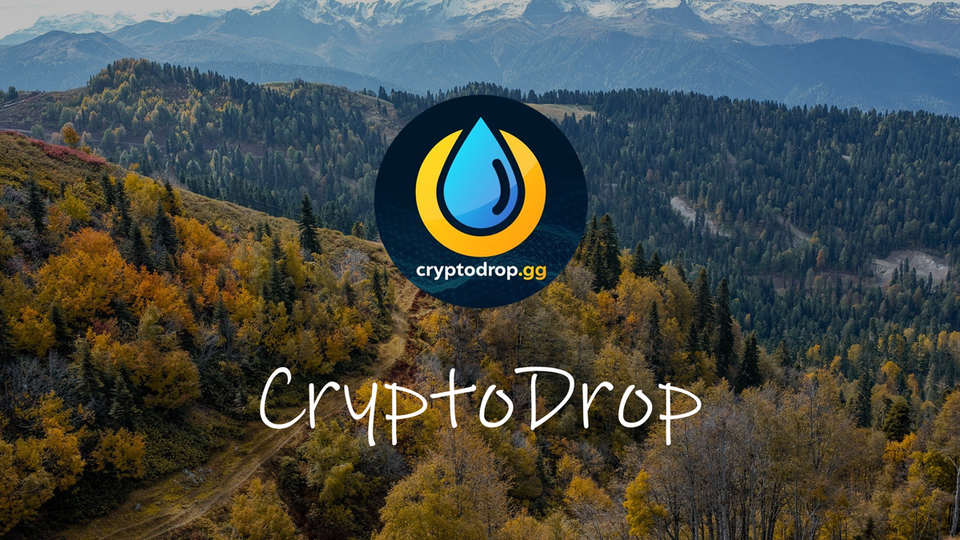 💡
This post is a sponsored article. The post is not financial advice and simply aims to provide a summary of available information. Readers should do their own research before taking any action.
CryptoDrop is a gaming platform on Binance Smart Chain, where users can play jackpot games with minimal risk and potentially win high rewards. Additionally, the platform features a native token CDROP which enables holders to become part of the house and earn passive income. The easiest way to see the project is to think of it as a decentralized crypto casino. Below we will highlight how CryptoDrop will work, along with reviewing CDROP's tokenomics, and plans for the future.
Note that the token's listing on Pancakeswap will happen Monday 8th November. For the exact time and latest details, follow the team's Twitter announcements.
CryptoDrop Overview
We've seen many DeFi projects that launch token sales without any working code – risky for any investor! Whereas, CryptoDrop is a fully working product from launch. This means there will not be any waiting to play the games or delays for generating revenue. As a result, users will immediately be able to stake CDROP for a passive income stream.
Key Features
Passive income for stakers.
Payouts in BNB.
Unique algorithm for true on-chain randomness.
Uses Chainlink's VRF for an extra layer of randomness.
Two games with two separate jackpots.
How does it work?
Users can bet on chain with BNB on the upcoming block hash, which is truly random and impossible to predict. Each bet gives you a chance to win up to 50% of the current jackpot amount. Which rolls over if there is no winner.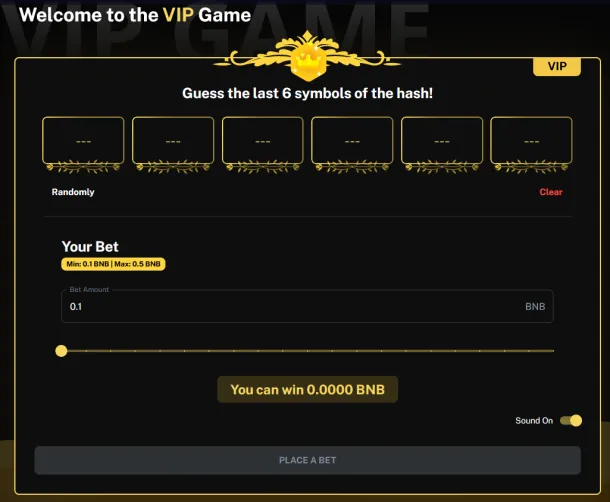 Additionally, the jackpots will continuously grow as more users play the game because a percentage of the bet goes into the jackpot. This is also how the platform generates passive income for stakers. As a percentage of the bet is distributed among CDROP stakers. To summerize, the platform combines its casino games with a staking model that will enable sustainable growth.
CDROP Tokenomics
To put it simply, the more CDROP you stake, the more BNB you will earn from the daily payouts. What's good about this staking model is that rewards are being paid out in BNB. Meaning that CDROP should not see the same sell pressure that various liquidity mining campaigns cause in many DeFi projects.
Total Supply: 10 Billion.
In the future, the token will also provide holders with voting power. As a result, holders will decide how to utilize the Reserve Foundation which is 15% of the total supply. Definitely could see a scenario play out where stakers vote to burn this allocation and reduce the supply. Additionally, all of the token allocations for the team, marketing, advisors, and development are vested for 12 or 24 months – you can find the full breakdown in the project's Litepaper. Meaning stakers don't have to fear any constant team dumping.
What's next?
We should also mention the project's seed sale via Pincubator was sold out within 7 minutes, and the public presale sold out in 9 minutes. So definitely appears there is an appetite for what the platform is offering! Roadmap also looks very promising for 2022 with expansions to other L1 chains, more rewards for CDROP holders, burn events, CEX listing, and more.
There is also a tease announcement on their Twitter profile about an upcoming third game, which is nearly ready. Given the emoji on the tweet, perhaps this will be a slot game? Would definitely cement CryptoDrop as the go to crypto casino on Binance Smart Chain.
Pancakeswap listing: 500 BNB from the initial raise will go into the pool, ensuring CDROP will not have any liquidity problems. It's a BEP20 token on Binance Smart Chain, meaning users will be able to buy and sell instantly without any issues around gas fees. You can use a wallet such as MetaMask or Trust to trade on Pancakeswap.
One thing to remember is that Binance does have a history of listing BEP20 tokens in their Innovation Zone to support the ecosystem's growth! We've been told CryptoDrop's randomness code that powers the block hash game is unique, developed in-house. Meaning these devs definitely have the talent to get noticed!
Expansions: As BSC is an EVM-compatible chain, it means all the platform's smart contract code and CDROP token could expand onto networks such as Polygon, Harmony, Avalanche, or Arbitrum in the future. Makes for a very exciting future!
If you want to learn more about CryptoDrop hop in their telegram group.