Don't Fade The Feds
All the crypto books are empty and BTC volume is gone. Eyes are set on the feds meeting tomorrow, so should you!
Hello hello! Yes, it has been a while since we last spoke. I did publish some thoughts on the market last week but have since realized my mail sender failed. So check that post if you're interested in where I've been.
Otherwise, ever onwards!
Bitcoin sold off into the weekly demand area and finally caught a bid. Late bears were caught offside with a glorious squeeze. Despite the nice reaction, there was zero follow through. Today volume has dropped significantly, it is worryingly low. Bigger participants must all have their eyes on the FOMC meeting tomorrow. And so should you, Powell's decision tomorrow will influence all markets.
If you're lost, check the below thread about the situation which sums it up well.
The quick summary is: don't fade the feds. Hence the title of today's newsletter. Okay, what about Bitcoin?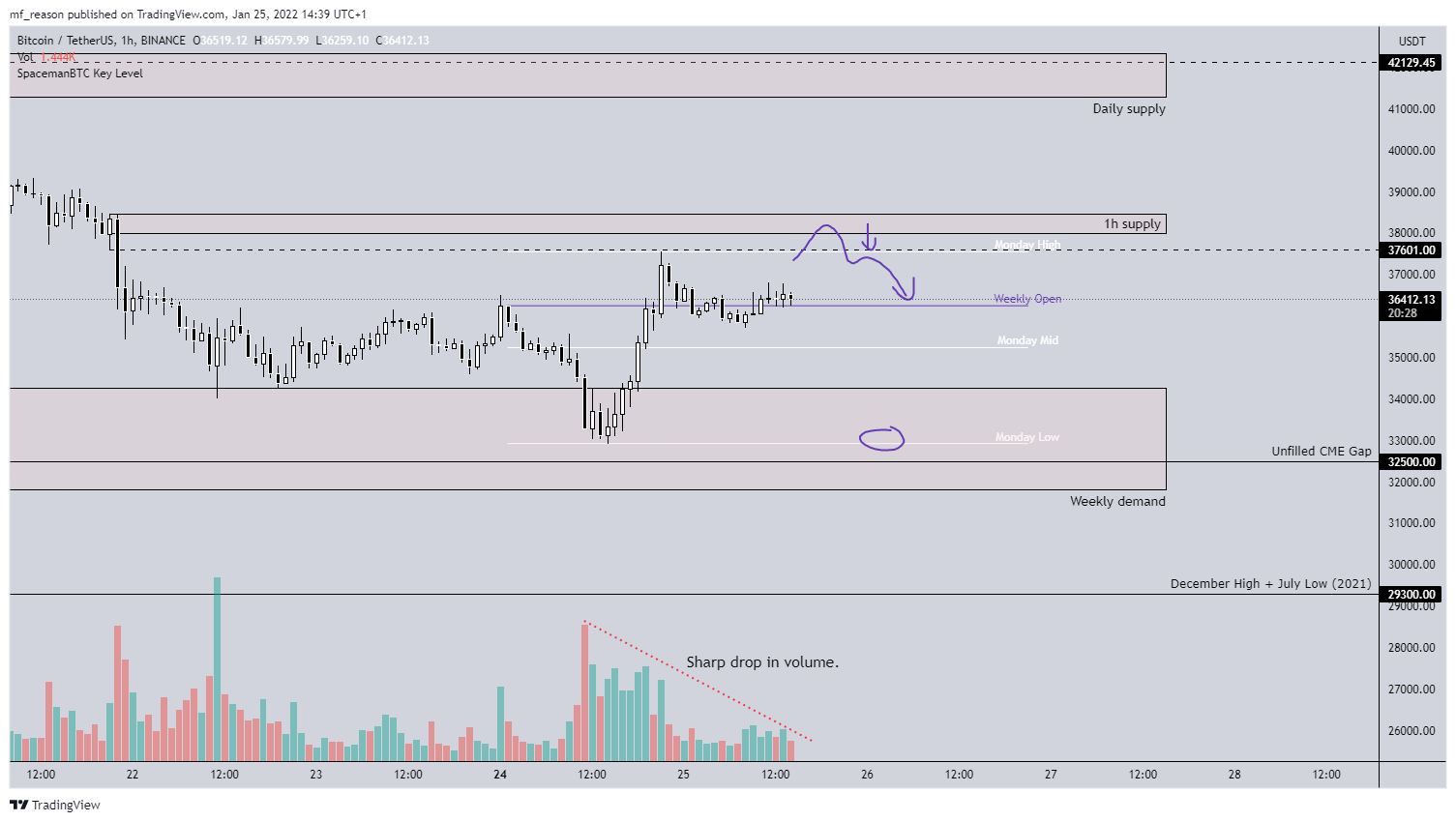 I've been waiting for the BTC to push up into the Daily supply region, but it doesn't feel like we have the juice to get there. So be on the lookout for a sweep of Monday's high into the hourly supply block. Any rejection and it's a clear invitation to get short. No lofty targets, will aim for Monday's low and derisk along the way. Because there is no reason for getting mega bearish at weekly demand levels.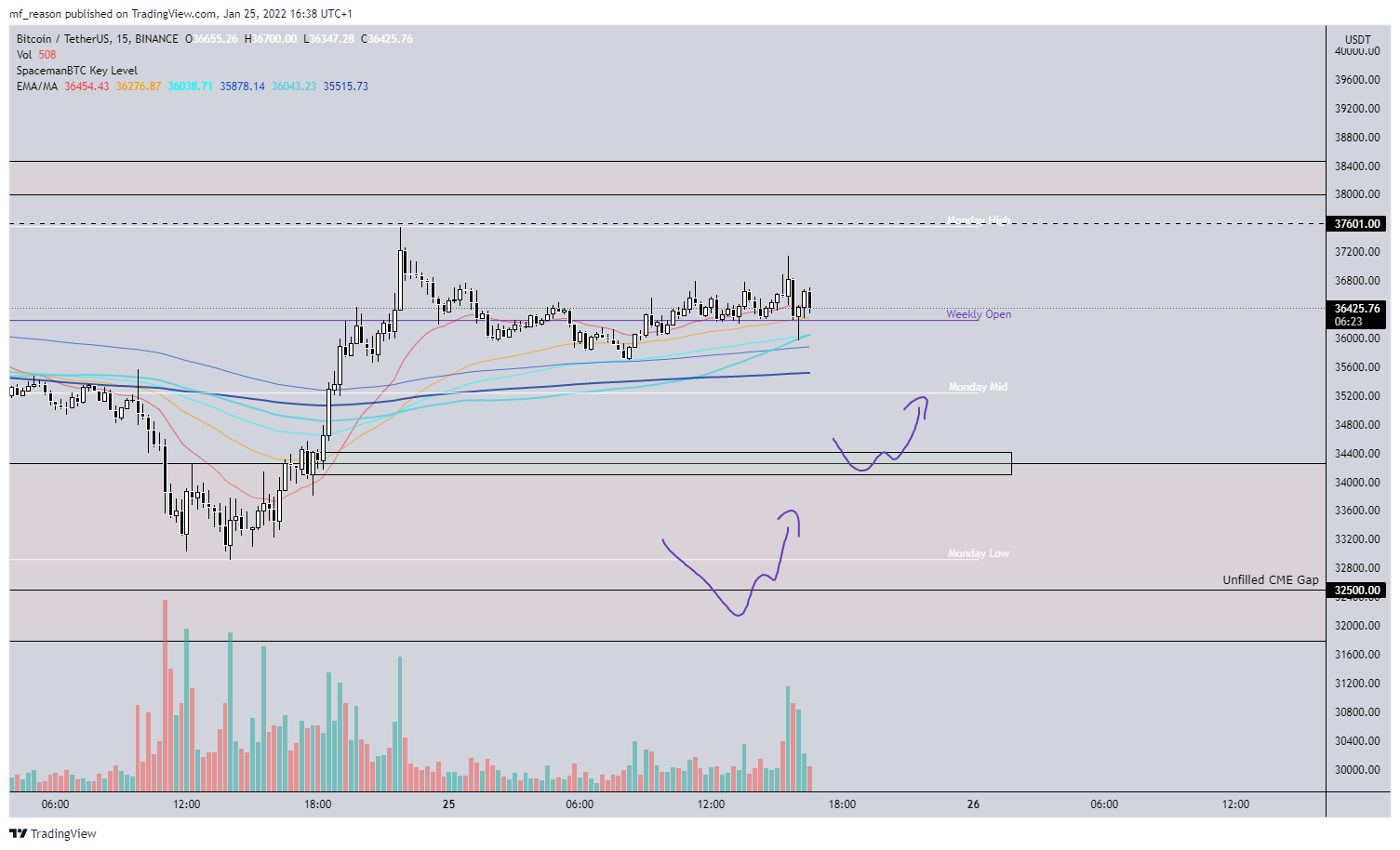 Price could very well bounce at 34k or 32k after filling the CME gap. Technically, nuking through these levels without taking out some topside liquidity first doesn't fit. But legacy market doom might just laugh at any technical analysis.
So the bottom is in? No. This downtrend is strong, bears are in control. I see the price going lower even if we get a positive reaction to the fed's meeting. Ultimately, I want to see the capitulation candle before trying to call it a bottom. The money printer has stopped, nothing more to do than be patient.
Armed with fiat dry powder, I stand ready for the capitulation candle. I've been trading these markets long enough to spot the last-gasp, puke-out candle that breaks the soul of the speculative bulls.
That's what Arthur Hayes wrote on 7th January, and that's what we're waiting for.
---
Also Take Note
---
Artist Spotlight
This piece Mindloss by Brockhofer jumped out at me because the expression sums up perfectly how it feels when you try to trade this chop. Haha!