Best Crypto Cards
Best crypto cards comparison. If you need to spend Bitcoin (BTC) and cryptocurrencies instantly, here's our crypto debit card reviews.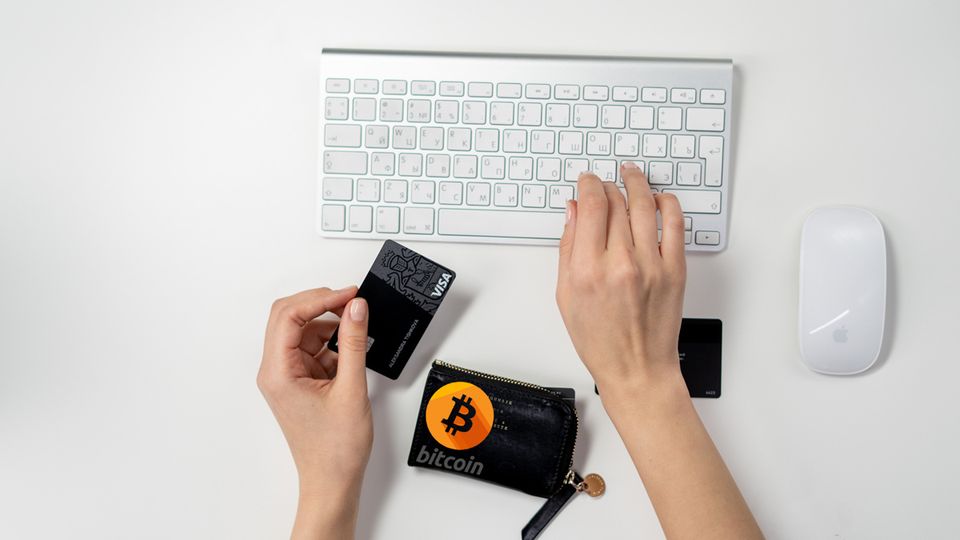 Interest and adoption in cryptocurrency are continuing to grow, but only a tiny amount of merchants accept Bitcoin (BTC) or other cryptos directly. Luckily, there are a growing number of crypto debit cards that you can start using today such as Binance Card, Coinbase Card, or Wirex. Bitcoin and crypto debit cards work just like any other Visa or Mastercard card you have in your wallet.

You can use a crypto Visa card to instantly convert and spend your cryptocurrency in-store and online. Of course, there are some minor exceptions, which is why picking the best crypto debit card for your region and spending habits is important. In this article, we will provide a crypto cards review of the current options available on the market. Along with a crypto cards comparison table so you can choose which bitcoin card to sign up for today.
Crypto Cards Review
Binance Card
Binance is a leading cryptocurrency trading exchange that also provides high cashback crypto debit cards. This BTC debit card is fee-free and offers crypto rewards of up to 8% cashback in BNB. Furthermore, this card is very easy to manage as there is no manual conversion process to top up your card balance. Which is why its at the top of our crypto cards comparison list. All you have to do is transfer funds from your exchange wallet to your card wallet. From there, your card can convert and spend crypto-assets instantly and automatically.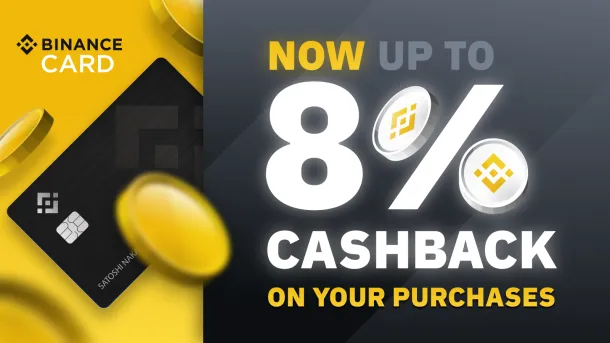 The Binance Card is a contactless VISA card powered by Swipe, currently available in Asia and Europe. One key benefit compared to other high cashback crypto debit cards is you do not need to lock up any Binance Coin (BNB) to access the reward program. You do have to hold BNB, but it doesn't matter where as long as it's on the exchange.
For more details check out our full Binance Card review, or visit their official website. Make sure you use our referral code X8XUVA60 for a platform-wide 10% trading fee discount.
Wirex Bitcoin Debit Card
Wirex crypto debit card is available in 31 countries including Europe, the UK, and Asia. This BTC debit card operates much like a traditional bank account, providing support for major fiat currencies also. If your traditional bank is not crypto-friendly, then note Wirex offers individual fiat bank account details such as an IBAN for SEPA transfers. Essentially, Wirex can also act as your crypto broker with one-click buying and selling for supported cryptocurrencies. Furthermore, by holding Wirex tokens (WXT) you will receive fee discounts and up to 2% cashback. Along with additional rewards for staking your WXT tokens!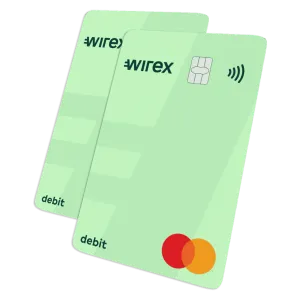 The Wirex Mastercard spends crypto funds automatically with no manual conversion needed. Additionally, Wirex may be the best crypto debit card for travelers as there are no foreign transaction fees. The best part is you can sign up for free, and pass KYC verification in under 5 minutes!
For more details read through our full Wirex Card review, or visit their official website.
Crypto.com Visa Card
Previously known as the 'Monaco Card', the MCO Visa Card by Crypto.com is interesting because of its wide availability: USA, EU, UK, and Singapore. The reason why Crypto.com is on our crypto cards comparison list is that it is fee-free with up to 8% cashback in crypto rewards. What's cool is there are no manual conversion steps, MCO Visa Card will automatically convert (with no commission!) to spend cryptocurrency instantly. Additionally, there is a benefit program that provides 100% rebates on popular subscriptions such as Spotify, Netflix, and Amazon Prime.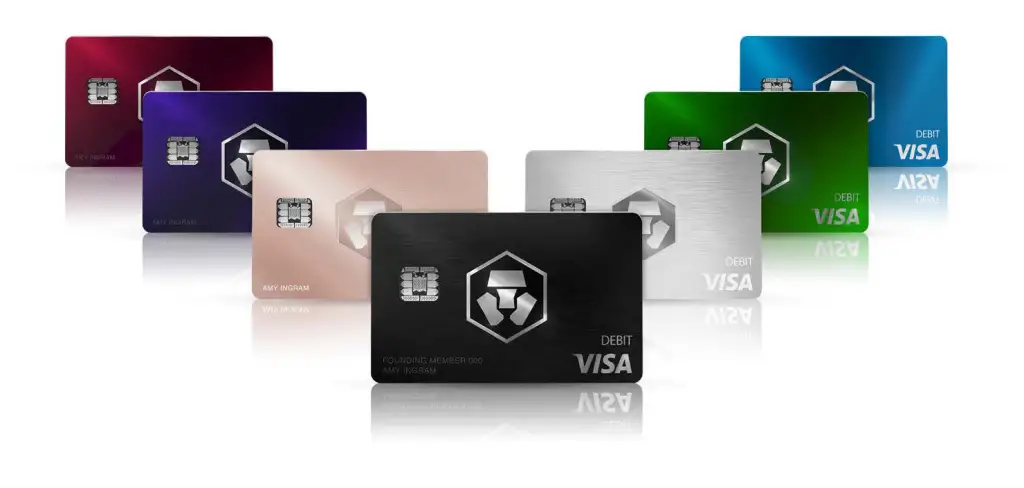 The only catch is your cashback amount depends on your card tier, which is set by how many CRO tokens you lock up. For the best crypto debit card experience, you need to stake 2,500,000 CRO which is roughly $195,000 – which is probably unrealistic for most users. Luckily, the free option will still earn you a 1% cashback on all purchases.
For more details read through our complete Crypto.com Visa Card review, or visit their official website.
Coinbase Card
Coinbase is a leading cryptocurrency exchange and industry pioneer, they also have a crypto debit card available in the USA, EU, and the UK. What's great about the Coinbase card is that it connects to your Coinbase crypto wallet for seamless spending. Their app is very intuitive and is built with reporting in mind to easily track your crypto spending habits such as saving receipts. Unfortunately, it does come with a high transaction fee of 2.49% when spending cryptocurrencies. However, this may be the best crypto debit card for Coinbase traders as there are no fees for spending the dollar-pegged stablecoin USDC.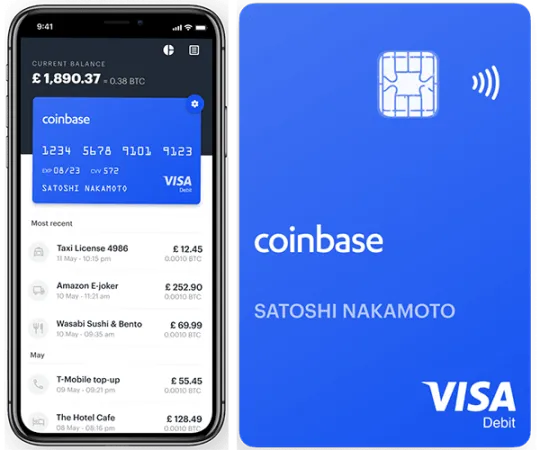 For US-based residents, there is a crypto reward program available offering 4% cashback in Stellar Lumens (XLM) or 1% cashback in Bitcoin (BTC). However, this scheme is not available for UK or EU users. As a result, given the high transaction costs, we would only recommend Coinbase Card if you live in the USA.
Learn more in our Coinbase Card review, or head over to their website directly.
Eidoo Card
The Eidoo Card is a little different than all the previous Bitcoin debit cards mentioned on this crypto cards comparison list. It's a Visa debit card that links up to your non-custodial Ethereum (ETH) and Bitcoin (BTC) wallet (Eidoo Wallet). In short, that means you keep full control over your crypto assets as you're the only one with the private key. For decentralized finance (DeFi) users who want to move toward being truly bankless, this is the best crypto debit card solution for you. Additionally, Eidoo Card offers up to 5% cashback as long as you stake their native PNT governance token.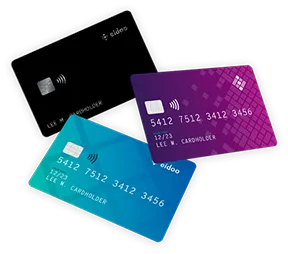 Eidoo Card requires burning 20 PNT (~$5) when signing up, however, after that it is fee-free. Though note as your wallet is decentralized, you must top up your card's fiat balance manually and this will incur a network transaction fee.
Check out our Eidoo Card Review for more details, or visit their official website directly.
Monolith
Monolith Card is available in the UK and EU, unlike the other crypto debit cards, this card only supports Ethereum (ETH). What's cool about Monolith Visa Card is that your wallet is non-custodial and can manage any ERC-20 token. As a result, if you're heavily invested in the Ethereum ecosystem and use many DeFi products this is a great crypto debit card. Monolith Wallet features an in-built decentralized exchange for swapping tokens and a fiat on-ramp for buying DAI stablecoin.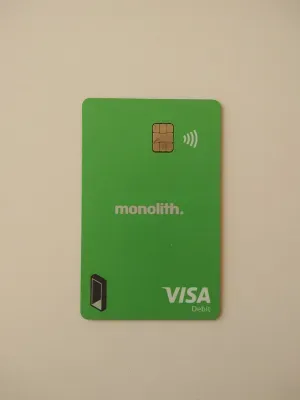 It's free to sign up and there are no monthly fees. However, there is up to a 2% top-up fee when converting crypto to your fiat card balance. Additionally, you'll also have to pay blockchain transaction fees whenever you top-up your card given the wallet is decentralized.
Read through our Monolith Card review for more details. Alternatively, head over to their website.
Plutus Card
The Plutus crypto debit card is currently only available to EU and UK residents. They plan to launch in Asia and Latin America in 2021. Plutus Card is perfect for users looking for a decentralized approach for spending cryptocurrency quickly. All crypto to fiat conversion happens through PlutusDEX which is a peer-to-peer trading platform. However, as a result, it only supports Ethereum (ETH) and their native Pluton (PLU) token. You can sign up for free and pass verification within a couple of minutes, but it will cost €9.99 to order the card.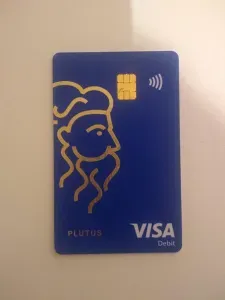 Additionally, there is a 1.75% trading fee which you will incur every time you want to top up your card. This is a manual process, as Plutus Card does not support automatically converting and spending crypto. Most of these fees are waived by signing up for their premium subscription model. Additionally, Premium Plutus Cardmembers will earn up to 3% cashback in PLU crypto rewards.
For more details read through our Plutus Card review, or check out their website directly.
Crypto Cards Comparison
The crypto debit card market is still very young with many options to choose from, perhaps even too many! This is why we wrote this article to highlight the best crypto debit cards and compare the deals available today for various cryptocurrency Visa or Mastercard cards.
To summarize, it highly depends on where you live to figure out the best card for you.
Crypto Cards by Region
North America
If you're based in the US or Canada then Crypto.com is your best option. Their platform features low fees, plus the cards have a generous cashback and rewards scheme when spending crypto.
Europe
For users based in the European Economic Area (France, Germany, Spain, Italy, Sweden etc…) we recommend Binance Card as it offers zero fees and a high cashback scheme. If your not a fan of the Binance platform, then you should take a look at Wirex.
United Kingdom
If you're from the UK, our choice would be Wirex Mastercard. Their platform has one of the easiest sign up processes, allowing you to be verified within minutes. Additionally, they hold a FCA e-money licence meaning no fears of the platform becoming unavailable to UK residents in the future.
APAC (Singapore, Australia, Hong Kong)
Currently, the two cards with the widest world coverage are Crypto.com or Wirex. Therefore, if you're from the Asia-Pacific such as Singapore, Hong Kong, or Australia then those will be the best card options to explore. Both cards offer low fees and crypto rewards, so it will come down to which option supports your country.
Crypto Cards by Fees
The cards offering the lowest fees when spending Bitcoin and major cryptocurrencies:
Crypto Cards by Limits
Following our crypto cards review, these options offer the highest monthly limits and ATM withdrawals:
Crypto Cards for DeFi
For DeFi enthusiasts and heavy Ethereum ecosystem users looking for a crypto debit card, currently, you will need to reside in the UK or Europe. The only non-custodial Bitcoin card is Eidoo, Monolith, and Plutus. If this is a must HAVE for you, then Plutus plans to expand their region availability in 2022/2023.
Hope you enjoyed reading through our best crypto cards comparison article. What's your favorite bitcoin card? Did we miss an option in our crypto cards review?

Hop in our discord server and let us know!