Hero Sandwich
Bitcoin in a sandwich and legacy markets at resistance. Thoughts on where the New York volume will send us today. Though, it's a beras world.
A tricky spot here with Bitcoin sandwiched tightly between resistance and support. Perhaps it's a Hero Sandwich given volume only appears during the New York session.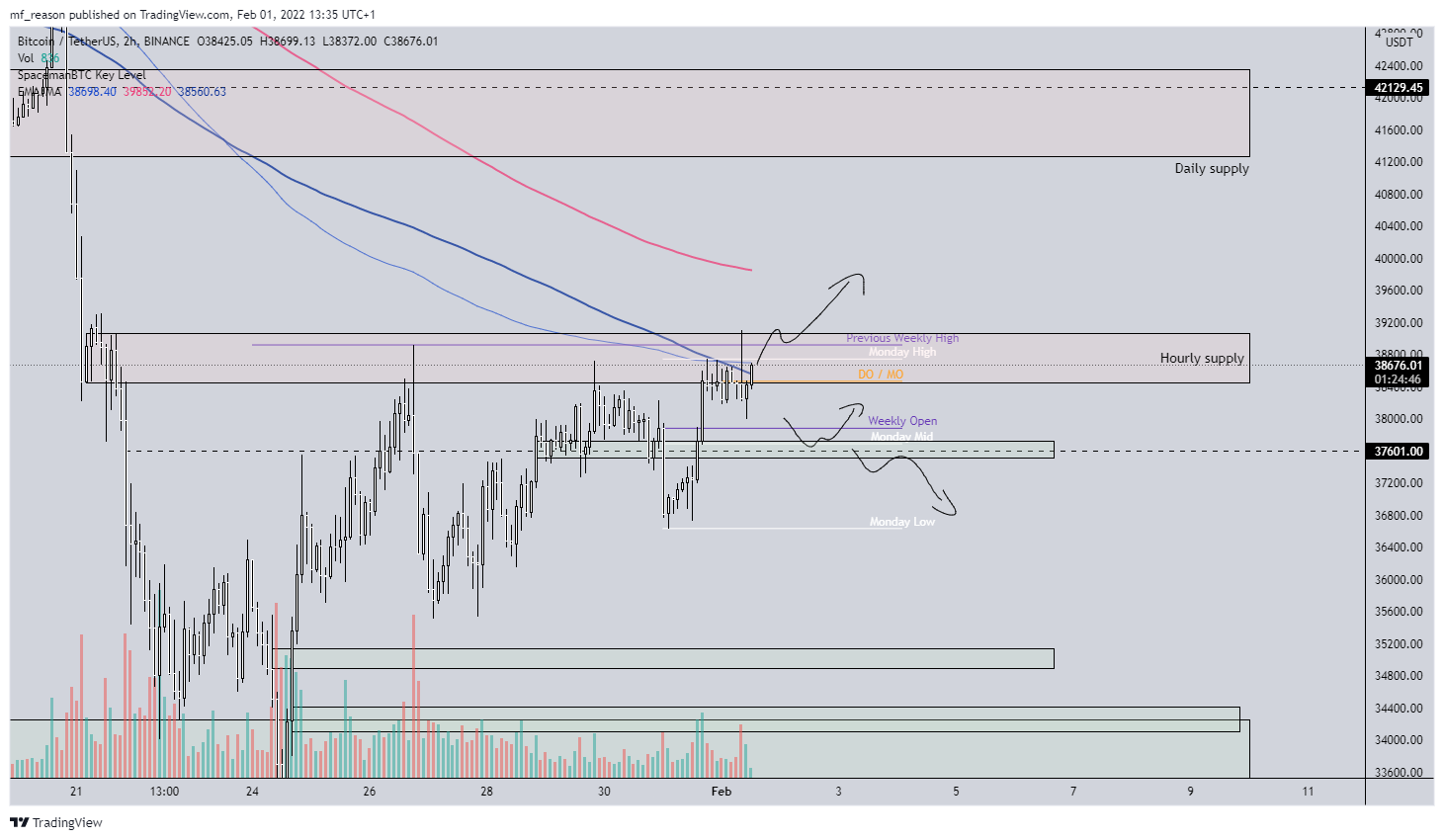 So its a bit problematic to get positioned here:
We may continue the squeeze of late bears and push up.
A pullback into Monday's Mid area is also on the table, to hunt stops of late longs. It is a good region to look for an entry, though you would want to see 37.5k hold or be reclaimed quickly.
Can't rule out that we've already seen our local top either, we may just breakdown from here.
Too cautious? TradFi markets performed well yesterday and pushed up. Now we're entering the trouble areas. We may dump immediately on NY open, or potentially push a little higher before a heavy rejection. If the bears are in control, we will see prices start to rollover soon enough.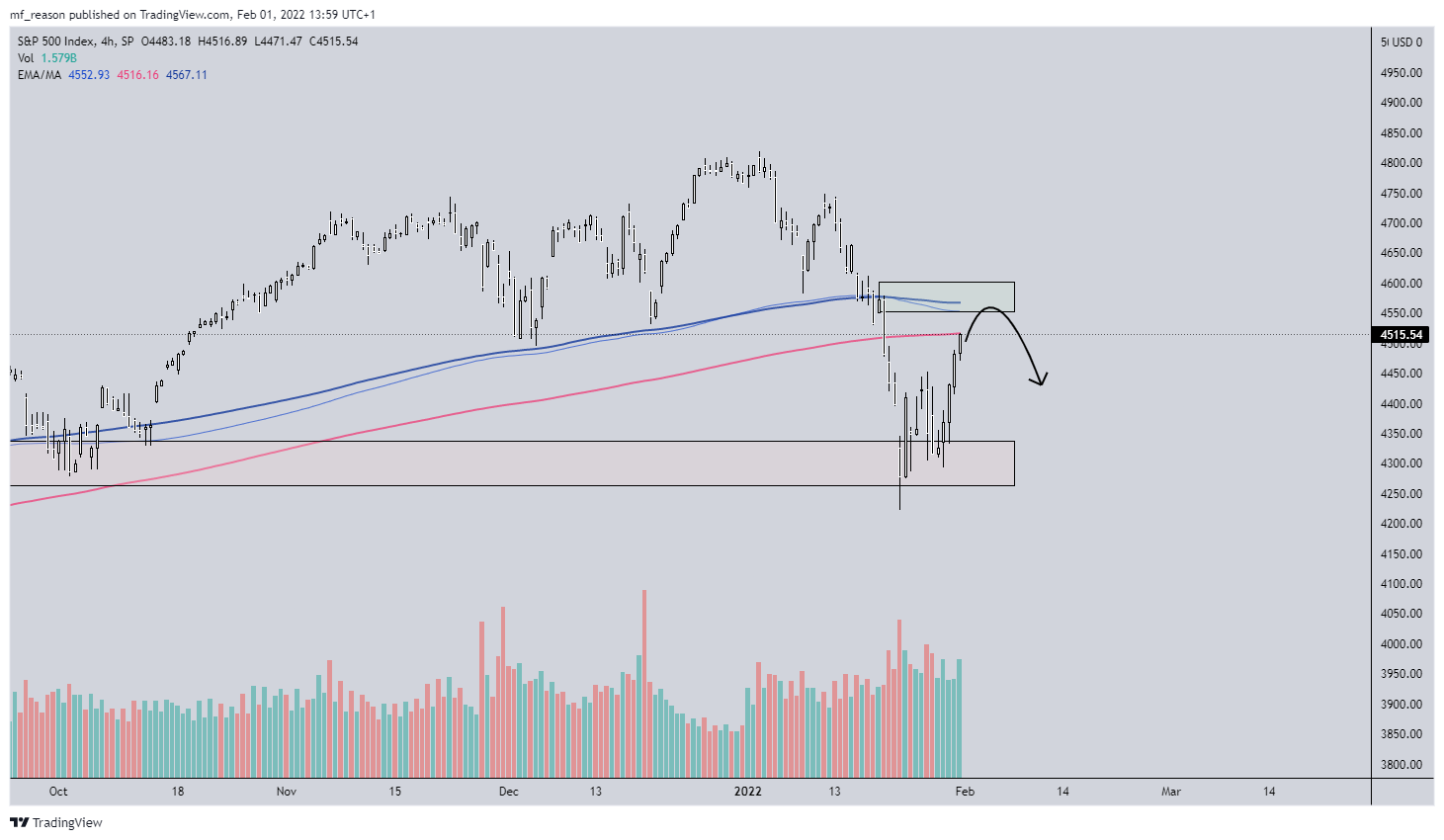 Currently, we're still under the 200EMA/MA & 300MA on the 4H timeframe, something the SPX has not done since May 2020 (after the covid crash). So until we get above those levels there is no reason to get overly bullish.
Do not get caught up in the euphoria of a bear market rally, the price moves up swiftly... and then forms new lows. Overall, I recommend marking out areas where you will be looking to enter fresh short positions.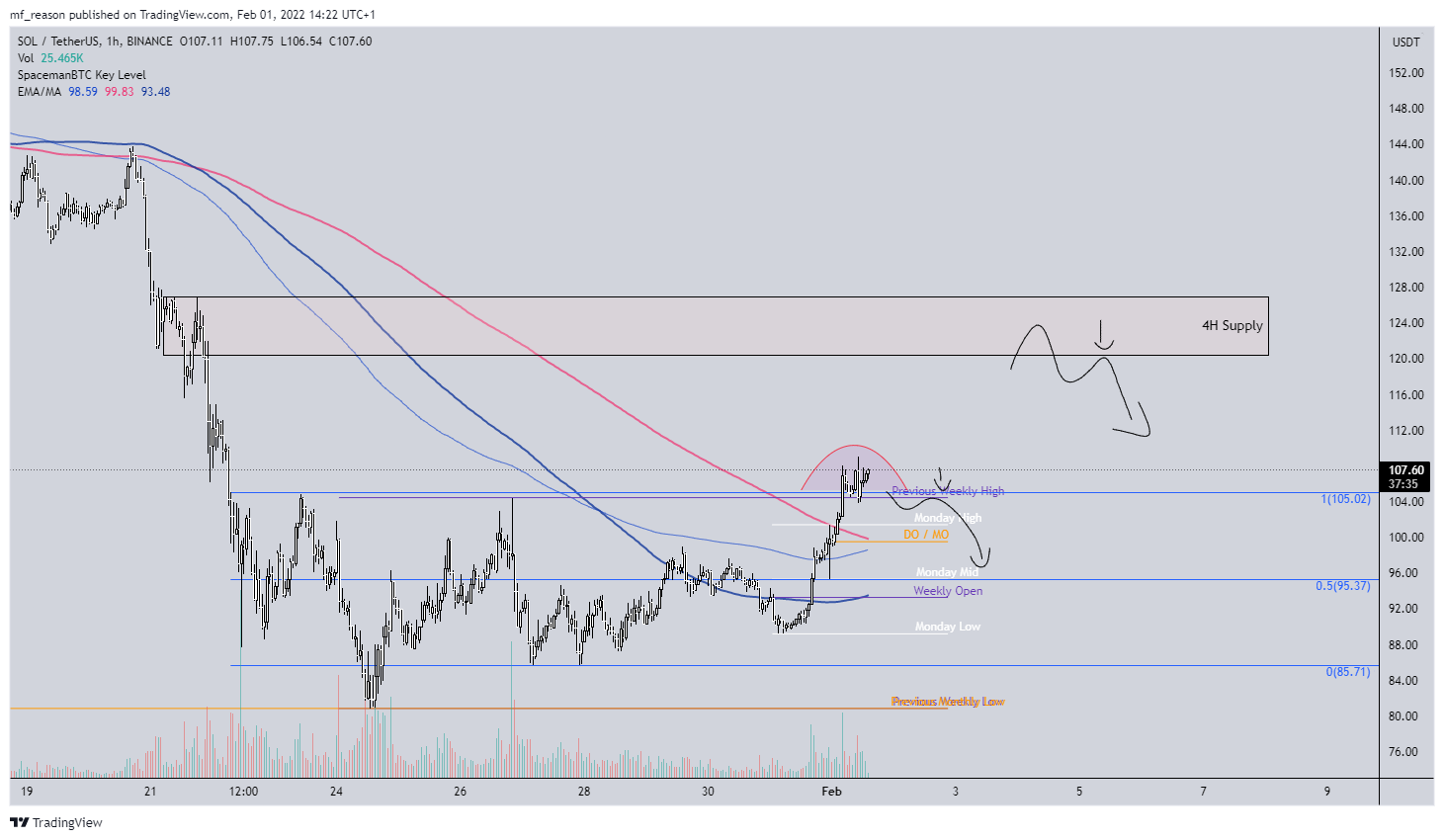 Here is an idea for Solana, if we deviate last week's high then you could step in. Even safer once the price is under Monday's high. Or if we continue to push up today, then the 4H supply around $120 will probably cap the move up.
---
Also Take Note
---
Artist Spotlight
Recommend checking out the Immortals drop on MakersPlace by the digital artist Pascal Blanché, the artwork looks incredibly. The drop is scheduled for tomorrow, so you can still sign up. Gives me vibes of a mashup between dystopian Mad Max and Mandalorians from Star Wars.