What is Orca? Learn how to Double dip your DeFi Rewards
What is Orca? A decentralized exchange on Solana for swapping tokens instantly at a fair price. Learn how to pool liquidity, earn trading fees and ORCA tokens, along with using the double dip pools for dual rewards.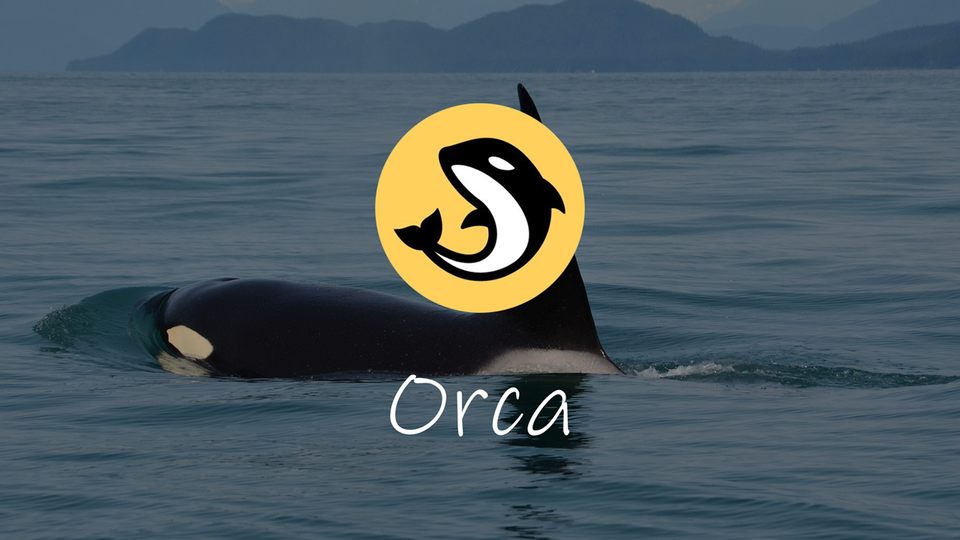 Orca is a fast-growing decentralized exchange on the Solana blockchain. Orca aims to be one of the easiest platforms for users to exchange crypto on Solana. This is why their main slogan is The DEX for people, not programs - perhaps a dig at their direct competitor Raydium which is notorious for being overloaded by bots. Below we will take a quick look at how Orca works, and more importantly, how you can start providing liquidity to earn rewards.
What is Orca?
It's an automated market maker (AMM) inspired by the success of Uniswap or Sushiswap on Ethereum. The biggest difference is Orca leverages the fast transaction times and low gas fees of Solana to power token trades quicker and cheaper for users. And much like every other AMM, users can pool liquidity to earn trading fees along with additional rewards. This is a process known as yield farming.
If you've ever swapped tokens then Orca should feel very familiar, there are a couple of subtle differences with an aim of making user onboarding easier. Such as the type box where you can just type out what you need to trade.

Additionally, there are much fewer steps to earning rewards on Orca with no need to stake LP tokens (unless you want to double-dip). Furthermore, one of the key features is a built-in price comparison with CoinGecko. This way users can know immediately if the rate for the swap is a fair price. Lastly, you can earn some marine-themed collectibles (non-fungible tokens) just for using the DEX.
How to provide liquidity?
Users can provide liquidity to trading pools to earn a percentage of the trading fees. Various pools are also eligible to earn additional awards in ORCA tokens. These pools are referred to as Aquafarms on the platform. One thing to note when providing liquidity to Orca is that you do not create an LP-token, meaning you cannot transfer your liquidity position to a different wallet. Essentially, all deposited funds are tied to your wallet until you withdraw.
If you've never used any Solana DeFi, recommend reading through our introduction guide first where you will learn how to set up your Sollet or Phantom wallet.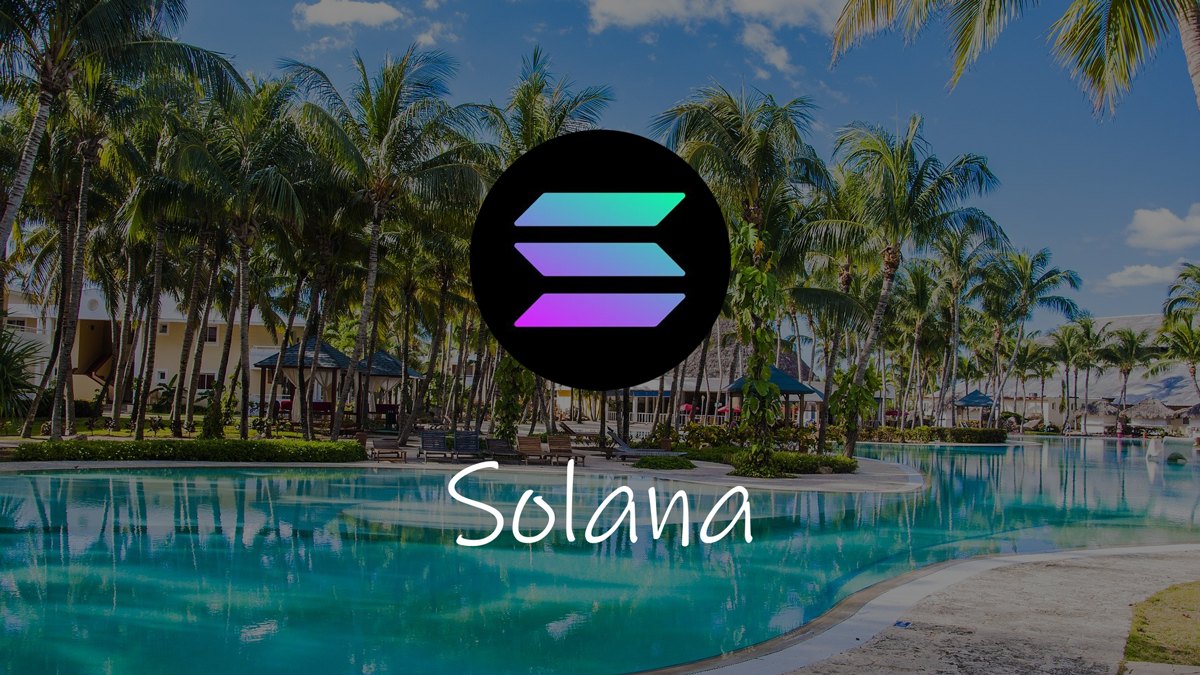 Open the Pools tab from the top of the screen, if you have not done so already click Connect to authorize your wallet. You can find the All Pools tab on the left, which will display all the available liquidity pools.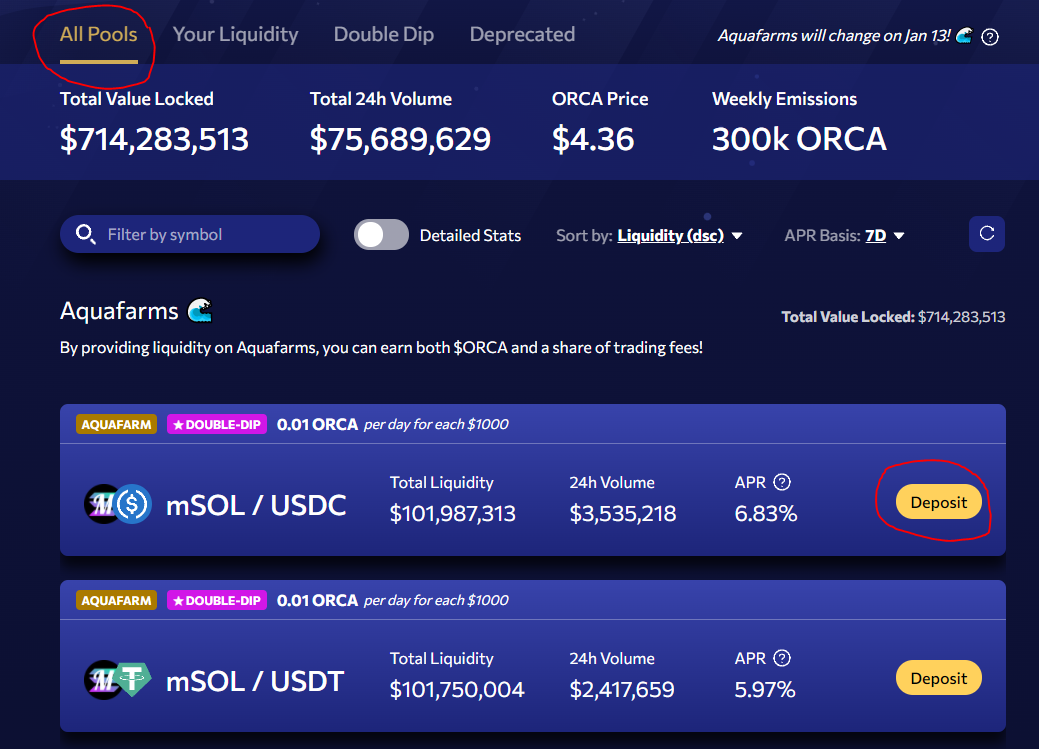 Use the Deposit button to open the box where you can decide how many tokens to pool. Orca will also display your estimated earnings over the next 7 days for the amount deposited. Once you confirm that you understand there are risks involved. Which to summarize, states there is no guarantee of making a profit. Then you will be able to click the Deposit button.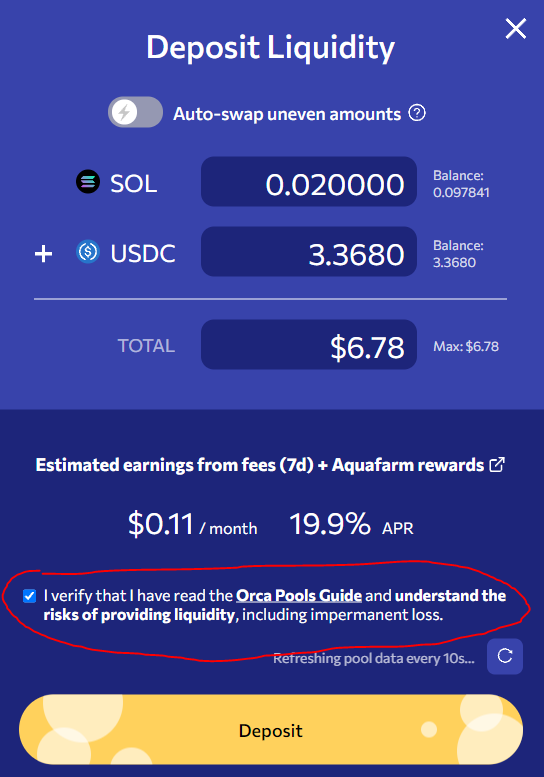 It will prompt a pop-up from your wallet, which you will need to Approve to confirm the transaction. You can now find your deposit under the Your Liquidity tab.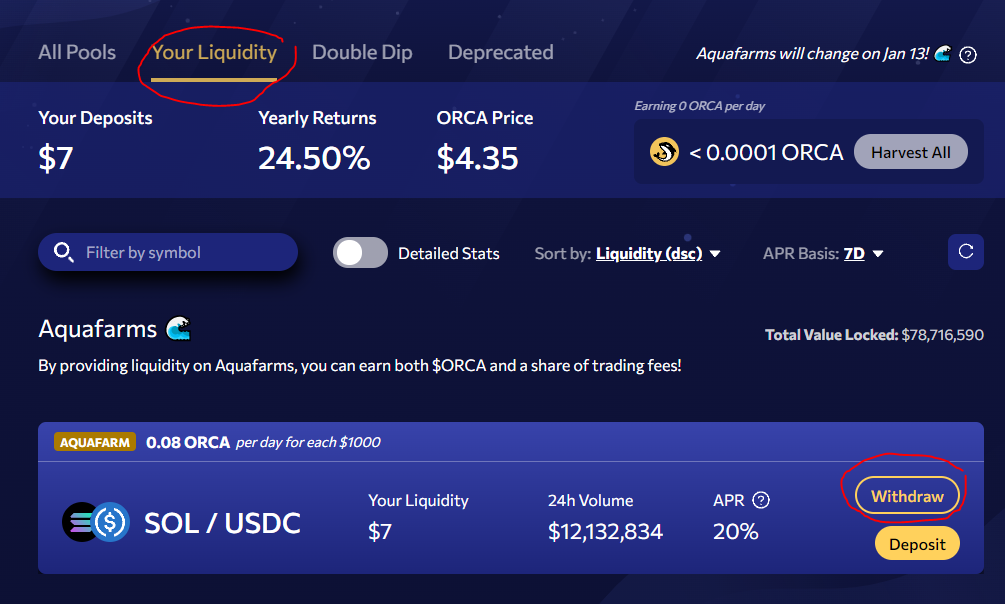 And if you ever need to remove it, just click Withdraw and follow the steps in reverse.
How to double dip for dual rewards?
Certain pools on Orca also offer you additional rewards which are separate from the platform. These are rewards provided by the token's team themselves, for example, you can pool COPE-USDC to also earn rewards in COPE. So its dual rewards as you will earn ORCA and COPE.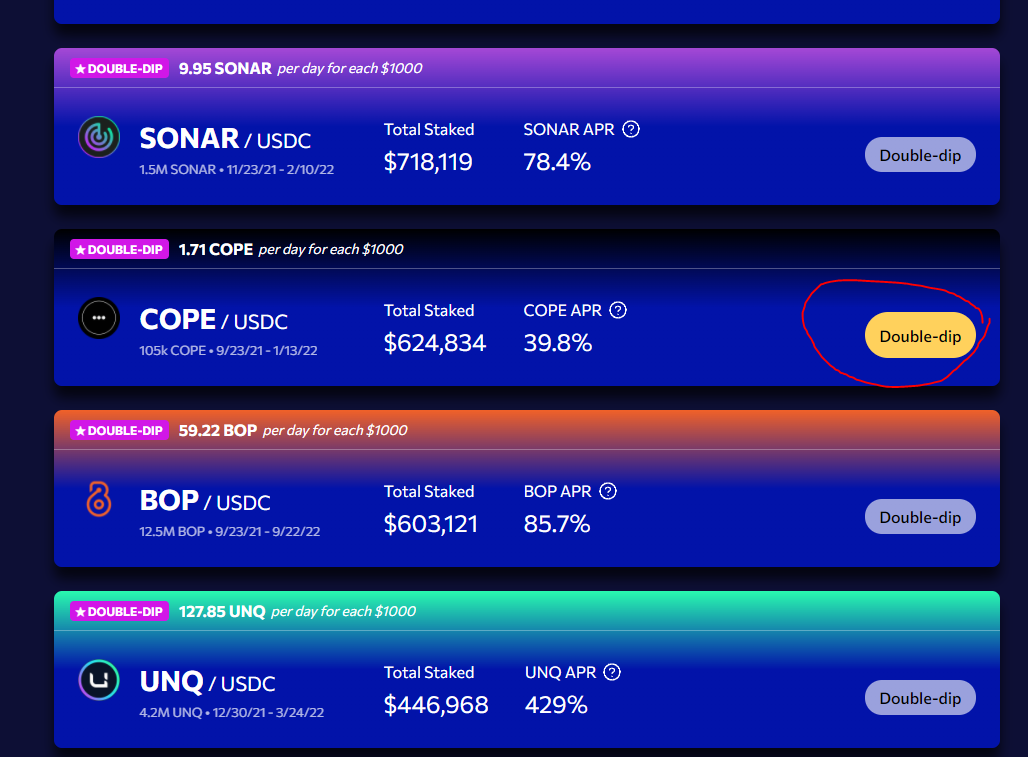 However, unlike the Aquafarms, these pools do not start farming rewards automatically. You need to complete an additional transaction to stake your LP position. Do this by clicking the Double-dip button for your desired pool and approve the transaction with your wallet.

Once confirmed, you will see there is a Harvest button to claim your rewards. If you need to withdraw this liquidity, you first need to Undip it. Then you will be able to withdraw your funds from the pool.
What is ORCA token?
As discussed above the AquaFarms provide rewards in ORCA tokens. Under the Your Liquidity tab, you can track how much ORCA per day you're earning. And use the Harvest All button to claim them.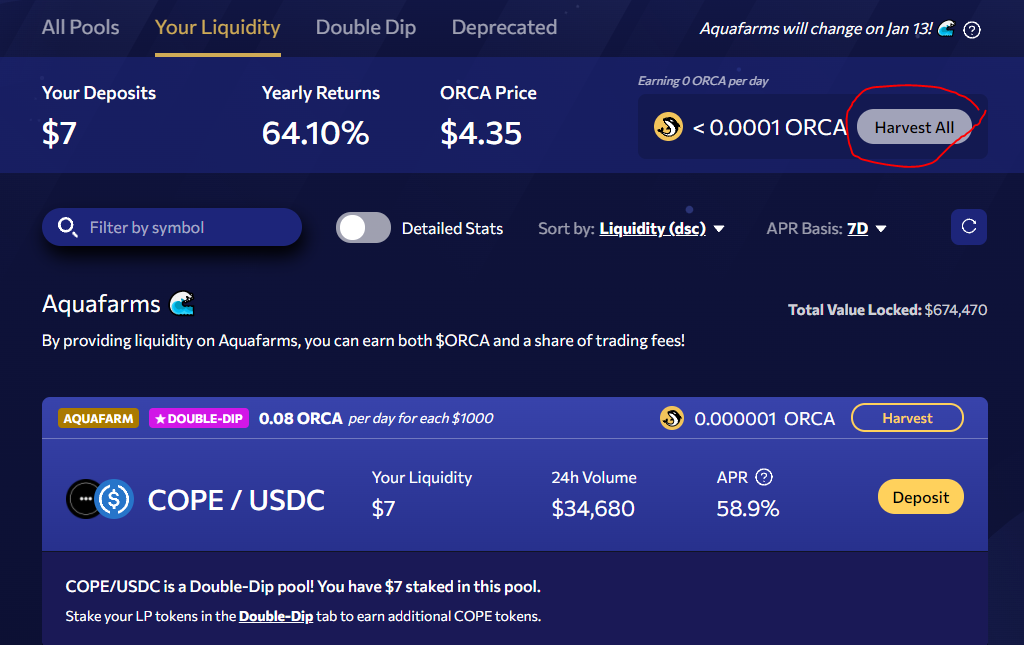 ORCA is the platform's native governance token, mainly to govern the uses of the Orca Treasury. For every swap made on the platform, fees are broken down as following:
0.25% → Liquidity Providers.
0.04% → Orca Treasury.
0.01% → Impact Fund.
In the future, token holders will have voting power to decide how to use the funds in the treasury. Such as decisions to develop new features, execute market buy backs of ORCA, or to increase the rewards for certain markets. Additionally, there is the Impact Fund which will be used to combat climate change. These funds are donated to real-world charities that aim to protect marine ecosystems and fight climate change - very cool!
Token Details
The total supply of ORCA is 100 million.
View on Solana Explorer.
Issued 9th August 2021.
Positively, the team initially launched the product without any token. The team feels that many DeFi platforms with yield farming products simply use their token as an attention grab. But then quickly disappear once their high rewards via emissions stop - not Orca!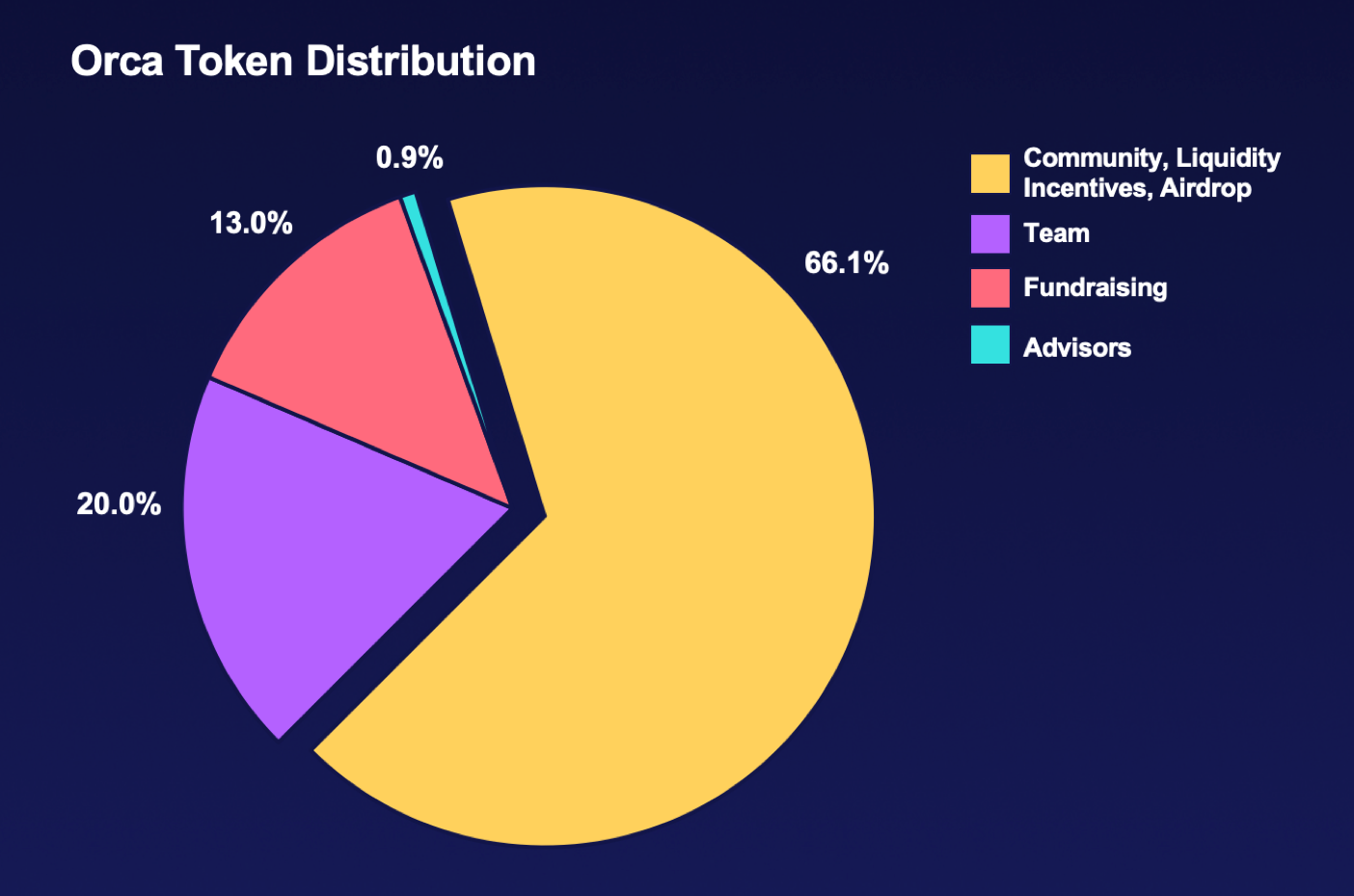 Distribution was done retroactively via airdrop and allocations are 100% transparent. As a result, the airdrop rewarded loyal supporters and ensured decentralization from day 1. If you want to learn more about the team's vision for ORCA token, be sure to read the following blog post: The ORCA Governance Token: True Value.
And that wraps up our guide for using Orca. Another way to increase your DeFi gains on Solana is through Tulip Protocol's leverage farming. Essentially, it enables you to borrow and leverage your liquidity position on Orca.
That's what we will be looking at next, stay tuned!