4 DeFi Platforms on Tron to Explore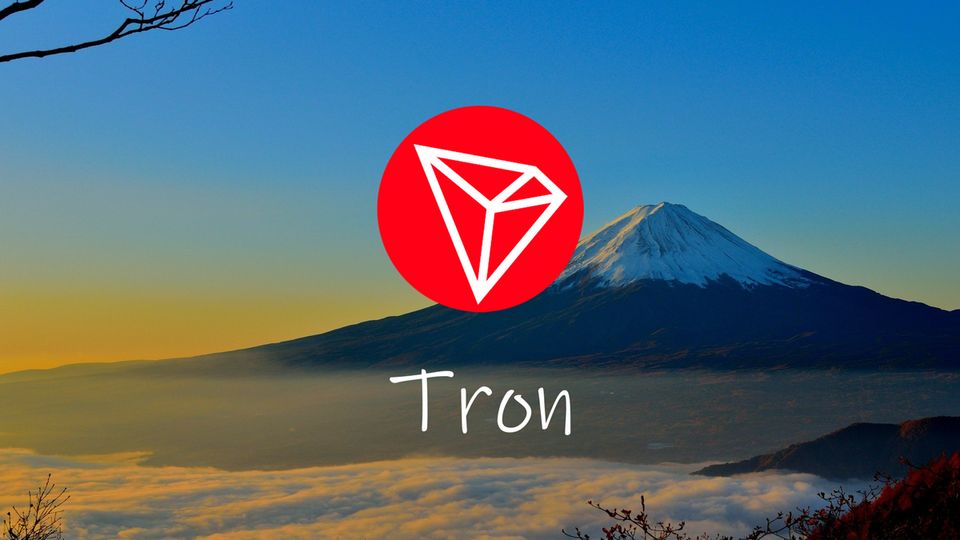 It is quite easy to believe decentralized finance (DeFi) apps are only building on Ethereum. Given that it has the most users, it is where we find the platforms with the most traction. However, with gas fees continuing to rise and ETH 2.0 still far off on the horizon – we are finding other networks making a big push. Tron and dApps may mean gambling to many of you, however, there are several growing platforms solely focusing on building DeFi products. Here we will take a look at 4 DeFi platforms built on Tron that you should take a look at.
List of DeFi Platforms on Tron
This is by no means an exhaustive list, there are many more platforms with motivated teams behind them – here are four DeFi protocols that caught our eye. Additionally, these platforms have been audited by Slowmist or Beosin so we consider them safer for use.
Just Network
Just Network is developing what could be called the backbone of TRON-based DeFi protocols. The JUST team is behind the stablecoin lending platform JustStable, where users can mint USDJ and earn interest. Additionally, they have built an automated market maker (AMM) for swapping any TRC20 token.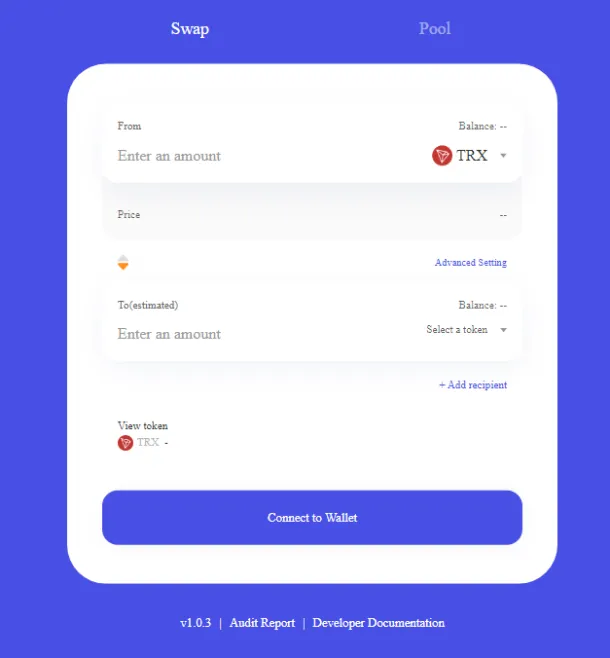 JustSwap resembles Uniswap, allows liquidity providers to deposit funds in pools to earn a percentage of the swap fees. Furthermore, the platform has its governance token JST which is earned through liquidity mining.
Sun
Sun token refers to itself as a social experiment that aims to further the development of Tron's DeFi ecosystem. Essentially, the farming platform offers users rewards in SUN tokens for using different decentralized finance products on Tron.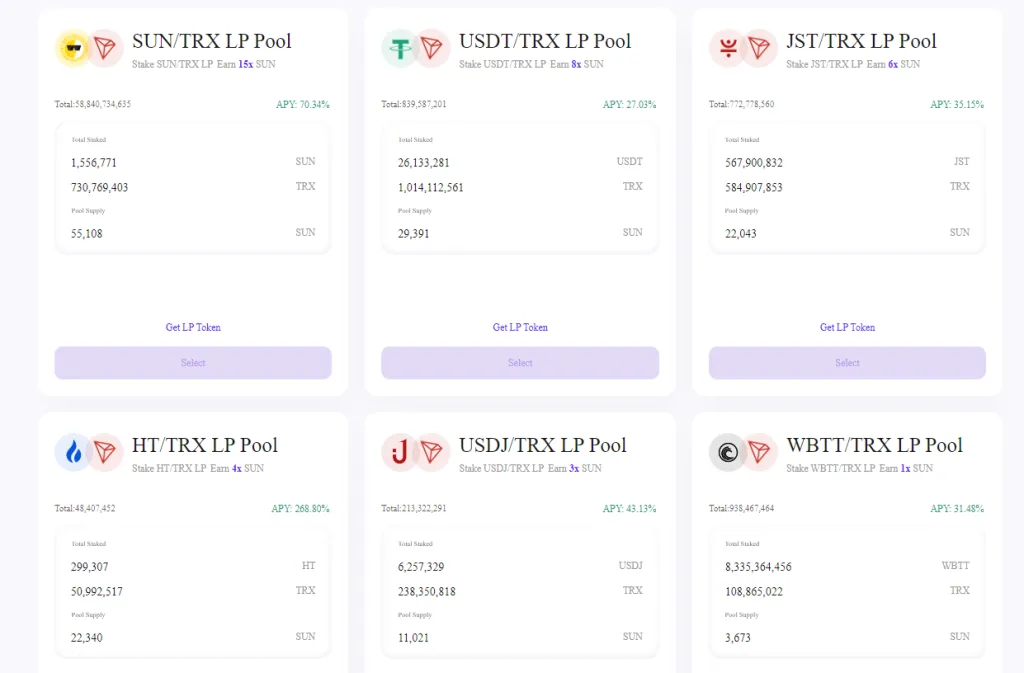 The main aim of the platform is to help create deeper liquidity for key token pairs. Such as the USDT/TRX pool on JustSwap. SUN is the platform's governance token which holders use to vote on proposals, such as creating new farm pools. Currently, most pools provide over 30% APY, and users also have the option to stake TRX or SUN tokens individually. This is a great way to enter DeFi on Tron without taking too much exposure.
Pearl Finance
Pearl Finance is a project built by TronFi, a team behind several DeFi platforms on Tron. For example, they have also launched their own decentralized exchange SalmonSwap. And are working on a cross-chain bridge to link Ethereum, Polkadot, and Bitcoin with Tron.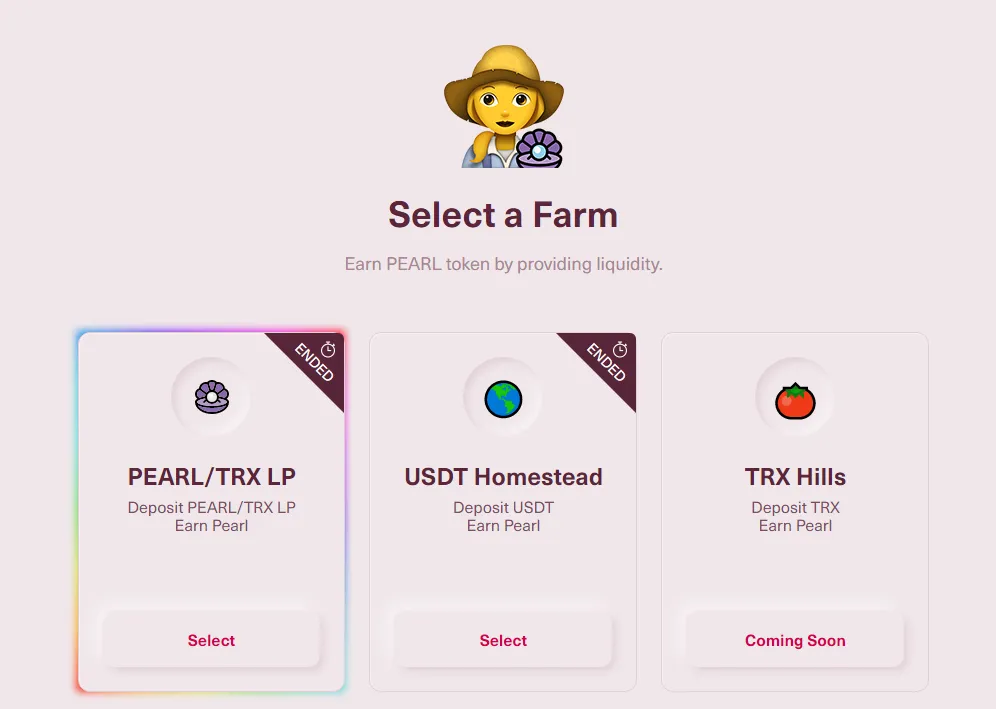 Pearl Finance is a farming protocol that rewards its users with an elastic supply token PEARL. Currently, the PEARL token is fully distributed meaning farming has ended. The team is building a second stage which will feature a deflationary farming token PEV for rewards along with liquidity locking. Unfortunately, the initial launch fell victim to frontrunning, so watch closely for their next updates.
MoonRabbit
It's a little hard to follow developments of the MoonRabbit platform, as they're lacking documentation in English. However, we found this farming platform to be interesting as its governance token MKR has a fixed total supply of 12,000. Meaning there will not be any problems with over-emission or inflation, MKR's price should be driven up by its scarcity.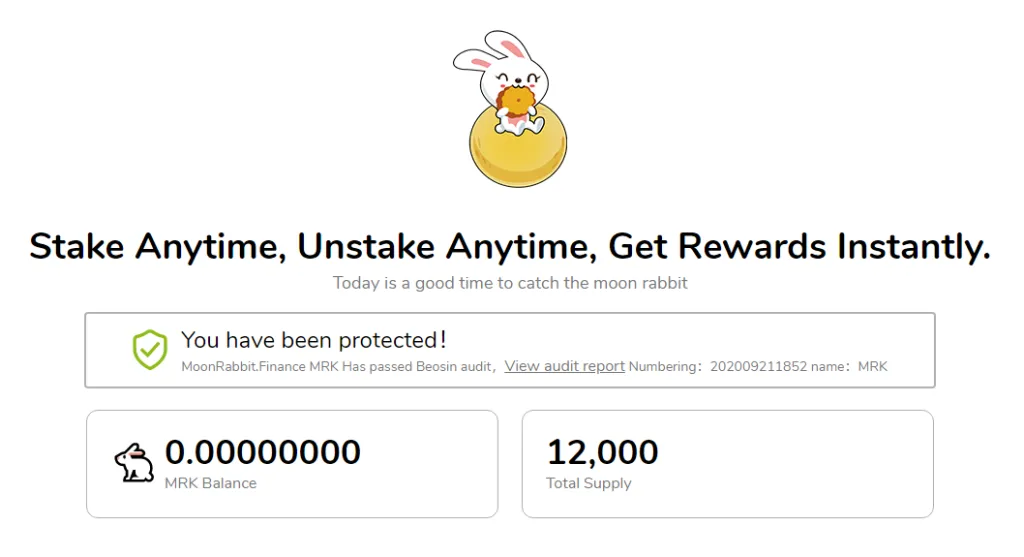 As it stands, MoonRabbit is focussing on launching additional farming opportunities for its users via an Ecosystem Grants Program. These are other platforms that reward users for staking JustSwap LP tokens, however, rewards are paid in CEB or KUT tokens.
Final thoughts: DeFi on Tron
As we can see for those of you that are happy to walk off the traveled path, there are familiar DeFi products on Tron that may work out more profitable for you. Especially if you are finding the transaction fees on Ethereum eat up your farming profits. Users with smaller portfolios may find it easier to scale their DeFi strategies on Tron compared to Ethereum. Additionally, with tokenized Bitcoin implementations such as Bitgo's WBTC deploying onto Tron – it looks like DeFi on Tron is only going to get bigger.