Value DeFi Protocol Migrates $140M Liquidity from Balancer
Value DeFi Protocol migrates $140M liquidity from Balancer. VALUE token holders stand to earn a percentage of trading fees from the new protocol.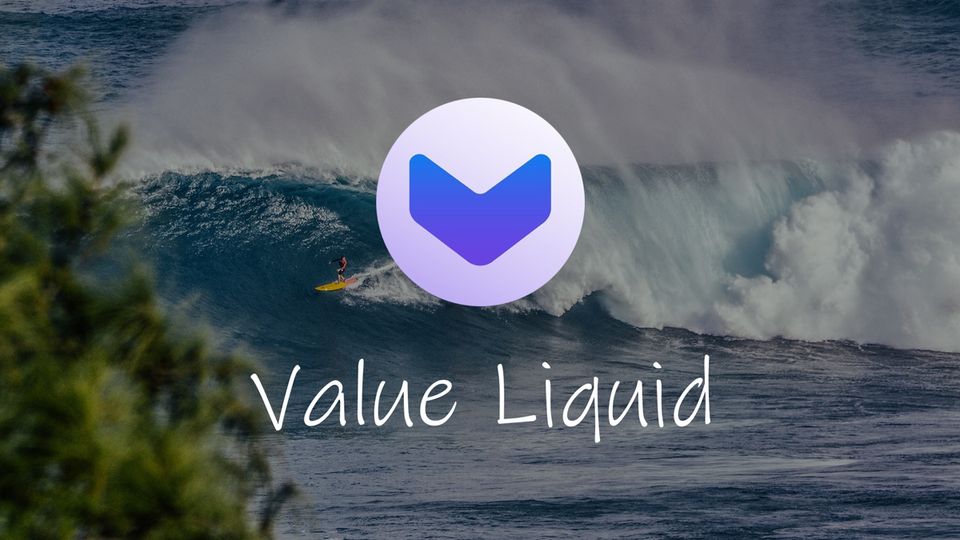 Value DeFi Protocol has successfully migrated $140M in liquidity to its own automated market maker (AMM) known as Value Liquid. As reported, Value Liquid is an innovative AMM featuring flexible farming to earn liquidity providers higher rewards. During this time the project also rebranded from Yfv Finance to Value DeFi Protocol. The new branding is to send a message that the project is well beyond being a simple yield farming protocol. As a result, the team no longer wishes to be seen as YFI-clone given they are developing a full suite of DeFi products.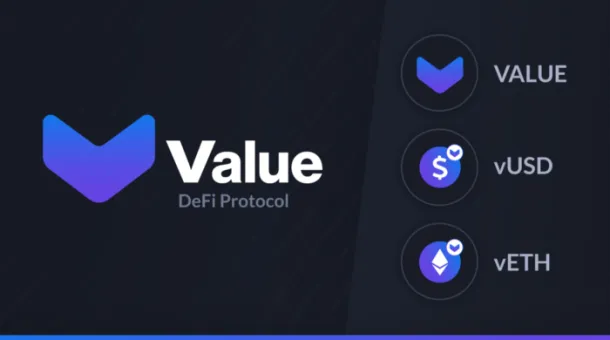 Value Liquid Not Your Average AMM
The new swapping protocol immediately shot up to being a Top 5 DEX by total value locked. Within the first 12 hours, trading volume rose to $4M which would rank Value Liquid around the 15th position in the DeFi space. Attention appears to be growing around the new protocol, especially given that the VALUE governance token is nearly fully issued so there are no fears of over emission. Additionally, token holders stand to earn a percentage of trading fees from all the trades.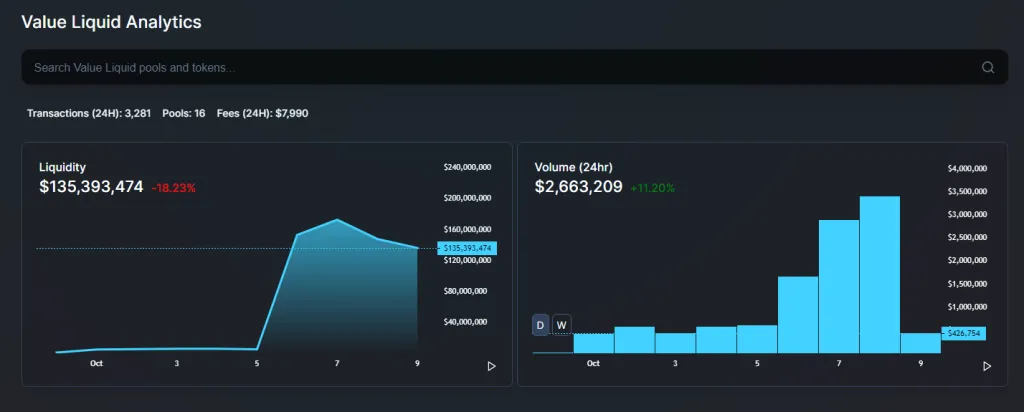 Upgrades from Balancer… It is important to note Value Liquid is not just a clone protocol launching a vampire attack. The platform solves several problems with Balancer's code, such as adding support for Tether USDT and other mainstream ERC20 tokens.
Built for partnerships… Excitingly projects will soon be able to launch their own liquidity mining programs powered by Value DeFi. Value Liquid will support the creation of custom farming pools to distribute new yield farming tokens. Consequently, the platform could replace Uniswap as the number one DEX for token launches.