Elrond Launches Mainnet with new App Maiar and Enhanced Token Model
Elrond launches mainnet with new mobile wallet application Maiar. Enhanced token model announced where ERD will migrate to EGLD token.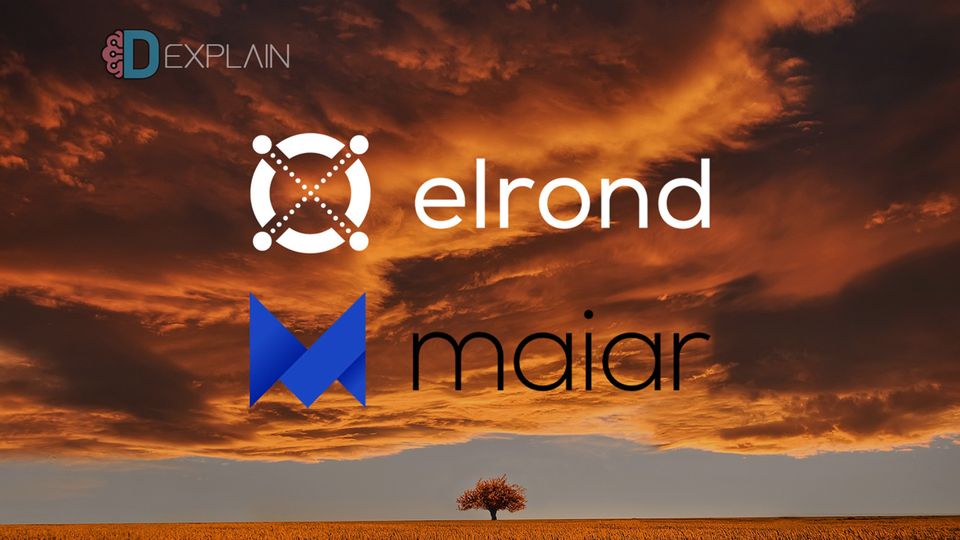 Elrond launches mainnet successfully along with a new mobile wallet application called Maiar. Known as the public internet scalable sharding blockchain, the industry has been watching the launch closely. Elrond's native cryptocurrency ERD will also go through an economic token model change. Namely, introducing a deflationary element to its yearly issuance. The idea is increased scarcity will influence the asset's value. Furthermore, the ERD token will stop being used and holders will migrate to the EGLD token.
Elrond Launches Mainnet with Maiar
Maiar is a new multi-functional mobile financial application. It will play an integral part in growing Elrond's ecosystem from day one. Users are able to buy eGLD directly within the app with over 150 different fiat currencies. Furthermore, you can use the Maiar app to spend, stake, or lend EGLD tokens.
Firstly, unlike other clunky mobile wallets, Maiar is built with providing the best user experience. Compared to, simply being another blockchain technology. Secondly, anyone can use Maiar to access financial tools, the only requirement being a phone number. This provides a very easy onboarding ramp for the mainnet launch as it reflects how many mainstream mobile applications work today.
Creating an account happens in seconds without the long-winded security process of saving seed phrases and creating backups. The cool part is that there is no need to remember long cryptocurrency wallet addresses. Because, Maiar ties your phone number to the Elrond blockchain. Allowing you to send funds to your friend just by knowing their phone number. Furthermore, you can also set up a username to connect your account on the blockchain. Therefore, if you prefer you can keep your phone number private.
What if you could take back time?
Is this mystical statement a little confusing? I agree. The Elrond mainnet launch video explains this is referring to getting rewards for using the Maiar App. This is a gamified approach, where users get rewards for performing specific actions or tasks inside Maiar.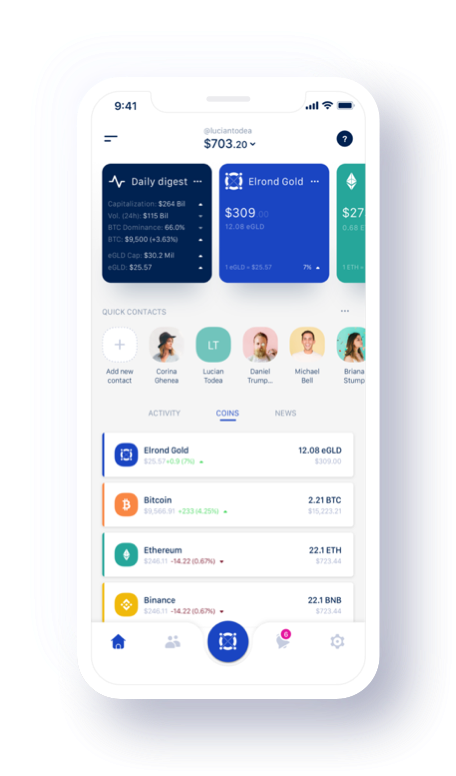 More interestingly, Maiar is a new product for every crypto user in the industry. As a result, it supports more coins and is not limited to Elrond's mainnet. You can use it to map your username to your Bitcoin address, Ethereum, or other coins and tokens. Meaning you can receive payments simply by sharing your username and keep all of your wallet addresses private. This is a great move by the platform to onboarding existing crypto holders into their emerging DeFi ecosystem.
Users will progressively set higher levels of security for using the Maiar App. In bried, it will depend on the value of their portfolio, or how they are using the app. Thus, long seed phrases and required backup messages do not scare away novice users. As you learn more about blockchain and crypto, Maiar will ask you to complete various security tasks. Meaning that as your portfolio grows in value, you can make it more secure. For example, you can also set up family or friends as Guardians which then resembles a multi-signature wallet arrangement.
New Tokenomics
Along with the Elrond mainnet launch is a change to the ERD economic model. The change should increase the value for the ERD crypto token long-term. More importantly, the ERD token will no longer be in use. Elrond plans to migrate to a new token called eGLD token. The plan is to reduce the current issuance of 20 billion eGLD down to 20 million. This will happen over the course of 10 years. Wherefore, the supply will gradually decrease by 10.8% until there is no new eGLD (in the 11th year).
Money was never about money; it was always about time. Money was humanity's best attempt to make fungible something that fundamentally is not; our time. By improving every important aspect of money, we are giving you back control over your time. – Elrond co-founder and CEO Beniamin Mincu
This type of tokenomics model by Elron embraces scarcity. Therefore, should as a result increase the value of ERD token. Likewise, the new model will make ERD function more like a resource such as gold or silver. This is due to it having a fixed total supply, hence the name change to eGLD token.
Stay safe and trade well.