PieDAO Introduces DOUGH Liquidity Mining
PieDAO introduces DOUGH Liquidity Mining. Learn how to diversify through tokenized DeFi portfolios and start farming DOUGH tokens.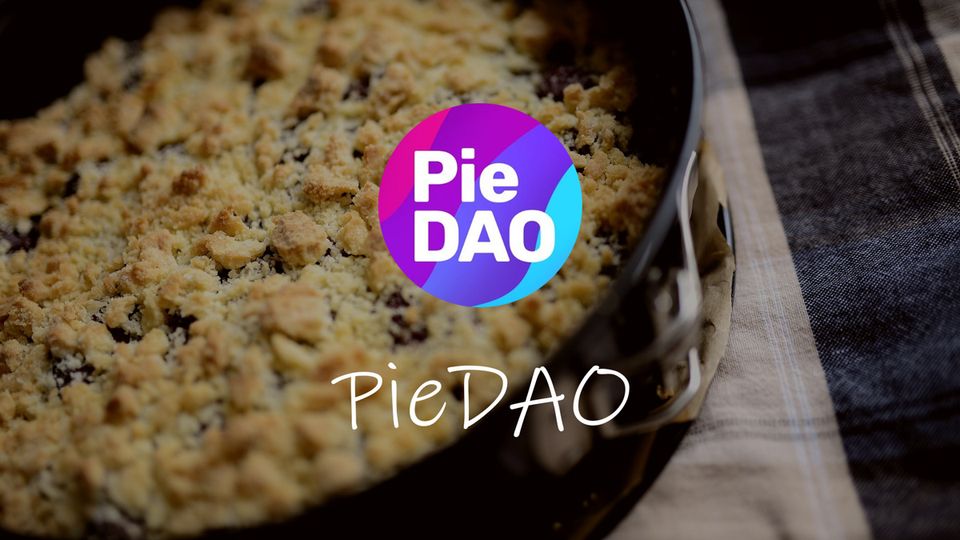 PieDAO, a project for asset management through tokenized portfolios, has launched its liquidity mining campaign for DOUGH tokens. DOUGH is PieDAO's governance token, by holding the token you're a member of the DAO and can participate in governance. Importantly, DOUGH holders vote on all matters related to the indexed portfolios.
What is PieDAO?
PieDAO enables the creation of an entire portfolio to be in a single token. This can include exposure to both crypto and traditional synthetic assets. The tokenized portfolio allocations are known as PIEs. The idea is to make entering and managing DeFi portfolios much easier. With an abundance of DeFi tokens, that all have their different mechanisms, things can quickly become overly complicated. With PIEs you can diversify your digital asset allocation through buying one tokenized basket. For example, a popular PIE is DeFi+S which aims to give holders exposure to a basket of small-cap DeFi tokens: BAL, LRC, REN, UMA, PNT, and MLN.

Traditional investors will note the similarities to an index fund or ETFs for diversified portfolios in a single asset. However, traditional finance products are rent-seeking by nature and come with high annual fees. More negatively, ETFs follow strict allocations for the underlying assets that cannot change quickly (if ever). PieDAO has minimal fees that go to DAO members (DOUGH token holders) through profit sharing. Additionally, with community voting, the index allocation weights or assets change on the fly.
How to farm DOUGH tokens?
Currently, there are two different Balancer and one Uniswap pool that can earn you DOUGH rewards:
DOUGH/ETH (Balancer 80/20)
DeFi+S/ETH (Balancer 70/30)
DeFi+S/DAI (Uniswap v2 50/50)
Farmers need to add liquidity to one of these pools and then stake those liquidity tokens to start earning rewards. The PieDAO pool management interface is very easy to understand and let's you manage your farming.

During the first week, 250k DOUGH tokens are split pro-rata between liquidity providers who stake their LP tokens. Afterward, the liquidity mining distribution will go down to 150k DOUGH weekly.
Be aware that the bulk of the rewards are going to the DOUGH/ETH pool, to bootstrap the new token's liquidity. Therefore, for farmers happy to take risks we recommend the DOUGH pool as it can potentially provide higher returns. However, for risk-averse farmers, the Uniswap pool will have minimal impermanent loss as it is a stablecoin pair.