Uniswap launches UNI token and Liquidity Mining
Uniswap launches UNI token and Liquidity Mining. You may have woke up to a 400 UNI airdrop, learn how to claim it here!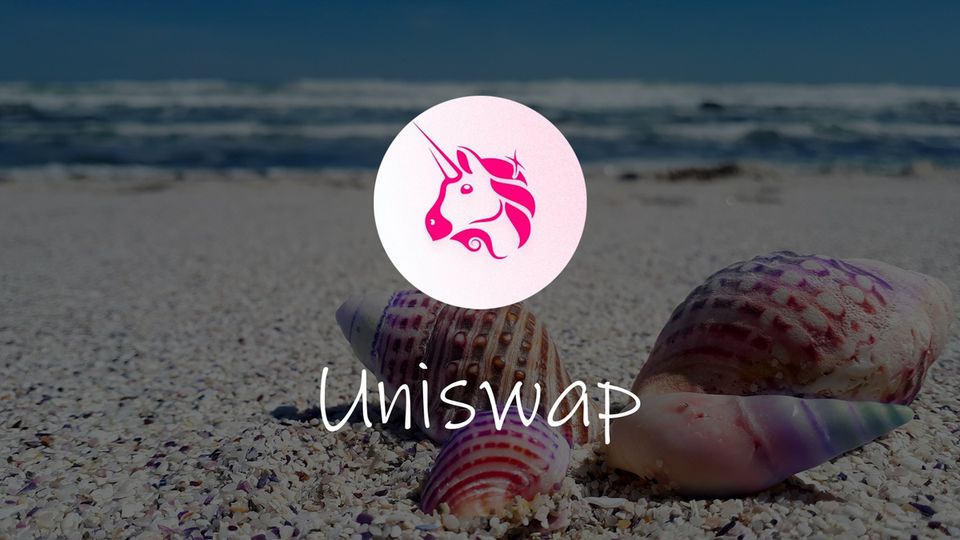 Uniswap dropped the surprise of launching its native governance token: UNI. The leading DeFi decentralized exchange, which averages over $350M in daily volume, decided to airdrop 15% of the 1 billion UNI tokens. The airdrop went to anyone who had ever used the protocol since its launch.
According to Etherscan, after the airdrop, UNI is in over 50k wallet addresses. As a result, it instantly becomes one of the most decentralized tokens in DeFi. In fact, only LEND and Dai have a higher amount of holders. Since its inception, Uniswap has become one of the building blocks of the DeFi movement.
Meaning most protocols interact with Uniswap in some form, and it is easily one of the first DEXs that newcomers use to swap tokens. Each trader who used Uniswap V1 or V2 will have 400 UNI ready to be claimed, in a move that many are comparing to DeFi stimulus check or to a universal basic income. Others have stated the UNI token launch is in response to SushiSwap and other vampire attacks to steal liquidity.
Uniswap (UNI) token Distribution
At genesis 1 billion UNI tokens were minted, 60% will go to existing Uniswap community members. And 40% will be distributed to team members, investors and advisors, over a vested period of four years. Part of the community distribution has been done via the airdrop to historical liquidity providers and users. The rest will happen via new liquidity mining programs. This means liquidity providers of the following pools will earn UNI tokens:
ETH/USDT
ETH/USDC
ETH/DAI
ETH/WBTC
In the future, it is likely that UNI token holders will be able to vote and decide which pools reward liquidity providers with UNI tokens.
How to claim UNI tokens?
It is very likely you have 400 UNI waiting for you, if you're a regular Uniswap user. Here are the steps to claim your tokens: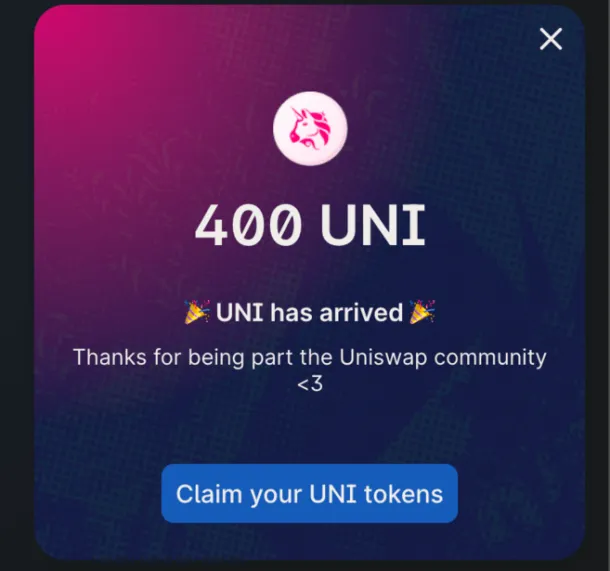 Visit https://app.uniswap.org/
Next click the Connect Wallet button.
Click on Claim your UNI Tokens.
Confirm the transaction in your wallet, make sure you check gas prices before submitting.
Congrats! You are now a UNI holder.