What is Aloha DeFi? ALOHA Token Review
What is Aloha DeFi? A peer-to-peer dApp for sharing unused mobile data, earn ALOHA token rewards, stake for rare non-fungible tokens (NFTs).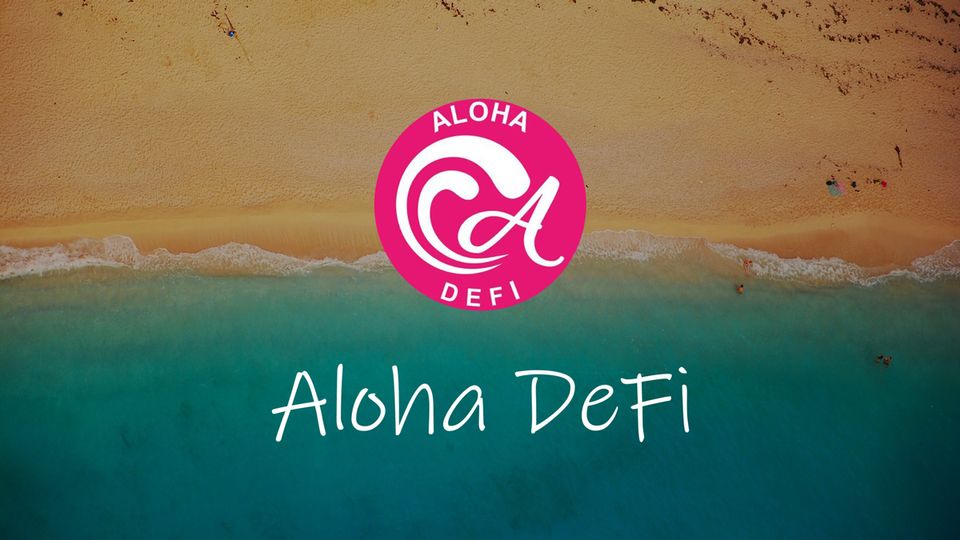 💡
This post is a sponsored article. The post is not financial advice and simply aims to provide a summary of available information. Readers should do their own research before taking any action.
Aloha is a decentralized application (dApp) that enables users to monetize unused mobile data through peer-to-peer sharing. Essentially, the project aims to decentralize internet access. Users will earn rewards in ALOHA loyalty tokens, which they can spend in the marketplace or stake to earn non-fungible tokens (NFTs) collectibles. Aloha NFTs provide holders with governance power and other exclusive rewards, along with being tradable on platforms such as OpenSea. Here we will take a look at what Aloha DeFi is and breakdown the participants of their ecosystem. Along with reviewing the use cases for the ALOHA token.
Aloha Ecosystem
On launch, the project's ecosystem will be split between its WiFi sharing application and its NFT/DeFi plans. However, the team plans to bridge both products later this year. As not every user will be familiar with cryptocurrency, the app will also have its micro reward system inbuilt for easy onboarding.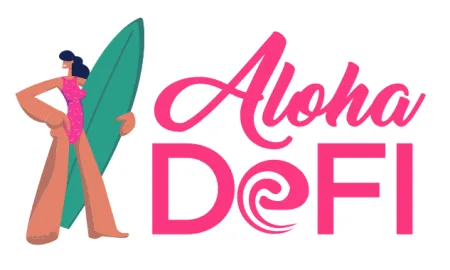 Hotspot hosts: Share their mobile phone data via the Aloha app to earn rewards to use in the marketplace or convert into ALOHA tokens.
Marketplace: Users will be able to purchase special deals with local businesses using their rewards.
Aloha for business: A plug-and-play router for small businesses to offer free internet to their customers. Business users will be able to use their rewards to buy advertising on the platform.
Aloha DeFi: A platform where users can stake their ALOHA tokens and earn rare NFTs. Additionally, there will be liquidity mining programs for ALOHA tokens to stake them in pools with partnership projects.
Tokenomics Review
The main feature of Aloha's tokenomics is a 3% transfer fee on each transaction. The fee is automatically distributed to the treasury (70%), development fund (20%), and NFT holders (10%). As a result, the Aloha ecosystem is self-sustainable as it generates rewards for stakers on each transaction. Furthermore, the treasury funds are under the community's governance. This means holders could vote for periodic buybacks with burns or profit-sharing.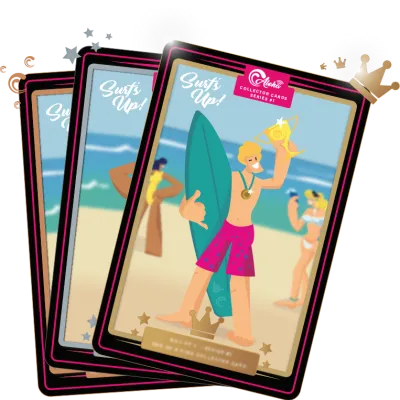 Key use cases for ALOHA token
Incentives: All ecosystem participants will earn ALOHA tokens as rewards, which can capture more value in the marketplace or by mining NFTs.
Advertising: Businesses will be able to advertise directly in the Aloha App, payments made in ALOHA tokens.
NFT Staking: Users will also be able to earn NFTs through staking ALOHA tokens. Depending on the number of tokens staked a user can earn a Rare, Ultra-Rare, or Exclusive VIP tier.
Governance: Holding the NFTs provides voting power for proposals, such as deciding how to use the treasury funds. A higher tier NFT provides the holder with more voting share.
Partnerships: Pools will also be set up with partnership projects to earn limited edition NFTs.
What is good to see is the team already has an established security auditing partner CTDSEC for all of their smart contract requirements.
What's next?
The public token sale begins 21st February 2021, which you will be able to access here. As DEXTools will promote Aloha's platform, we expect the sale to receive attention quickly and hit its fundraising targets. Furthermore, the project is partnered with Pinpoint Capital, so it won't be flying under the radar for much longer!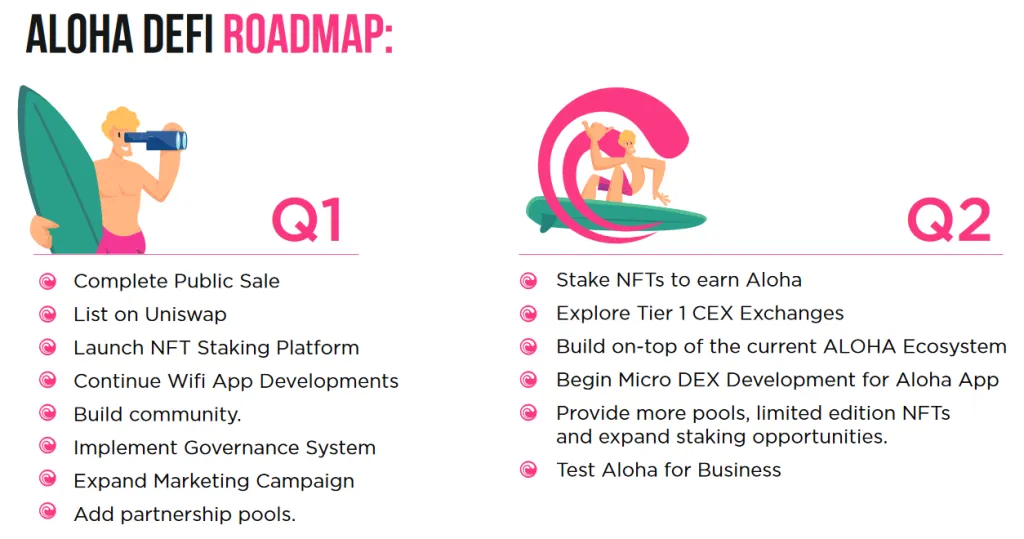 After the public sale, the team will follow up with a Uniswap listing on the 28th. Another key date to watch for will be the launch of the NFT staking platform. Lastly, potential investors can also look to capitalize on the hype around a tier 1 CEX listing in Q2.