What is Pinkslip Finance? PSLIP Token Overview
What is Pinkslip Finance? A drag racing metaverse game that combines NFTs and DeFi for a play to earn experience, powered by PSLIP token.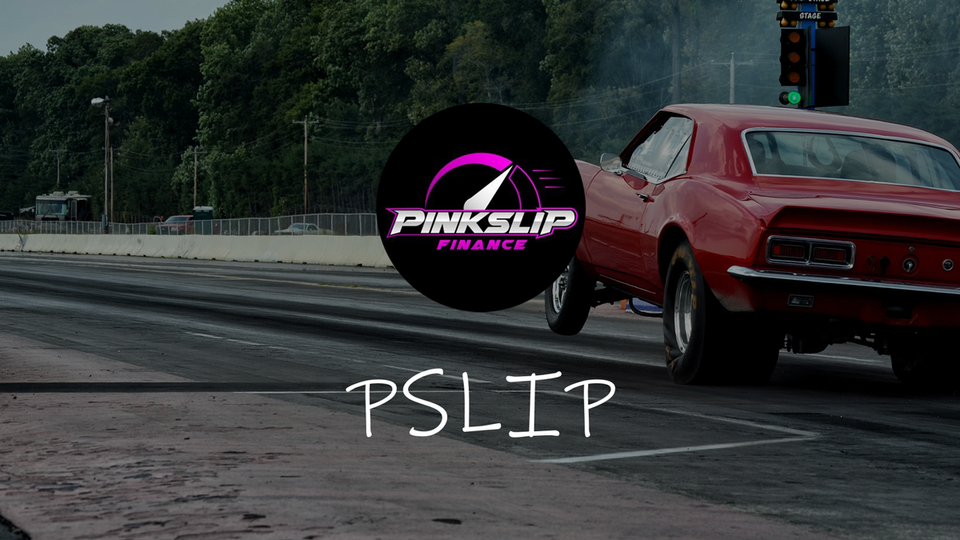 💡
This post is a sponsored article. The post is not financial advice and simply aims to provide a summary of available information. Readers should do their own research before taking any action.
Pinkslip Finance is a metaverse drag racing game where users buy Non Fungible Tokens (NFTs) that represent cars to compete. Users can race each other as a way to earn the ecosystem's PSLIP token. Which they can then stake for rewards, enter more races, or use to buy different cars. Here we will take a quick overview look at how Pinkslip Finance works, along with a look at PLSIP tokenomics ahead of their upcoming public sale.
Pinkslip Finance Overview
The platform is part of a new wave of Play-To-Earn blockchain-powered games. These platforms blend together NFTs, Gaming, and DeFi into the metaverse, giving users opportunities to earn – referred to as GameFi. Pinkslip is a racing game that determines the winner of a drag race using true randomness, most likely through the use of an oracle service such as Chainlink or Band Protocol. As you may have guessed, if you win then you earn!

At launch, there will be three different types of NFTs, which represent cars.
Bronze: 30% chance of winning the race.
Silver: 50% chance of winning the race.
Gold: 70% chance of winning the race.
Note that a user can only buy 3 NFTs from the platform, after that the only way to get more is by winning drag races. As a result, the game design ensures users will constantly participate in drag races. And this in turn influences the demand for PSLIP tokens – as they're used to buy NFTs and bet in the races.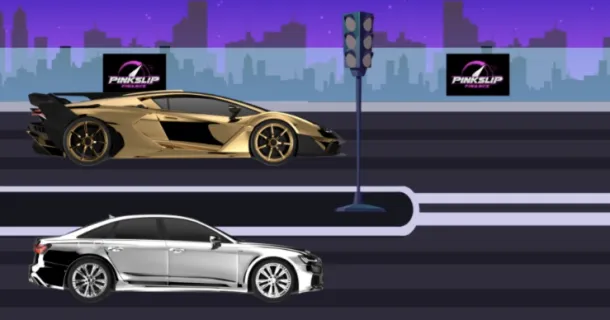 A cool component to the car NFTs is that they have an elastic supply, meaning they could at times be deflationary. As a result, players may find the rarity/value of their "cars" might go up?
Staking Pass
Ultimately the idea is to create an avenue for players to earn passive income, which can be done by earning a staking pass. Essentially, when winning a drag race users will gain an NFT. The aim is to amass 20 NFTs (cars) as they can be traded into a 1 Staking Pass. To summarize, the staking pass enables users to participate in the PSLIP staking pool and earn additional PLSIP tokens.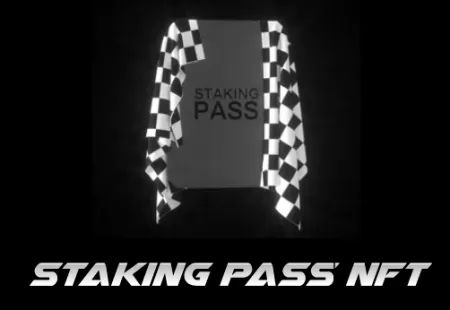 To ensure there will be a constant demand for NFTs, drag races, and staking passes, during the conversion, the user's 20 NFTs will be burnt. Additionally, the staking pass has a one-time use, it will be destroyed when a user claims their PSLIP rewards. Brilliant use of gamenomics/tokenomics!
PSLIP Tokenomics
Users can only buy the different car NFTs using PSLIP token, so the token's main use case is payments. It's also used when placing a bet for the drag race. On a purchase, 50% goes into the staking pool and 50% goes to the team's long-term development allocation. However, during the first month, the development team will manually burn tokens as a deflationary mechanism. And if the community feedback for this mechanism is positive, it may become permanent.
Total Supply: 30,000,000 PSLIP
For allocation, 40% is for the sale and Uniswap listing and 40% will be distributed through staking rewards. There is also a 15% allocation split between Advisors, Marketing, and Core Team – and, it is in a vested release schedule over 12 months. So zero fears of any team tokens being immediately sold on the market. There is also a 5% allocation towards future platform developments.
Public Sale Details
Date: August 25th, 2021.
Time: 16:00 UTC
Minimum: 0.1 ETH.
Maximum: 3 ETH.
1 ETH = 8727 PSLIP
The team aims to raise 500 ETH in the public sale, with 30% of the raise going straight into PSLIP's liquidity for the Uniswap V2 listing. Any unsold tokens will go into the staking pool for future distribution as rewards. Note that staking will not go live immediately, given you need an NFT staking pass to access the pool, the team wants there to be a fair chance for everyone to earn one.
Can see this sale receiving a lot of attention, especially as the seed round via Pincubator sold out within 24 hours. There is a strong appetite for gaming tokens right now from investors. In other words, don't be late!
Looking to the future
Firstly, the GameFi (Game+DeFi) sector is growing quickly with a lot of attention due to the success of Axie Infinity. While Play To Earn is a new category for cryptocurrency projects, we only have to look at the explosive growth and volume of NFT trading on OpenSea to understand that the metaverse is here to stay. Secondly, racing games have a proven track record of being popular, massive franchises such as Forza Horizon or Need for Speed come to mind. Essentially, Pinkslip Finance looks well placed to unite users from NFT, gaming, and DeFi communities.
Social Features: The whitepaper mentions future plans could include the addition of social features. We believe this could be an important upgrade to increase popularity. Because, given the gaming side of Pinkslip Finance, if players can easily chat and race with friends, then they're more likely to race more!
The platform is also multi-chain compatible, meaning the smart contracts that power the gamenomics and PSLIP token on Ethereum could exist on Polygon, Binance Smart Chain, or Arbitrum in the future.
Car Parts: We see many NFT projects that have entire secondary marketplaces dedicated to accessories, take a look at Mooncats or Aavegotchi. Enabling players to upgrade their vehicles by buying parts would be a great way to increase the demand for PLSIP tokens.
If you want to learn more, jump in the team's telegram or follow their Twitter for the latest updates.