What is LuaSwap? Liquidity Protocol by TomoChain
What is LuaSwap? An automated market maker for token swaps, and cross chain farming protocol to earn LUA tokens by TomoChain.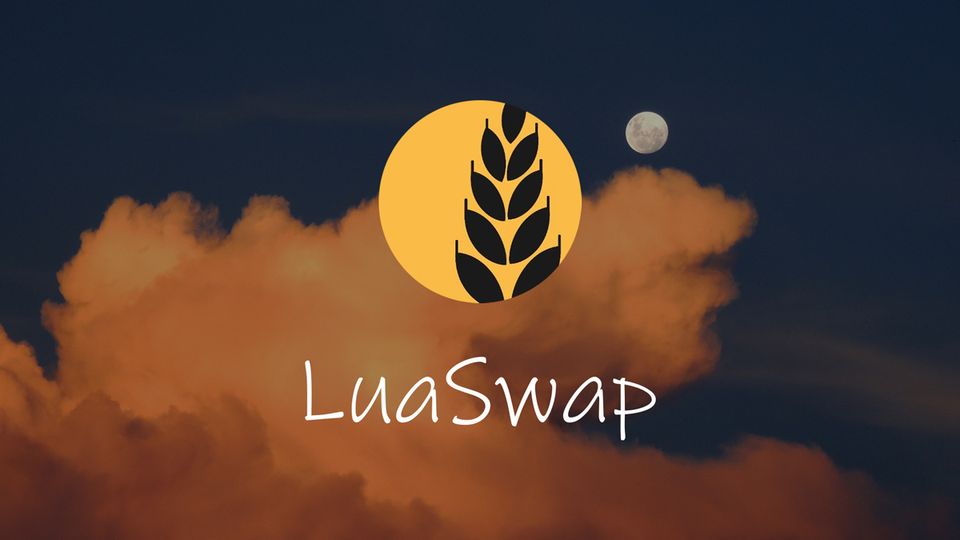 LuaSwap is emerging as an upcoming multi-chain automated market maker (AMM) by TomoChain. Inspired by the hot trends of yield farming and liquidity mining, such as Balancer and UniSwap, TomoChain is launching its initiative to grab a share of the DeFi market. At its core, LuaSwap appears to be a copy of SushiSwap, however, the team has pledged to focus on growing liquidity of emerging smaller tokens. Additionally, to become a multi-chain protocol by launching on another low-cost public chain. Currently, they have not specified which one, but it seems certain it would be TomoChain, looking at their governance portal.
What is LuaSwap?
LuaSwap is an AMM based decentralized exchange for token swaps. The protocol enables liquidity providers of certain pools on Uniswap to farm LUA tokens. Aiming to support smaller pools and not fight for liquidity with top tokens, LuaSwap will provide farmers with new opportunities.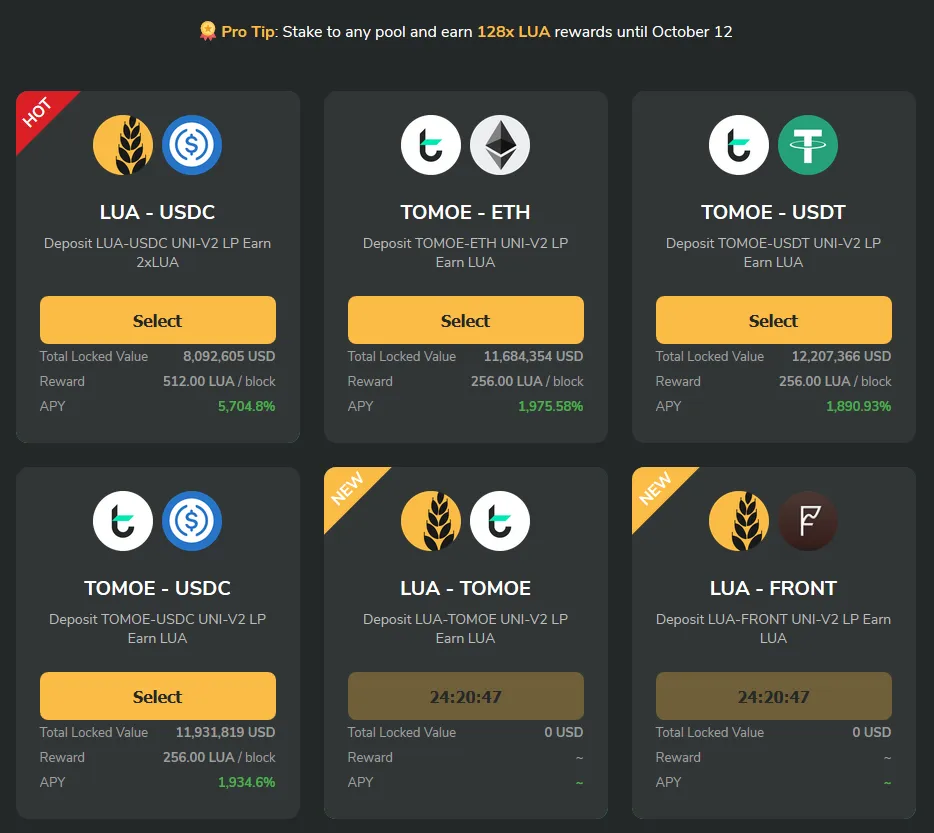 Furthermore, the platform has gone through security audits by TomoChain unlike many of the risky DeFi food-themed clone tokens.
You May Also Like:
LUA's is the protocol's governance token, holders will be able to decide on which tokens the platform supports, and on all future cross-chain development.
Fair launch… We draw similarities to SashimiSwap with team aelf behind them for funding. As a result, LuaSwap launched with no seed investment, founder's fees, or pre-mine.
Given the plan to go after smaller pools of emerging tokens. It appears that LuaSwap is looking for projects that will be much more open to migrating to TomoChain. Not a bad plan, and beneficial for all parties involved.
Sustainable tokenomics… To attract early adopters, there will be a period of hyperinflation where block rewards have a 128 times multiplier. However, to incentivize farmers to stay long-term LUA's token follows an in-built one-year vesting schedule where 75% of rewards are locked.