What is NFTfi? Marketplace for NFT Collateralized Loans
What is NFTfi? Marketplace for NFT collateralized crypto loans. A DeFi borrowing and lending platform using crypto art and collectibles.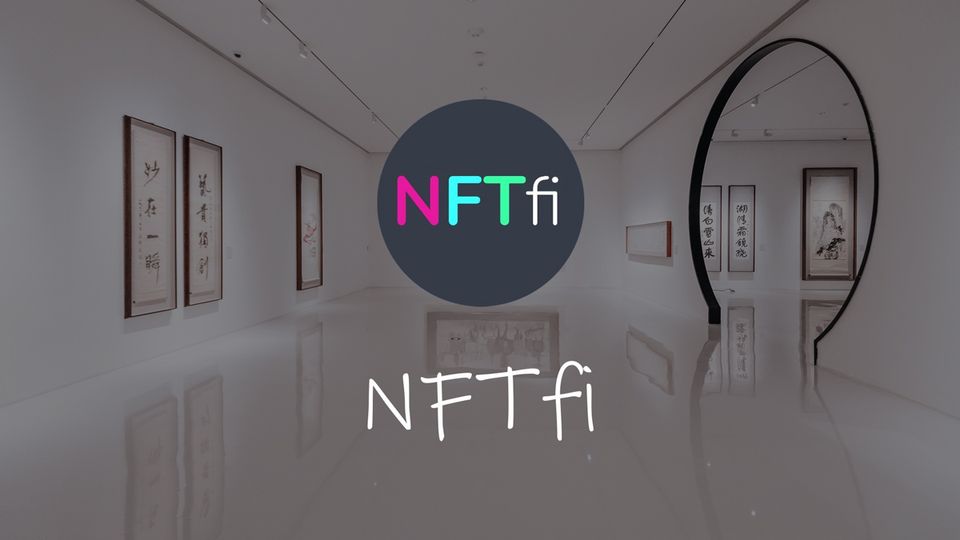 NFTfi is a simple peer to peer marketplace for crypto loans using collateralized non-fungible tokens (NFTs). Much like how the popular decentralized finance (DeFi) lending platforms Aave or MakerDAO where borrowers provide Ethereum (ETH) or ERC20 tokens as collateral.
What is NFTfi?
NFTfi is a decentralized marketplace for borrowing and lending ETH or the DAI stablecoin. However, instead of providing collateral in cryptocurrencies if you want to borrow you need to provide an NFT as collateral. As a result, you could use digital crypto art bought off SuperRare, collectibles traded on OpenSea, in-game assets from Axie Infinity, or your favorite Aavegotchi.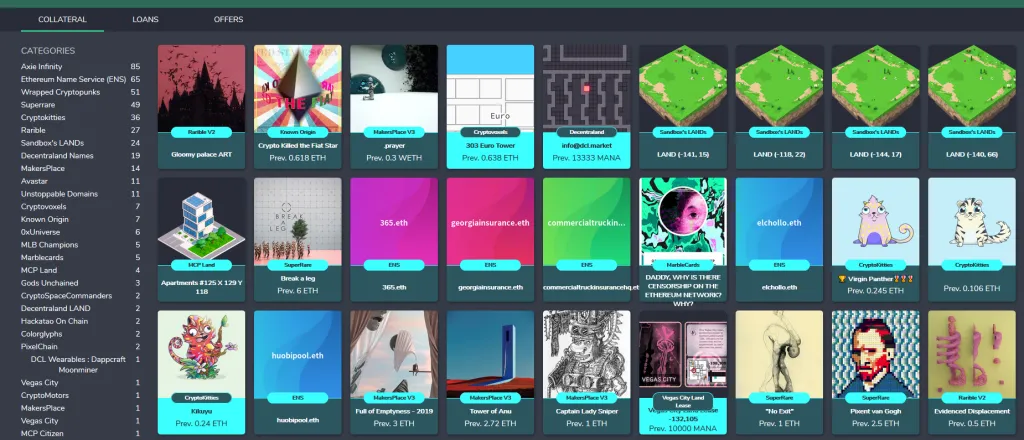 This allows you to leverage your position, for example, say you're bullish on the upcoming Pepemon cards and want to increase your PPBLZ farming strategy. Using NFTfi you could put up a piece in your portfolio as collateral for a loan in ETH. Once you have secured the loan you could buy the tokens required to increase your NFT farming power.
NFTfi Fees
For users looking to borrow there are no additional fees charged by the platform. Of course, there will be interest on your NFT crypto loan, which you would pay to the lender. For lenders, NFTfi will take 5% of the interest earned on a successful loan. However, there are no fees for submitting offers or if the loan is foreclosed. The team did say as the platform's volume grows then they will look at reducing the fee.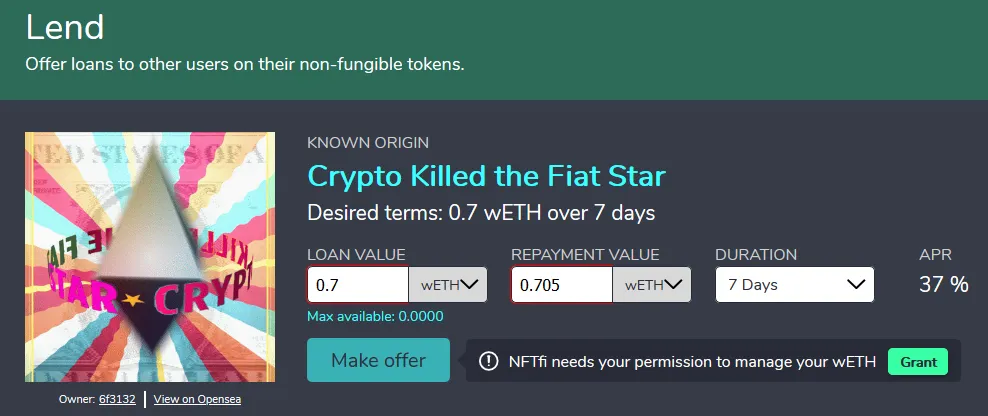 What could be a good addition to NFTfi would be an additional incentive to increase usage and volume. For example, Rarible's model of rewarding users with RARI tokens might be an option to explore. Currently, there have not been any mentions of NFTfi using a native governance token.
How does this work?
Essentially, the asset you're happy to use as collateral will sit in NFTfi's escrow smart contract. Potential lenders will send through offers, if you accept an offer then your asset will be locked in the smart contract and your wallet will receive the ETH. In the event where you don't pay back the loan in time, then your NFT becomes available for foreclosure by the lender. Note that if the lender does foreclose then the NFT will be transferred to their wallet. However, all claims to the outstanding loan amount are waived as it's a non-recourse loan.
P2p marketplace… It is important to remember this is a peer to peer marketplace, all the terms such as loan value, the interest, and the duration of the loan are set by the lender. And if you're not happy with the terms then don't accept the crypto loan. The bottom line is every party involved is in control of their own risk!
As a lender, research around the NFT offered as collateral is key. Because, if the borrower defaults you will most likely be looking to sell the asset fast. If you do not understand the value of the NFT, then it's probably too risky!
Looking to the future… Activity on the platform is steadily going up, especially with the interest in digital crypto art growing and the recent flood of DeFi+NFTs platforms. If will be interesting to watch if NFTfi grows bigger than the traditional approach to DeFi lending with stablecoins, such as seen on platforms like Vigor or Venus.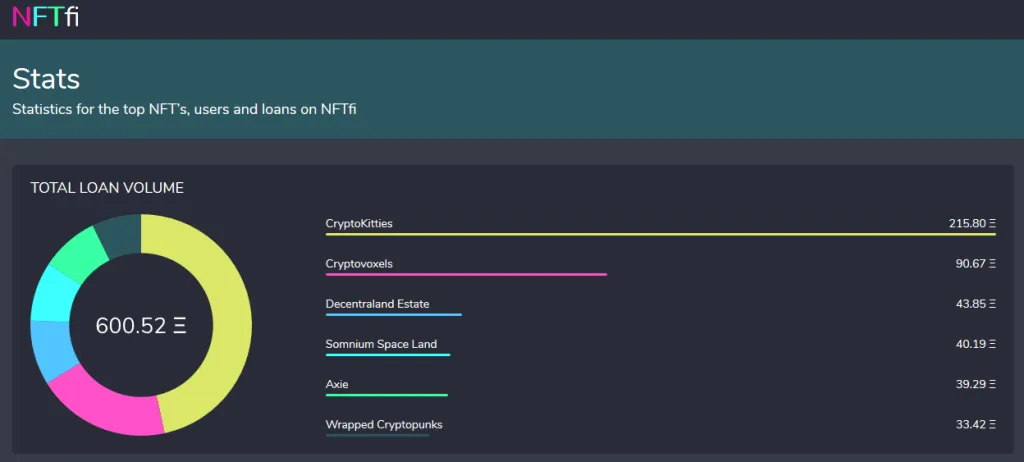 Recently, the platform saw a new record of a 33 ETH loan which involved a collateralized estate from Decentraland. To summarize, there are great opportunities to start lending for a profit!