What is Backed Protocol? BAKT Token Review
What is Backed Protocol? A decentralized insurance protocol on Ethereum, for peer to peer coverage, powered by BAKT token.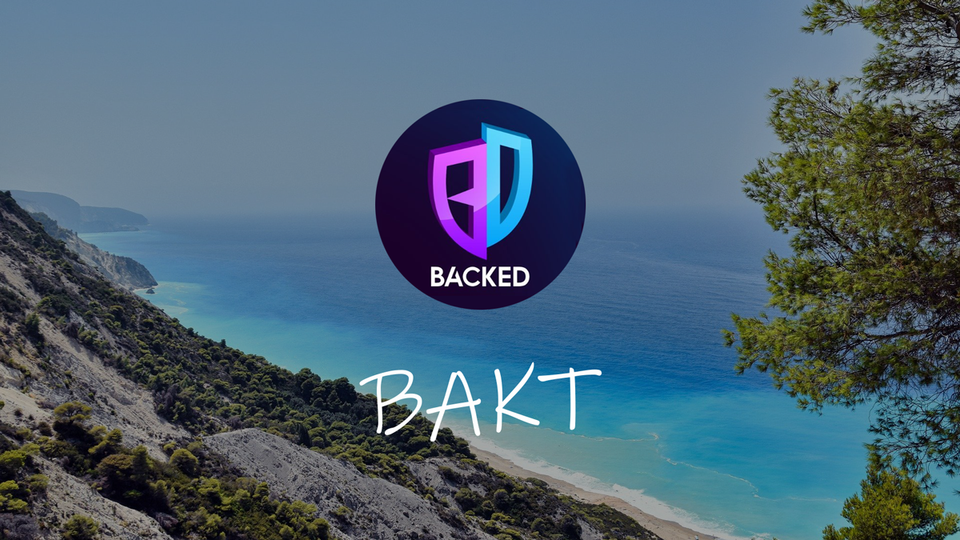 💡
This post is a sponsored article. The post is not financial advice and simply aims to provide a summary of available information. Readers should do their own research before taking any action.
Backed Protocol will provide decentralized insurance for cryptocurrency trading, powered by the platform's native BAKT token. Uniquely, the protocol enables coverage between two users in a peer-to-peer form. Here we will take a look at what is Backed Protocol's main use cases and benefits. Along with reviewing the BAKT tokenomics ahead of their upcoming pre-sale round.
What is Backed Protocol?
Backed is a decentralized insurance protocol on Ethereum, with an initial focus on creating insurance for cryptocurrency trading. Meaning it aims to provide people with a non-custodial way to hedge their positions against market volatility.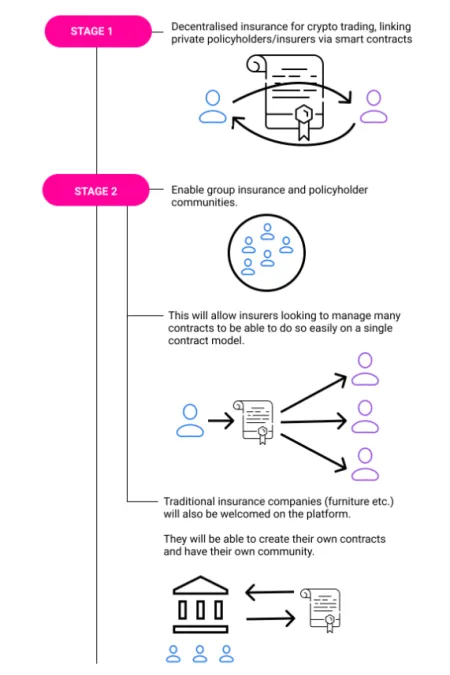 Excitingly, this will be the first time people can protect up to 100% of their losses while keeping their crypto exposure for upside potential. Anyone can interact with the protocol as an insurer buyer or seller, all you will need is a MetaMask wallet.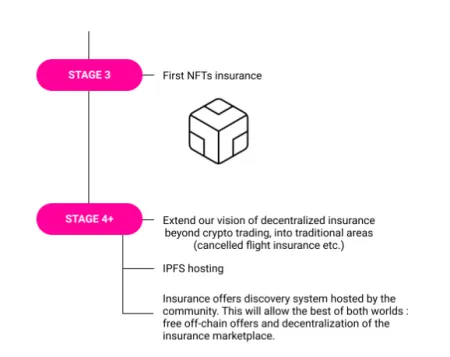 Future plans include providing coverage for non-fungible tokens (NFTs) and also entering traditional areas (think cancellation, car, or house insurance).
Main benefits of Backed Protocol:
Flexibility: Given that the insurance contracts are made between two individuals, you can choose the role of insured or insurer or both. Whatever your financial objective may be, Backed will be able to insure it.
Hedge: Perhaps the easiest use case to understand is hedging against market volatility or smart contract risk via insurance coverage (guaranteed in stablecoins). Essentially, you can insure your trading positions in case of loss.
Customizable: The protocol's contract creation tool enables customization of every parameter to automatically deploy trustless insurance contracts. Meaning it's possible to launch your own insurer business and build up a passive income in insurance premiums.
BAKT Tokenomics
Total Supply: 100,000,000 BAKT
BAKT's main use case is a payment token for the insurance premiums. On each premium payment, the protocol will take 10% as a commission (in BAKT) and these tokens are subsequently destroyed. As a result, the token is deflationary, more tokens will be burned as protocol usage increases.
The protocol aims to develop through community governance, meaning BAKT is a governance token that provides holders with voting power. For example, holders will vote to choose the direction of platform updates or could change key parameters such as protocol fees.
Pre-Sale Details
Date: Monday 28th June 13:00 UTC.
Minimum Contribution: 0.1 ETH.
Maximum Contribution: 1 ETH.
Hardcap: 400 ETH (~38% of total supply).
During the presale round, the price will be 1 ETH equals 95,327 BAKT. And the token listing on Uniswap will happen immediately after the pre-sale finishes. At listing the price ratio will be 1 ETH to 79,429 BAKT. So keep that in mind if you're planning to participate, we recommend joining their telegram group to follow the latest announcements regarding the pre-sale.
Looking to the future
What is very promising about Backed Protocol is its open-source and trustless design, which enables it to power decentralized insurance businesses. As a result, DeFi builders can integrate the protocol into their dAppss for their insurance use cases (providing safety to their users). It is these types of integrations that will lead to higher usage and demand for BAKT tokens. Furthermore, it can easily lead to strategic partnerships that will bring more attention to the Backed Protocol.
Pilot Program: The project's website mentions the team is in negotiations with three major Swiss insurance companies which are Credit Suisse, La Mobilière, and Zurich. These are already well-known industry players in the world of traditional insurance. If any one of them uses Backed Protocol to explore using blockchain in their business, expect fireworks for the BAKT token.