Goblin Town?
Bitcoin crashed under $30k yesterday, liquidating 800 million in longs, before seeing a strong bounce. Selling is done? Or down to goblin town?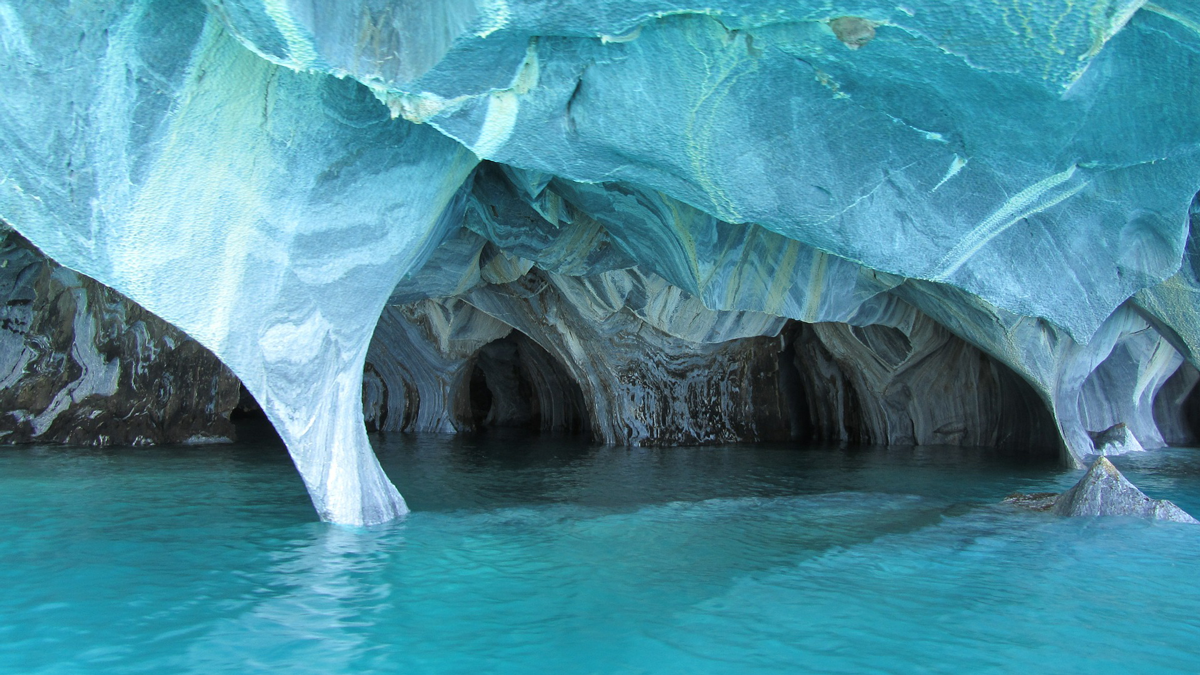 Yesterday we saw BTC crash below $30k for the first time since January 2021, liquidating roughly $800 million in longs across major exchanges. Most Altcoins followed suit with double-digit drops across the board.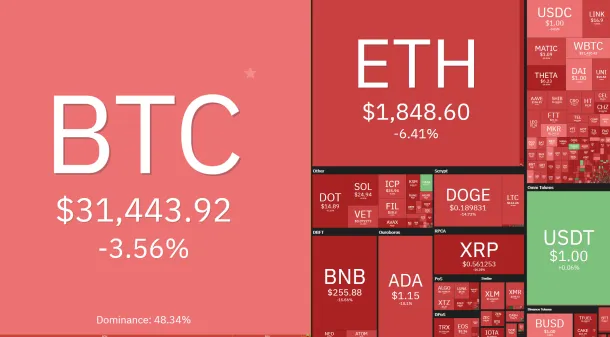 Then we saw an impressive recovery from Bitcoin, adding $5,000 in less than a day and is currently trading around $34,000. Despite the strength and return into the range above $30k, it's not clear yet if that was the bottom. Two potential scenarios:
This is the bounce, that we discussed on Monday, a perfect bear trap. A bullish spring, sweeping the yearly open, confirmation of this scenario would be quickly reclaiming the 35-36k level.
Consolidation at current levels (the range low) would be a sign of weakness and would indicate another leg down towards 27k.
I believe the big monthly options expiry coming on Friday will result in upside pressure, therefore, leaning towards scenario 1. But as always, make sure you have a plan for both outcomes!
Looking to buy the dip?
Sign up via our referral link for up to 10% disount on your trading fees!
---
Crypto News
---
DeFi News
---
NFT Spotlight
Be sure to check the listing to view the digital crypto artwork in its full glory, as some art is animated or contains audio.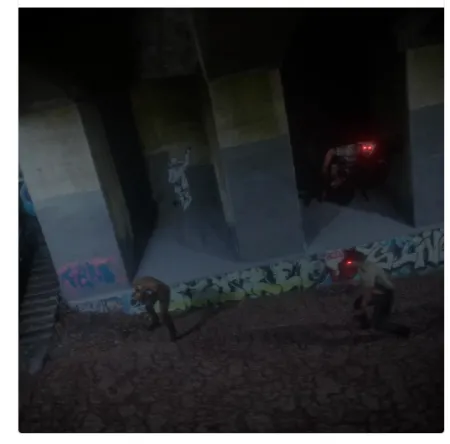 Nightmareland
When night falls in Nightmareland, the ghouls and goblins come out to play. Created using original photogrammetry. Music by Glitch Black.
---
NFT News