What is Lition? GDPR Compliant Sidechains
Discover Lition, the team building scalable sidechains on Ethereum that allow for privacy and GDPR compliant dApps.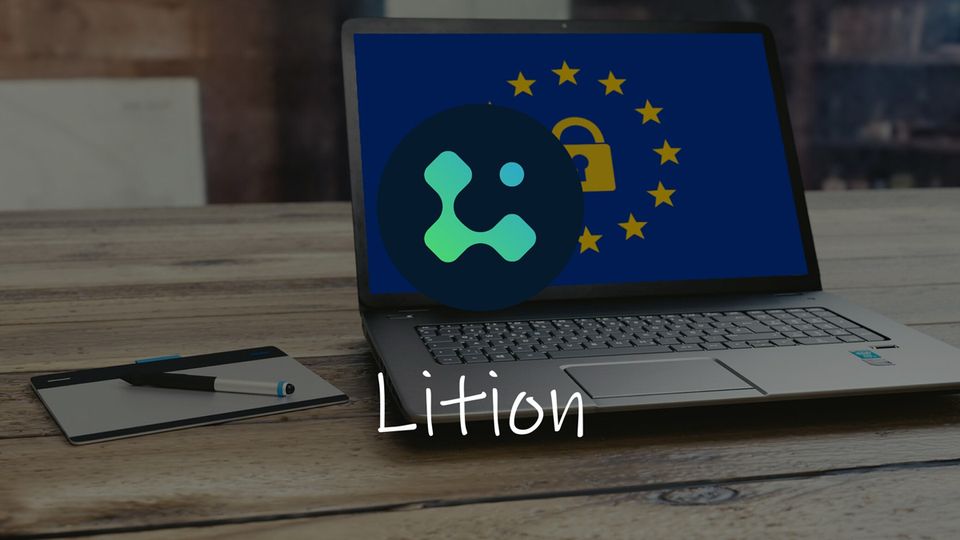 Lition aims to enable the commercial usage of dApps on Ethereum. To do this the Lition protocol will add on various features such as privacy, scalability and the ability to delete data. Essentially, the team is building a sidechain solution for Ethereum which allows companies to build dApps that follow GDPR compliance.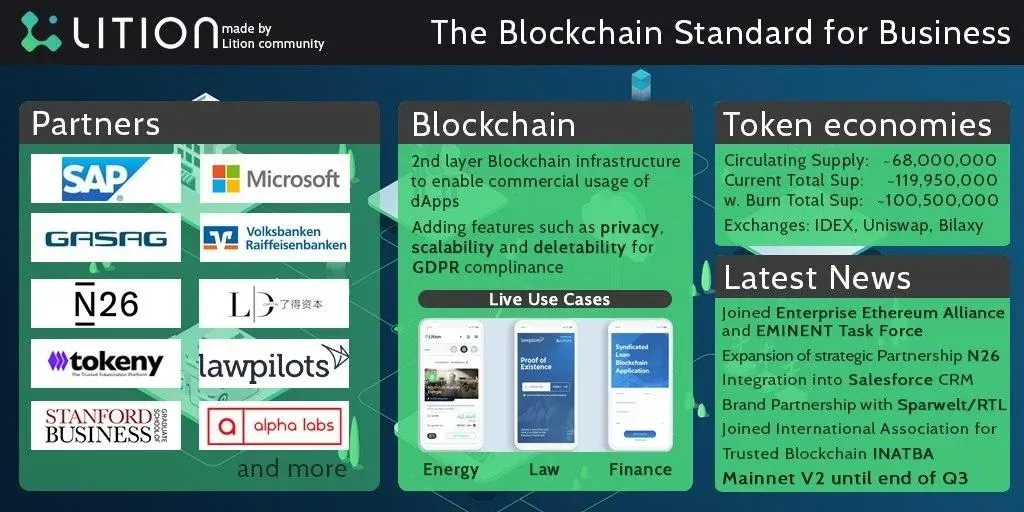 What is Lition?
Much like Loopring, the Lition protocol will leverage zero knowledge proofs to offer teams infinite scalability. Theoretically, block times will confirm and verify within 3 seconds which is fast enough to support real time payment applications. Furthermore, these side chains will secure through staking the native LIT tokens, where node operators can earn rewards.
I never heard of this team… Lition is already operating a P2P energy trading platform in Germany, supplying customers with green power and saving them money. As a result, institutions are taking notice: partnerships with Microsoft, N26, SAP, and TomoChain.
LIT market cap is currently $8M, with big potential to grow given the use case. The risk here is the project does not have a high profile exchange listing, meaning low daily trading volumes. Watch announcements!
Real use case for enterprises… The ability for companies to control the data on their dApp's sidechain is the real selling point here. Data that can be public or private, and features to delete it remove many headaches for companies to embrace blockchain. To summarize, being GDPR compliant is a very big deal for companies, especially those based in Europe.