Cold Staking and Privacy Focused DeFi coming to Qtum
Qtum hard fork will enable offline cold staking for network participants. Upcoming Phantom Protocol will bring privacy DeFi products to Qtum.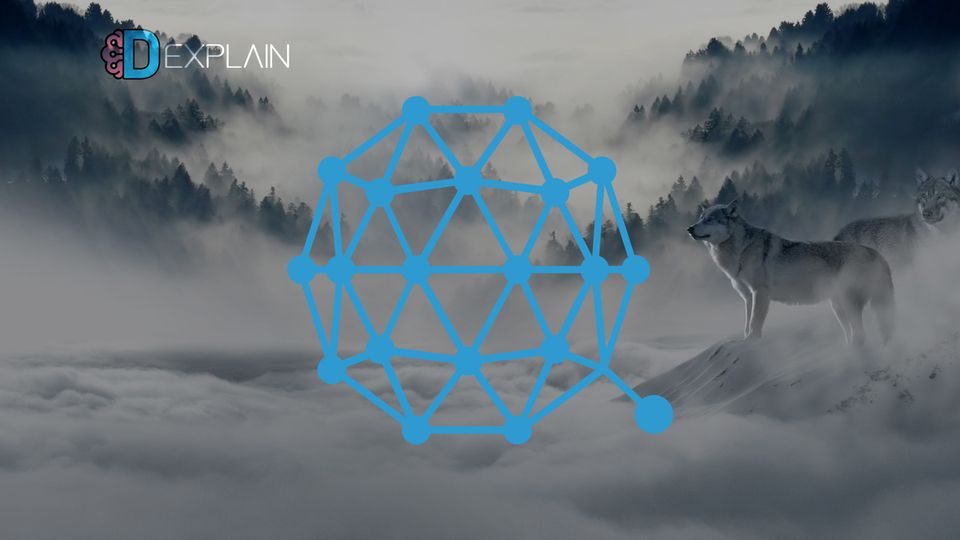 Qtum's next mainnet hard fork will enable Cold Staking for the first time on the network. The team will then move to activate the Phantom Protocol which will bring privacy to smart contracts. Essentially, this could lead to Qtum DeFi products will have a focus on privacy for users. A move that would see Qtum combining two recent market trends: DeFi and confidential assets. We could see lending protocols such as Compound or Balancer deployed. Meaning the yield farming craze on Ethereum could happen on Qtum. Only there will be an added bonus of protecting user privacy.
With Qtum's cold staking update and privacy focused DeFi products, it is definitely an exciting time to be a holder. Furthermore, the team has also outlined plans for optimized gas consumption. Something that will surely excite current DeFi users – who have been facing massive gas prices on Ethereum.
Cold Staking Hard Fork Details
Qtum cold staking hard fork will happen at block 680,000 as per their official announcement. Thus, it will happen in roughly 11 days on the 28th August. You can consider this hard fork to be mandatory. Consequently, all network participants need to upgrade their full nodes or their Qtum QT wallets to support offline staking. If you do not use the official QT wallet, you should check with your wallet provider or exchange if you need to do anything.
Why is Cold Staking so important?
Offline staking. This will be one of the biggest protocol changes to Qtum to date. Since launch, it has only been possible to stake using online nodes. As a result, QTUM holders that could not run a node were stuck. You did not have many options for staking unless you wanted to trust a third party. The new qtum cold staking feature enables more holders to participate in consensus. Thereby, ensuring the network is more distributed and secure. Excitingly, there new feature will even allow you to stake your friend's coins in a non-custodial manner.
Plans for Privacy DeFi
Once the mainnet upgrade is live, the team will proceed to with the next stage of their Q3 roadmap: Qtum Phantom. Which is a confidential assets solution for smart contracts, imagine DeFi protocols with enhanced privacy! Along with optimized gas consumption which will keep transaction cost down. Both the mainnet upgrade and phantom protocol are great news for the future of the Qtum platform. Meaning they can both influence the asset's price.
Hard Fork Price Reaction
Let's take a quick look at a recent price chart. To see how traders are reacting to the upcoming cold staking release.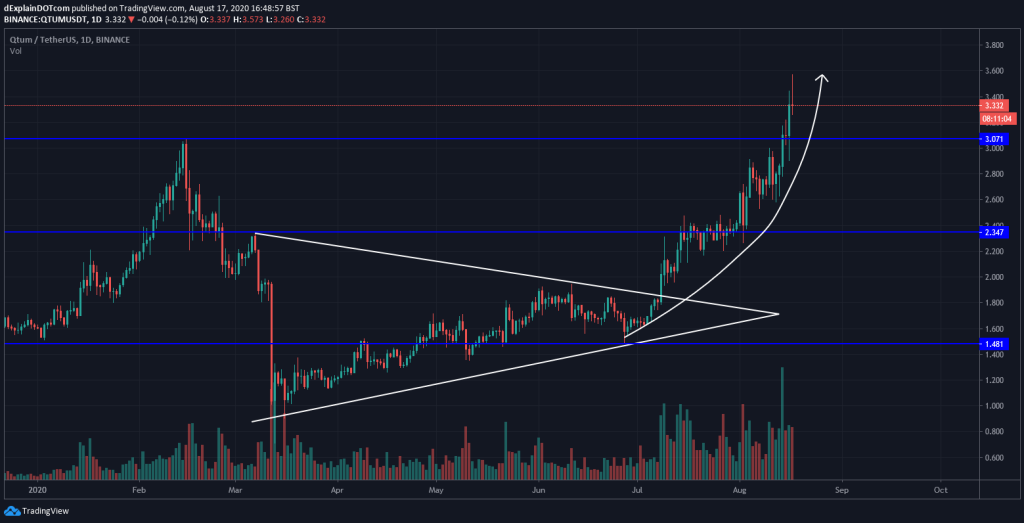 As of today, Qtum is trading over $3.50 up by +22.9% over the last 7 days. And the price trend is up by over 38% the last 30 days. We can see the initial price breakout happened early July and the price has been trending upwards ever since. Recent resistance levels are being smashed and daily trade volume is increasing. Overall, the market has decided the upcoming cold staking updates are positive. Investors could banking on an exciting future of privacy DeFi meets yield farming powered by Qtum network.
What is Qtum?
An open-source blockchain platform that supports decentralized applications powered by solidity smart contracts like Ethereum. However, it uses a UXTO based transaction based on Bitcoin with a proof-of-stake (PoS) consensus model. The idea is that the design makes the network as secure as Bitcoin. Along with, the scalability options sought after by large organizations.
Stay safe and trade well!