Wirex Card Review: Best BTC Debit Card?
Wirex Card Review: is this the Best BTC Debit Card for you? New Wirex Mastercard spends crypto instantly and supports 31 countries.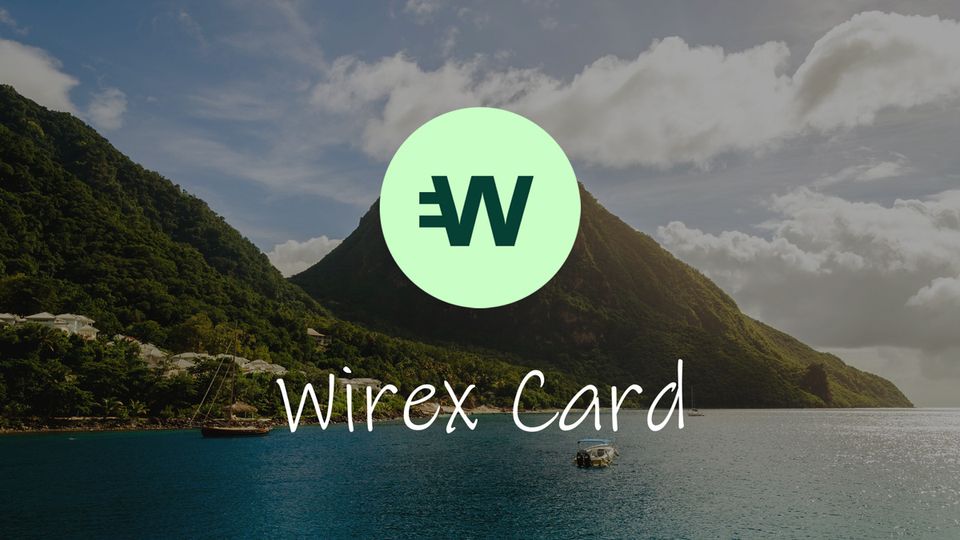 Wirex works much like a bank account, only it provides support for major cryptocurrencies also. As a result, you will see Wirex market itself as the crypto-friendly currency account. Here we will focus on the new Wirex Mastercard travelcard as it may just be the best BTC debit card available on the market. Excitingly, the Wirex cryptocurrency mastercard is available in 31 countries including regions like Europe, UK, and APAC. Read through our Wirex Card Review to learn if this widely available crypto debit card is right for you.
What is Wirex Card?
Wirex Card is a revolutionary cryptocurrency debit card that enables users to spend crypto instantly. Unlike Monolith, there is no need to manually plan for topping up card balances. The new Wirex Mastercard will automatically make the exchange at the point of sale. Additionally, there is next to no fees as the card will exchange into the local currency to avoid any foreign transaction charges. Wirex Card enables users to spend 10 digital currencies and 9 traditional fiat currencies. Additionally, you can make cross border payments using SEPA, SWIFT and Faster Payments to anywhere in the world.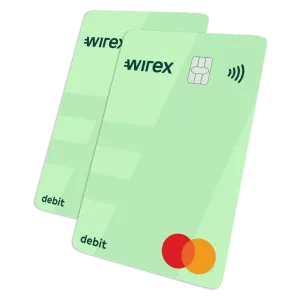 Another plus is if you're holding the native Wirex WXT token, you can participate in staking to earn rewards. This is great to see and more user friendly than competitors, for example, despite Swipe's native SXP token being stakable there is no functionality to do this inside the app. The benefit of holding WXT enables you to receive higher cashback and reduced fees with your cryptocurrency mastercard.
| Amount | Fee Discount | Enhanced Cashback |
| --- | --- | --- |
| 50,000 WRX | 25% | 0.75% |
| 100,000 WRX | 50% | 1.00% |
| 500,000 WRX | 100% | 1.50% |
As it stands we do not know if you just have to hold the WXT tokens, or lock them up. Future benefits include reduced ATM fees, SWIFT transfer fees, and account management fees.
Wirex Card Review
Advantages
Fast KYC verification (under 5 mins).
24/7 customer support team.
Up to 2% cashback in BTC.
Easy one-click buying and selling for supported cryptocurrencies.
The browser and mobile app for account management.
High trustpilot rating (6,600+ reviews)
Upcoming Wirex Mastercard will be available in 31 countries.
Contactless payments.
Free sign up and delivery.
Up to 6% APR on staking Wirex token (WXT)
Offer crypto-friendly business accounts.
Zero foreign exchange fees.
Individual fiat account details (IBAN).
Disadvantages
Currently no support for USA based residents.
Card maintenance fee of £1 for EEA and UK customers.
DeFi enthusiasts may not like the wallet being custodial.
Generally not the best price for buying and selling Bitcoin (BTC).
Only one stablecoin supported (Dai).
No support for Google, Samsung, Apple pay.
Support Cryptocurrencies
Currently, you can buy, sell, transfer, and spend the following 10 digital assets using your Wirex crypto mastercard:
Bitcoin (BTC)
Ethereum (ETH)
Litecoin (LTC)
Ripple (XRP)
Waves (WAVES)
Wollo (WLO)
Dai (DAI)
Nano (NANO)
Stellar (XLM)
Wirex Token (WRX)
Though these are all major cryptocurrencies, we find they're all first-generation cryptos. Perhaps this is done to ensure liquidity is deep enough for your Bitcoin debit card to make payments with low commissions. Ultimately, as the DeFi sector is growing rapidly on Ethereum, Binance Smart Chain, and Polkadot – it would be great to see more assets added in the future. However, one of the key features of a Wirex account is that it can also hold many fiat currencies for your cryptocurrency mastercard:
AUD (Australian Dollar)
CAD (Canadian Dollar)
CHF (Swiss Franc)
CZK (Czech Koruna)
HKD (Hong Kong Dollar)
JPY (Japanese Yen)
MXN (Mexican Peso)
SGD (Singapore Dollar)
Which makes it a very attractive option if you travel regularly around the world.
Wirex Card Fees
From our experience, the fees appear reasonable and quite competitive for a cryptocurrency mastercard. Like most multi-region Bitcoin debit card products, fees can depend on where you live. Therefore, we do recommend you check Wirex's website for more details on fees and limits. One thing to note is that if you reside in the UK or EU then there is a monthly account management fee of £1/€1.20/$1.50 – and this is paid even if you don't use your account.
Here are a couple of fees or limits I believe should be highlighted:
| Fee or Limit | Charge |
| --- | --- |
| ATM charge (in Europe) | £1.75/€2.25/$2.50 |
| ATM charge (outside Europe) | £2.25/€2.75/$3.50 |
| ATM withdrawals | £250/€250/$250 per day |
| Cashback (in-store) | £50 per day |
| Credit/Debit card top-up | $5000 per day (equivalent in local currency) |
| Maximum card balance | £15000/€16000/$20000 |
| Daily Spend Limit | £7500/€8000/$10000 |
| Daily Transfer Limit (UK bank transfer) | £3000 per day |
As we can see it is perhaps not the greatest crypto debit card for making regular ATM withdrawals, as those fees could quickly add up. However, remember Wirex can transfer cash to a regular bank account meaning that could be your route to avoiding ATM fees.
Summary: Best Bitcoin Debit Card?
Wirex is a convenient and beginner-friendly option that combines traditional finance and cryptocurrency fluidly. With all of its account banking and transfer options, you may be able to stop using your traditional bank completely and migrate to this cryptocurrency mastercard completely. It is the only BTC debit card available with full support in 31 countries, including many Asian countries.
Wirex Card is looking like one of the best crypto debit cards on the market:
Buying and selling Bitcoin (BTC) securely at competitive market rates (roughly 2.5% exchange fees).
Fast sign up and verification.
World traveler, Mastercard is accepted everywhere and Wirex has no foreign transaction fees.
Cashback in BTC from 0.5% to 2% depending on how much WRX you hold.
How to sign up?
Believe the Wirex Mastercard Card is the right option for your crypto debit card? Sign up via the following link to earn $10 in Bitcoin! It takes less than 5 minutes.
If not? Check out our other crypto card reviews.