Six Crypto Mainnet Launches and Hard Forks To Watch
Find the latest crypto mainnet launches, upcoming hard forks for price pumps. Learn about QTUM, ARK, VITE, DOCK, STX, and STPT updates.
Bitcoin, Ethereum, and Altcoins all have a history of price pumping before major mainnet launches or upcoming hard forks. Which is why you should always follow crypto mainnet launches and hard forks closely. You may even meet cryptocurrency traders whose entire investing strategy is based on buying and selling the crypto news.
They may never really spend much time checking a chart. Just follow the crypto calendar for the big events and release dates. Surely it can't be as simple as buying mainnet launches and hard forks? Then you find out they are steadily making money just by flipping coins off their release hype.
You may even wonder if you have it all wrong. Rest assured being able to read charts and trading indicators is a big part of day trading. After all, knowing the fundamentals goes a long way to understand long-term market trends. Understanding concepts such as Bitcoin Dominance, are key to following broad market trends.
Historic Launch Price Pumps
But catching a coin's price rally early by riding the hype of an upcoming release is a hell of a feeling. We just have to look at THETA token's parabolic 190% rise in price 7 days before mainnet to understand why traders follow release announcements and updates religiously.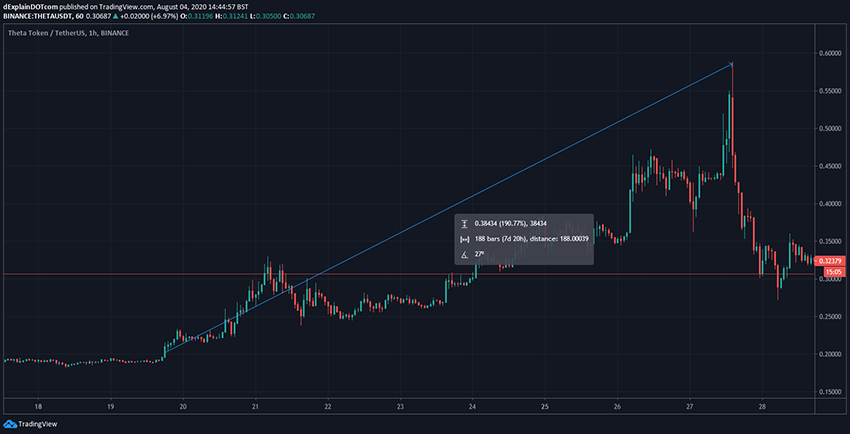 Still not convinced? Much more recently EGLD moved upwards by over 320% during the month of July before Elrond's mainnet launch.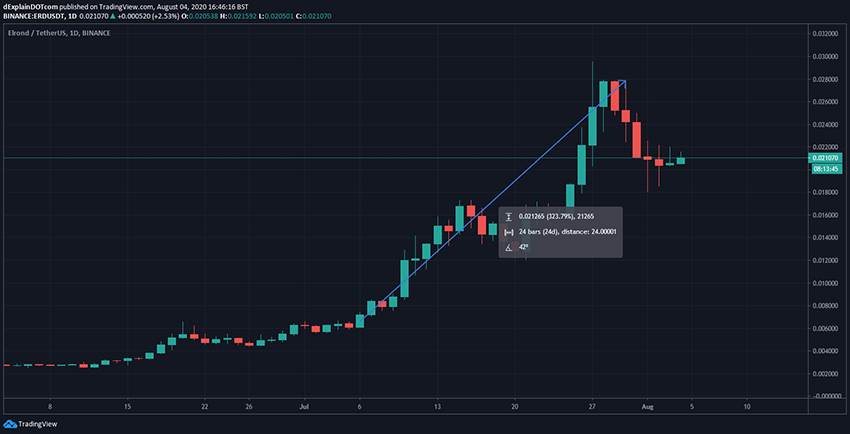 A good place to find news before the market, or to know when an established project's price might jump upwards is to scourge a cryptocurrency event calendar for big release dates. I recommend checking out CoinMarketCal for this purposes.
Safe to say you should always be checking roadmaps, recent blog articles, and socials when doing your research on a coin. To save you some time, here are six upcoming crypto mainnet launches or hard forks. which I believe you should be keeping your eye because if the news is deemed positive then the market will move.
Six Crypto Mainnet Launches and Hard Forks To Watch
Qtum – Mainnet Ignition hard fork will bring cold staking, and then later privacy DeFi products with phantom protocol.
Vite – this fifth mainnet hard fork by Vite Labs will bring zero fees stablecoin conversions to their decentralized exchange ViteX (September 1st).
Ark – the core v3 mainnet upgrade is the biggest update to the ARK ecosystem to day.
Dock – this will be the first mainnet release for DOCK token, which will see its PoA network go live. The project building out a decentralized way to issue verifiable credentials.
Blockstack – Stacks 2.0 looks very promising for building future growth for the STX ecosystem.
STP Network – the first mainnet release for the Standard Tokenization Protocol, which should bring staking to STPT holders.
Research first!