Farming on Binance Smart Chain with PancakeSwap
Farming on Binance Smart Chain is fast and cheap with PancakeSwap. Learn how to create a wallet for BSC network and earn CAKE rewards.
PancakeSwap is an automated market maker (AMM) deployed on Binance Smart Chain, it enables you to instantly swap two BEP20 tokens. The benefit of being powered by BSC over Ethereum comes in the form of fast and cheap transactions. What this means is that anyone with any sized portfolio can participate in liquidity mining to farm CAKE tokens on PancakeSwap. Gone are the days where small farmers have been shoved out due to rising gas fees.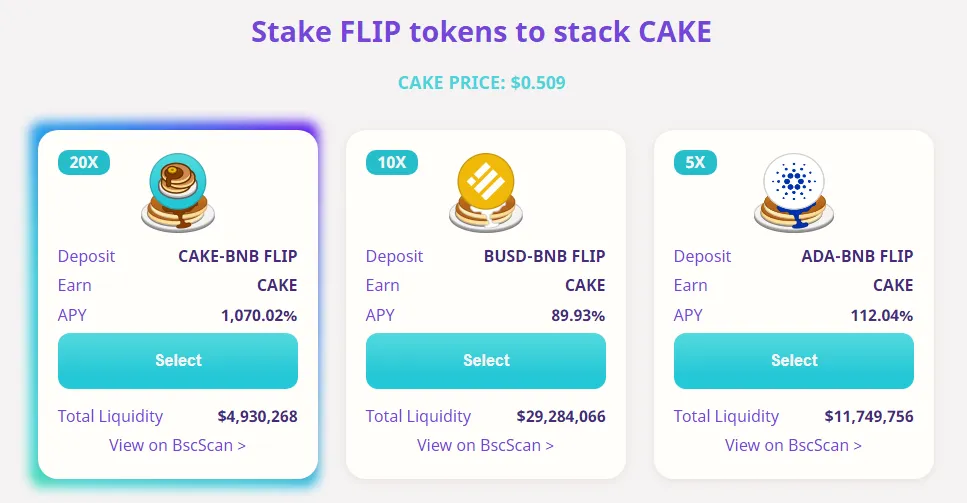 What is PancakeSwap?
PancakeSwap is an easy way to trade BEP-20 tokens such as Venus XVS or CREAM via automated liquidity pools, there is a 0.2% trading fee. Users can also supply assets as a liquidity provider to earn 0.17% of the trading fees, and 0.03% is sent to the PancakeSwap treasury. Liquidity providers can also earn additional rewards by farming CAKE tokens by staking in pools. Pancakeswap is a little different from other DeFi farming protocols by adding a gamification element with a second token called SYRUP.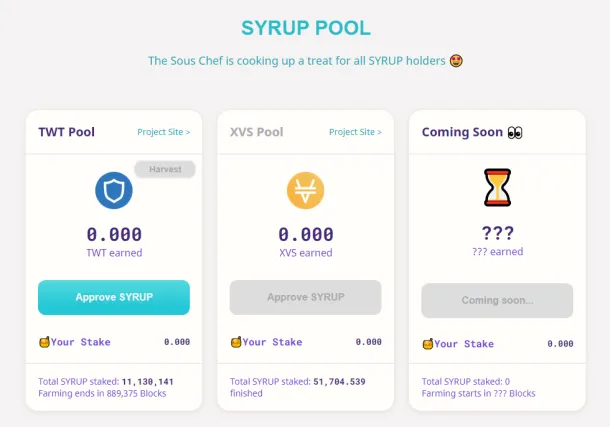 yrup is an additional incentive mechanism for the platform, where 25% of CAKE emissions are distributed to SYRUP holders who stake. Users can swap CAKE for SYRUP at a 1:1 ratio, so in that sense, the two tokens are pegged to each other. The game is to find the correct balance to earn the most farming rewards.
With The Same Flavor:
Currently, SYRUP is also a way to form partnerships with other teams building on the Binance Smart Chain. With Syrup Pools holders can choose to stake for different tokens rewards such as TWT or XVS. It's kind of like an extra step to getting an airdrop.
How to start farming on PancakeSwap?
First, you need to create a wallet that can connect to BSC. We're going to do this by adding the network to MetaMask extension for Chrome or Firefox. You will also need to buy some BNB, if you've never bought cryptocurrency before, recommend signing up to Binance.
Creating a wallet
If you don't have MetaMask installed you can download it here. Note this tutorial is for the desktop extension version.
Once installed, open the app and click Get Started and then Create a Wallet.
Set a password of at least 8 characters.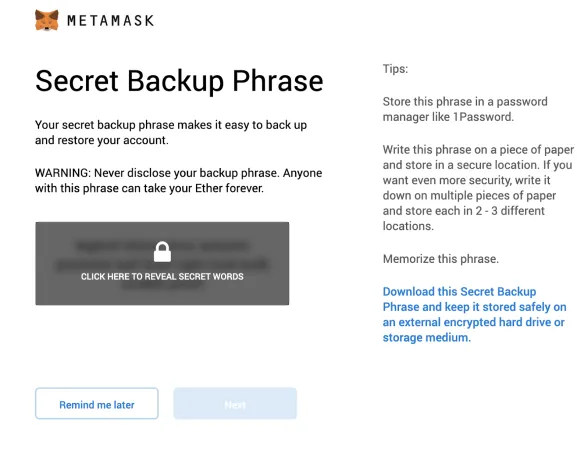 4. Now for the important part, MetaMask will display your secret backup phrase. This is your 12-word seed phrase and you need to save it. Without your backup phrase, you may lose your wallet and funds forever.
Congratulations! Your wallet is now created, but by default, MetaMask will connect to Ethereum.
Adding Binance Smart Chain
First, click on Settings and then Add a new network.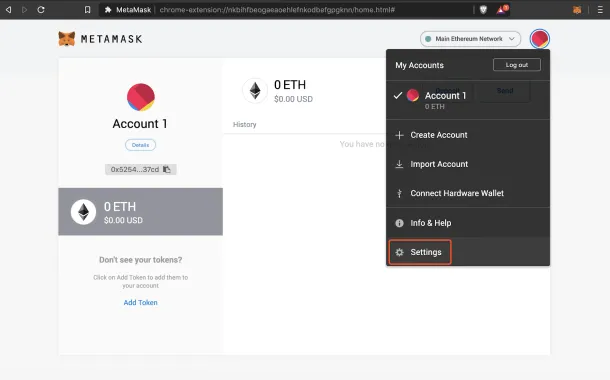 2. You need to fill in the fields with the following:
Once you click Save, MetaMask should automatically connect to BSC. You can check by opening the Pancakeswap website and connecting your wallet. If everything worked correctly, you should now be able to click the See the Kitchen button.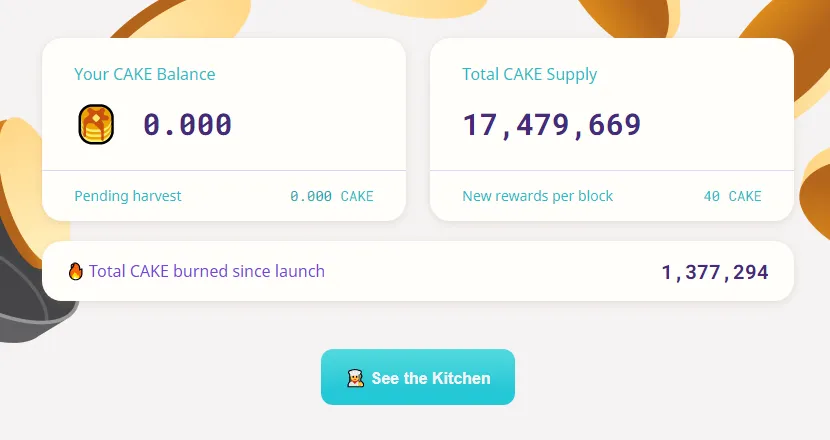 Happy farming, or happy stacking those pancakes – as we should say! Now that you know how to access the Binance Smart Chain, you can try out other DeFi protocols such as Venus Protocol. Where you can earn interest on your BEP20 token deposits such as SXP, BNB, USDC, USDT and BUSD. Along with earning rewards in XVS tokens.

Maybe even sign up for Binance Card to spend your yields instantly in store or online?