Swipe Wallet's sneak peek of Venus Protocol
Swipe Wallet's showed us a sneak peek of Venus Protocol, their DeFi lending platform and dashboard powered by Binance Smart Chain. Let's take a look!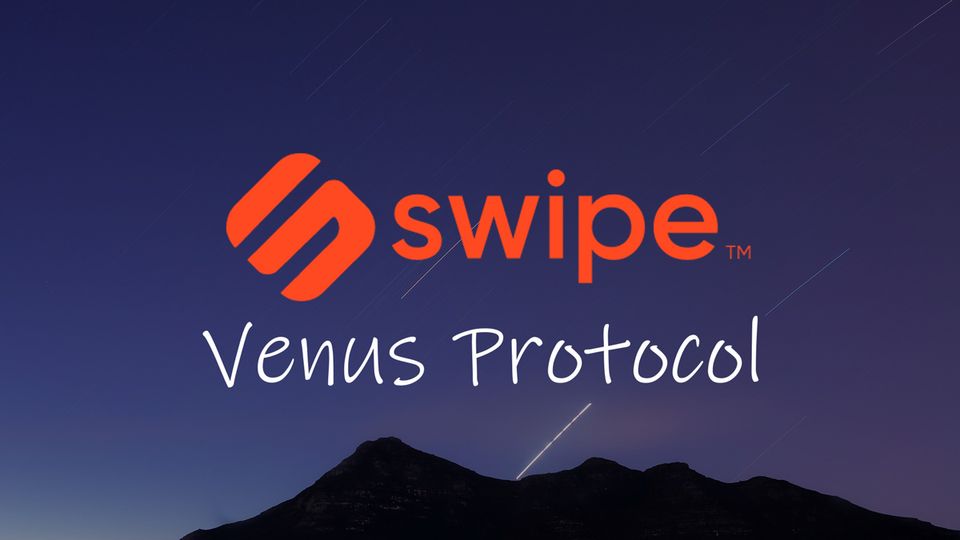 Swipe Wallet has taken to twitter to show a sneak peek of their upcoming DeFi platform. Originally referred to as SwipeFi, the team has now confirmed the product name as Venus Protocol. Venus Protocol will be a DeFi lending platform, powered by Binance Smart Chain. Users will be able to deposit various crypto assets, to earn interest, or use as collateral for loans. A perfect addition to Swipe's crypto card product.
What is Venus Protocol?
Update: The DeFi protocol is now live! We have published a full guide for borrowing and earning interest on Binance Smart Chain. Along with minting VAI stablecoins and how to farm Venus (XVS) tokens. You can read through it here.
While the team has stayed relatively silent on the details, a Reddit AMA will happen next week. From the screenshot, we expect Venus Protocol to be a DeFi dashboard for the Swipe's ecosystem as a whole. Meaning it will probably enable users to manage their SXP staking also. Note there is also a Vote section, which indicates a form of governance UI for voting on proposals. What we do know is that it will take 300,000 SXP to open a proposal, though it will be possible to delegate and pool funds with others to open a proposal.
Powered by Binance Smart Chain… much like Cream Finance's recent move to BSC, Swipe will utilize the native cross-chain interoperability for their DeFi lending platform. Meaning from launch we can expect support for popular crypto-assets such as BNB, ETH, USDT, BTC, or USDC. And of course, Binance's stablecoin BUSD will be in the mix.
It will be interesting to find out which stablecoin users will mint from locking up collateral, though, it seems certain it will be BUSD.
But will the APY be attractive… it remains to be seen if APY will be higher than protocols such as Curve, however, yield farmers might find moving off Ethereum to cut away high transaction fees very attractive. Swipe's tweet also mentions an SXP 3x Yield Mining Amplifier – which maybe some sort of incentive for early adopters and SXP holders.