Top DeFi Tokens Dump 50% in a Week
It appears the food inspired DeFi summer craze is heading for the compost heap! Top DeFi tokens have dumped over 50% in a week.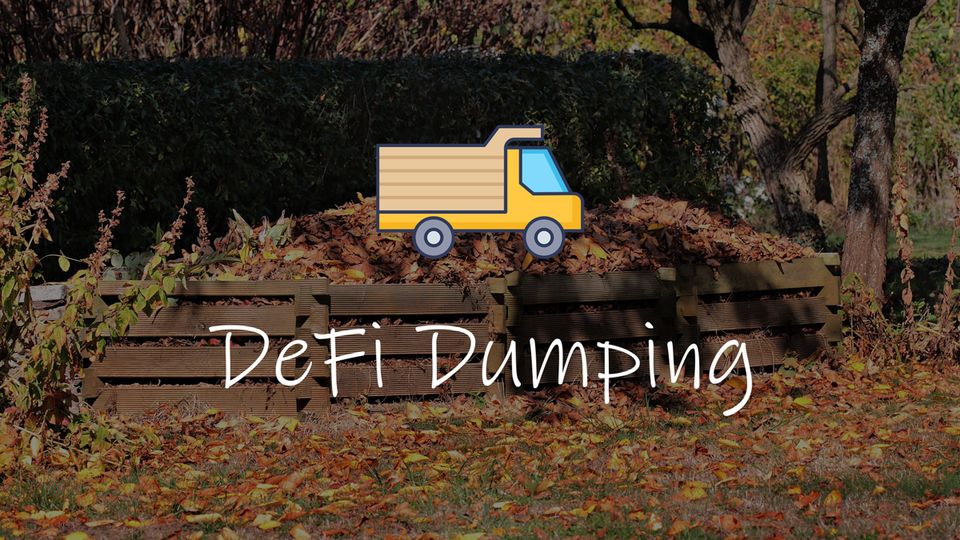 The DeFi food farming frenzy may have headed into the compost heap as the sector's top DeFi tokens take heavy losses.

As everyone continues to watch Bitcoin's struggle around the 10k levels, last month's fastest climbers have fallen the hardest. During the DeFi summer, the top token gainers during the rally have all been fueled by decentralized finance products. And now in a turn of events, they are leading the losses.
Bitcoin's failure to burst past the $12k mark, and Ethereum's cliff dive when nearing $500 have resulted in the whole cryptocurrency market seeing red. Over the past seven days, total market capitalization for all cryptocurrencies has corrected by 20% after a 26 month high.

Top 6 DeFi Tokens Dumped the Hardest
Messari Crypto tweeted out that it has been a rough week for the decentralized finance sector, with six major tokens dumping over 50% during the period.
We spot Curve Finance token CRV being the biggest loser, with a drop of over 65% during the past seven days. You might remember Curve DAO token being sold at $50 just after it was launched mid-August. In a chart that resembles an ICO token after an exit scammed, CRV is now trading just under $2, a plummet of over 95% since launch.
The other five tokens that have lost over 50% are Meta's MTA, bZx Network's BZRX, Ren's REN token, Airswap's AST, and Wrapped Nexus WNXM. The carnage did not end there, a whole range of DeFi protocol tokens, including BAL, AKRO, UMA, KAVA, BNT, SNX, YFI, and KNC saw their value drop between 30% to 40% over the same period.
You Might Also Like:
What about SUSHI and the food clones?
The crazy weekend of takeover events for SushiSwap has not restored any investor confidence. The token is now down by over 80% on the week as the SUSHI selloff ramps up. Following its popular launch, SUSHI's price went up to top $11, but that high was very short lived. It is now traded at around $2.20 today, with the supposed liquidity migration just hours away – perhaps holders are wary that the team can actually prepare the fish?
Other less known protocols did not have a fun week either:
Kimchi Finance is definitely not faring any better, with KIMCHI token down by over 90%.
DFI Money, the fork of Yearn, also reported heavy losses with YFII down by over 60% over the week.
Harvest Finance, another popular automated yield farming tool, native token FARM is also down by over 60%.
If you are holding these DeFi tokens discussed today, I wouldn't despair just yet. Many of these projects saw four-figure percentage surges during this year, so you could argue a correction before new highs is a healthy sign. Time to hold out for the bounce!