What is Akropolis? A look at DeFi apps Sparta and Delphi
What is Akropolis? AKRO's new DeFi apps such as Sparta and Delphi let everyone find the best crypto interest rates and yield farming.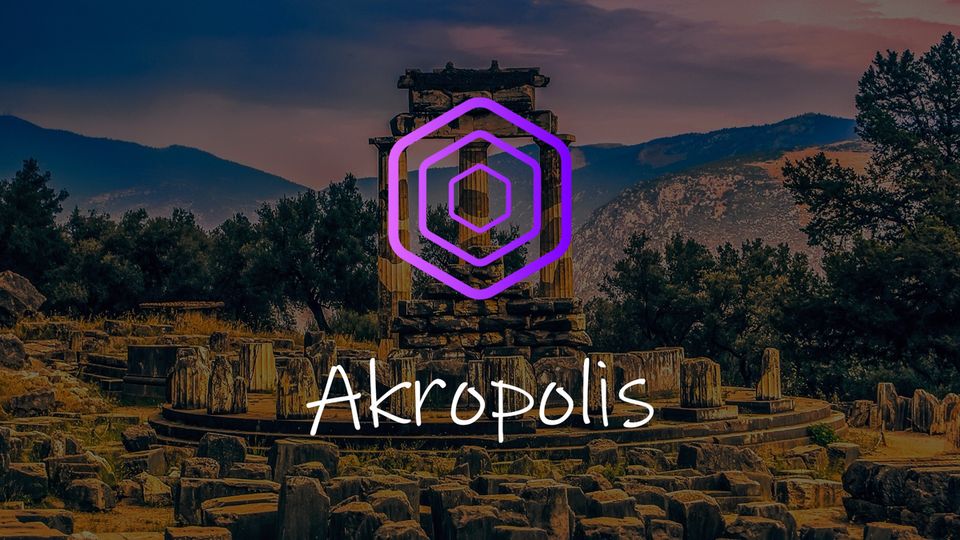 Akropolis builds tools for easy access to decentralized and autonomous community economies. Its mission is to ensure anyone anywhere can save, grow, and provision for the future without relying on any traditional financial systems. As a result, the team has launched several products in the DeFi sector that combine various investing strategies such as Dollar Cost Averaging, liquidity mining, and passive interest earning. Here we will take a look at Akropolis as a whole, along with their DeFi applications: Sparta and Delphi.
What is Akropolis? Deeper dive.
The project was first launched in 2018 as a protocol that would save thousands from the global pension crisis. Akropolis announced it would unite blockchain technology with pension saving to eliminate inefficiencies while increasing transparency. In July 2019, the team conducted an initial token offering via Huobi which raised $2.4M selling 320 million AKRO tokens.
Since then the project has evolved well beyond the initial goals of focusing on pensions, and now aims to cement itself as a user favorite DeFi portal for all types of savings. The founder and CEO, Ana Andrianova, is a former institutional fund manager and Web3 foundation advisor.
The team has also contributed heavily to the growing Polkadot ecosystem, making a lot of their code open source such as a staking portal and cross chain bridge.
Products built on Akropolis
We currently find three main products part of the Akropolis ecosystem: AkropolisOS, Sparta, and Delphi.
AkropolisOS
A solidity framework for creating for-profit DAOs, allowing communities to easily monetize their ideas and assets. AkropolisOS is highly customizable, allowing people to innovate and design their own user incentives. It features automated liquidity provision, trustless treasury management, and programmatic liquidity. The design provides developers with a great background for building complex DeFi protocols with use cases such as pensions, savings, loans, or investments. Both DeFi apps Sparta and Delphi use AkropolisOS.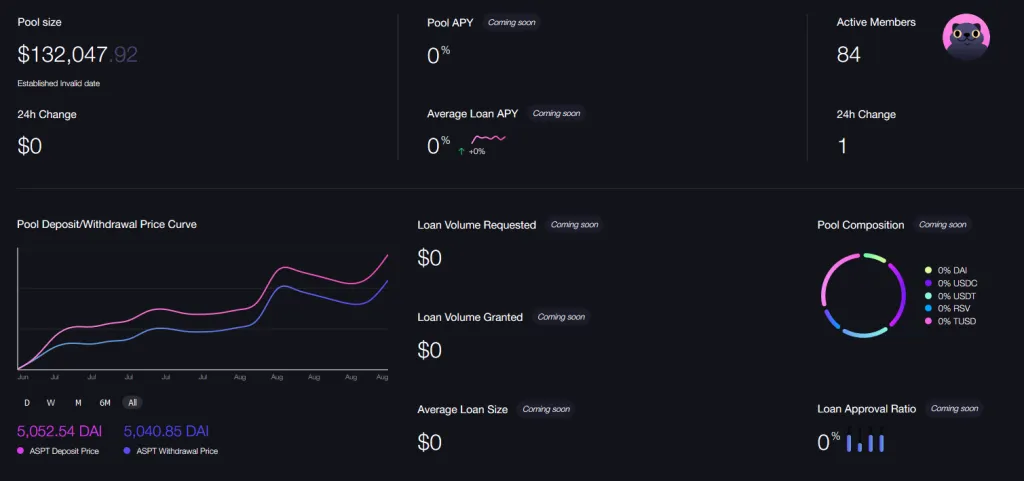 What is Sparta?
Akropolis's first released product is Sparta, a community-owned fund that allows taking out undercollateralized loans. This is unique compared to other lending protocols, as most require loans to be over-collateralized. Other pool members put up the remaining collateral of the loan, with an incentive of earning a percentage of the interest. It also features a yield rebalancer to ensure users get the highest available APR across different DeFi protocols.
What is Delphi?
Delphi is what you would call a one-stop-shop for yield farming, savings, and Dollar Cost Averaging into ETH or BTC. The idea is to make it easy for users to automate several DeFi actions and find the best opportunities. On the new platform, you can find a curated list of liquidity mining opportunities across DeFi.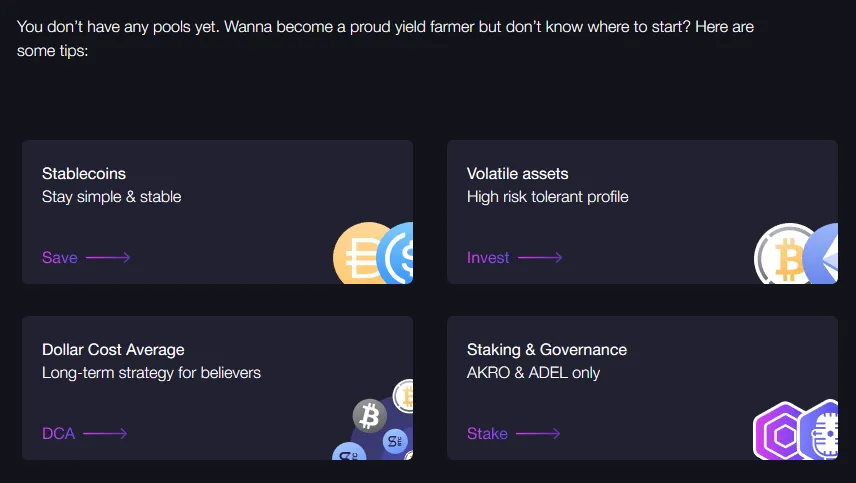 Furthermore, we find a clean and simple UI that non-technical users can follow. There are three investment options: Savings, Investments, and DCA. Everything on the UI uses terminology that can onboard people who are not familiar with Ethereum or cryptocurrency. So users just choose their options depending on how much risk they would like to take.
Note that Akropolis's roadmap indicates they intend to build a fiat to DeFi onramp gateway also. This type of feature could bring an explosion of worldwide adoption for Delphi, and Akropolis!
Tokenomics: AKRO, ADEL, ASPT
Now, this is where the project dives into the complicated. We find three tokens in the tokenomics of Akropolis. All of them are ERC-20 tokens on Ethereum. AKRO is the ecosystem's governance token for voting on protocol parameters similar to MKR or COMP. AKRO is also the token with the most trading volume, as you find it on exchanges such as Binance.
ASPT is the utility token of Sparta, you need to hold ASPT if you would like to apply for an under collateralized loan as you have to pledge 50% of the loan amount in ASPT tokens. Every time stablecoins are deposited or withdrawn from Sparta, ASPT is minted or burned, as a result, the value of ASPT is tied to the value of the assets held in the DAO.
Lastly, ADEL is the token associated with the Delphi product. ADEL is a governance token which you can compare to YFI or BAL. Distribution will be as rewards to liquidity providers of the protocol, granting them governance rights over the platform.
Looking to the future?
AKRO the ecosystem's main token, currently has a market cap of $56M, whereas, overall the DeFi sector is valued at over $7B. And there are several exciting features on Akropolis roadmap, which open up new possibilities for growth and adoption:
Connect your debit card
Fiat on/off ramp
More stablecoin support (USDT, USDC, and TUSD).
Downside protection on deposits (insurance).
Furthermore, the team has shown willingness to embrace new networks shown by their work in the Polkadot ecosystem. Meaning Akropolis could be deployed onto different smart contract capable platforms such as Elrond, Qtum, or Blockstack.