Vite Hard Fork plans for Zero Fees Stablecoin trading
Vite Labs announces the decentralized exchange ViteX will feature zero fees stablecoin conversions with the latest Vite hard fork.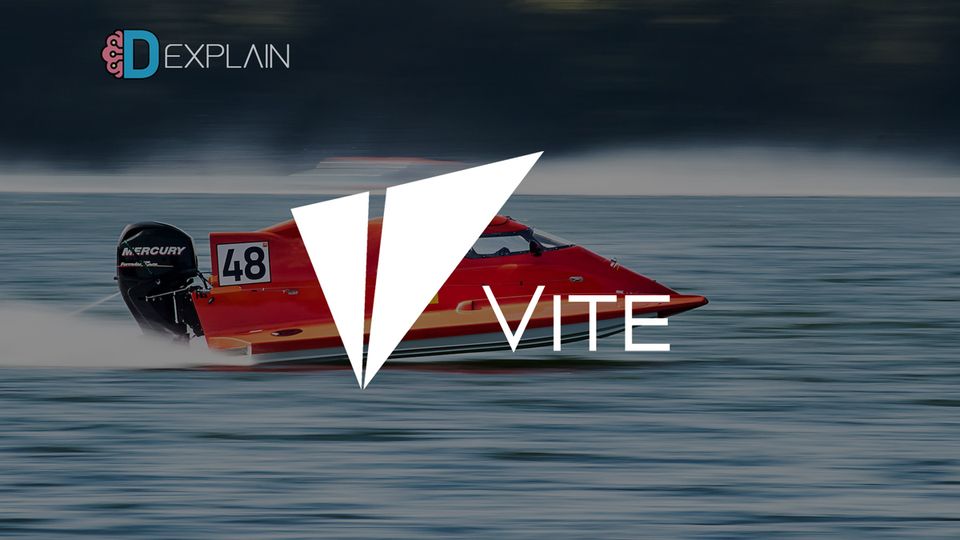 We are moving closer to the fifth hard fork for Vite mainnet. The Vite hard fork known as Jupiter is a very exciting upgrade for the ViteX decentralized exchange. Namely, it will enable ViteX to jump into the DeFi scene by providing traders with zero fees stablecoin conversions.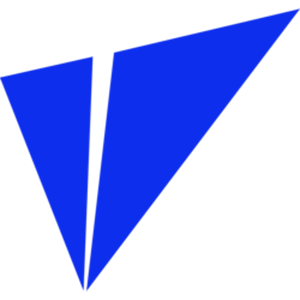 Vite Hard Fork Details
The mainnet upgrade will happen at block height 39694000, most likely on September 1st, 2020. Vite Labs has confirmed that this hard fork will enable friction less stablecoin conversions for the ViteX decentralized exchange.
ViteX Zero Fees Stablecoin conversions
Once Vite Labs has successfully implemented the upgrade their mainnet. Users will be able to enjoy friction-less stablecoin conversions. Allowing traders to swap between stablecoins on ViteX decentralized exchange at zero fees. This upgrade can be a real industry game-changer due to the high transaction fees and slowness traders face on Ethereum. The growing DeFi trend is where the most cryptocurrency interest is right now. Any platform that can provide same functionalities at lower cost is going to win a lot of happy users.
Simply due to how hot the DeFi sector looks right now is very promising for Vite's hard fork. Even if they carve out just a small section of the stablecoin market for ViteX. This could increase their daily trading volume by millions. Because, no other DEX provides zero-fee stablecoin conversions.
Mainnet Upgrade Price Reaction
Let's take a look at how the market has reacted to the news around zero fees stablecoin conversions. VITE is currently traded at $0.032, it is by 127.4% over 30 days.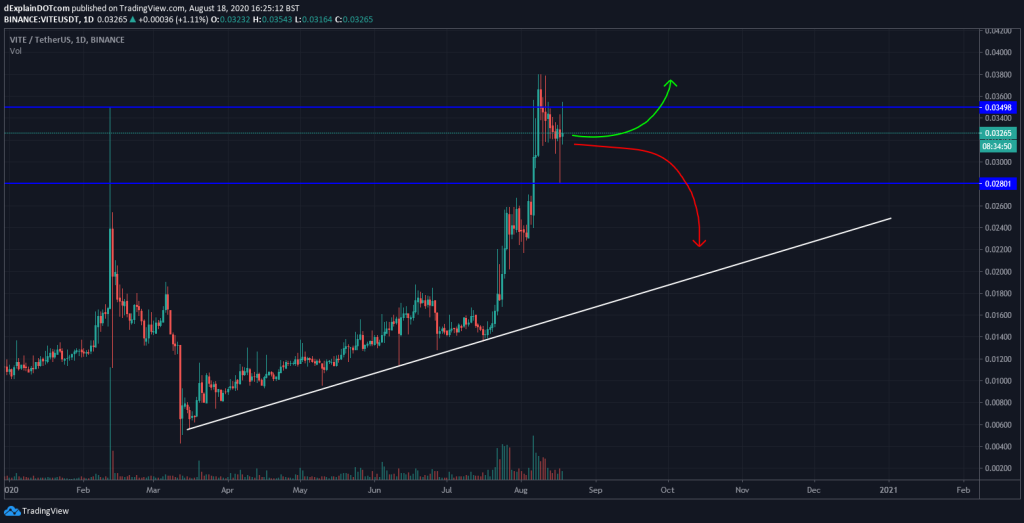 If you currently have open positions then I would be paying close attention to the next few days of trading. The price of VITE has already moved upwards massively as we move closer to the hard fork date. Consequently, the next few days will show us if the market's appetite for Vite coin is still hungry. Note that, the daily volume is going down. However, traders may want to book their profits after accumulating throughout April and May.
This could cause enough sell pressure for a reversal in trend, sending the asset's price towards white line on our chart. However, if trading volume picks back up then we could see the upwards momentum continue. What we can see is that traders responded very positively to the news of zero fees stablecoins conversions.What is Vite?
Before the terms DeFi and yield farming jumped into the mainstream crypto terminology, VITE was busy building out the foundation blocks of what they call Open Finance. In fact, once live this will be their fifth successful Vite hard fork. Financial protocols built to be borderless, accessible, transparent that can transfer value between different public blockchains and applications. Vite launched their first DEX, ViteX in July 2019, and has been busy adding on new features ever since: on-chain settlements, order-matching, and dividend distribution. While other DeFi platforms and governance protocols are facing scalability issues on ETH, ViteX continues to grow, powered by the high performance and low transaction costs of the Vite chain.
Research first! Always.