What is Shirtum? SHI Token Review
What is Shirtum? Upcoming NFT marketplace for digital soccer memorabilia created by players, powered by SHI token.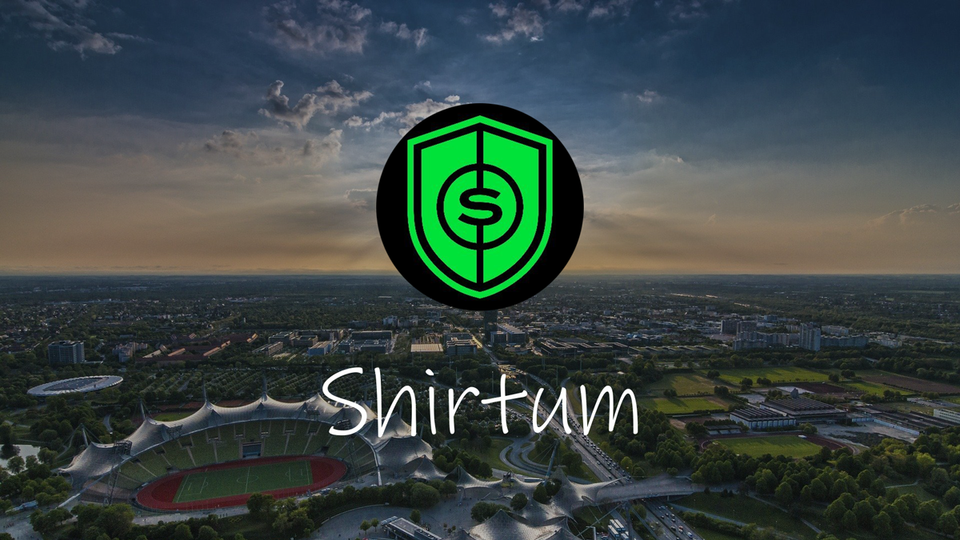 💡
This post is a sponsored article. The post is not financial advice and simply aims to provide a summary of available information. Readers should do their own research before taking any action.
Shirtum aims to provide users access to exclusive NFT collectibles in the sports world. Creating digital museums where players and soccer teams can share their stories with fans. The platform is powered by Non-Fungible Tokens (NFTs) and its native SHI token. Excitingly, fans can collect pieces of digital memorabilia. Here we will take an overview look at Shirtum, along with reviewing SHI's tokenomics and token sale details.
What is Shirtum?
The main idea behind Shirtum is to create a closer connection between players and fan interactions. By using blockchain players can share digital memorabilia securely and safely, along with the stories behind their most iconic moments. As a result, players can create revenue streams that will outlive their relatively short playing careers. Excitingly, this will be a new form of sport collectibles that fans have never had access to before.
We find four main components in the platform:
Museums: Where players will put on display all their different t-shirts, and the history of playing for different clubs. Users will be able to visit these digital museums along with exploring analytics. Such as the number of NFTs minted per t-shirt and their price history.
Market: An NFT marketplace where users can buy or sell digital assets. Prices will be in Euros and it will be possible to pay in € or SHI.
Fanzone: Here users will be able to watch videos of their favorite players telling stories of different t-shirts or objects. Therefore, explaining why the memorabilia is important to them, a direct and personal touch.
Gallery: This is where users will be able to manage their portfolio. Organize their different player collections and offer them for sale.
This will all be accessible via the Shirtum App, which is going through the final stages of release on iOS and Android.
SHI Tokenomics
SHI has a total supply of 1,000,000,00 and lives on Binance Smart Chain as a BEP20 token. As a result, users can manage their SHI balance with wallets such as MetaMask or Trust. Additionally, the Shirtum App will act as a crypto wallet.
What is the SHI token used for?
SHI token plays an integral part of using the platform. Meaning users will need to hold the token to interact and perform actions in the Shirtum App. Additionally, there will be the possibility of unlocking additional advantages through staking (which would lock up SHI tokens). For example, a limited edition NFT from their favourite player or the possibility of buying physical assets a player puts up for sale (such as a t-shirt). Furthermore, SHI is a governance token for community-powered decision-making and accessing exclusive Discord community channels.
Token Sale Details
Private Sale 1st Round: 10% (Ongoing).
Private Sale 2nd Round: 12% (June 18th).
Public Sale: 13.8% (June 25th).
Payment method: BNB.
Note choosing to participate in one of the private rounds, means a percentage of your SHI tokens will be vested. You can find all the details regarding the different token sale rounds in the team's following FAQ article. And SHI will be listed on Pancakeswap on June 28th with a liquidity lock of 3,4% of the total supply. Any unsold tokens will be split 50/50 between the treasury (to fund project development) and the burning pool.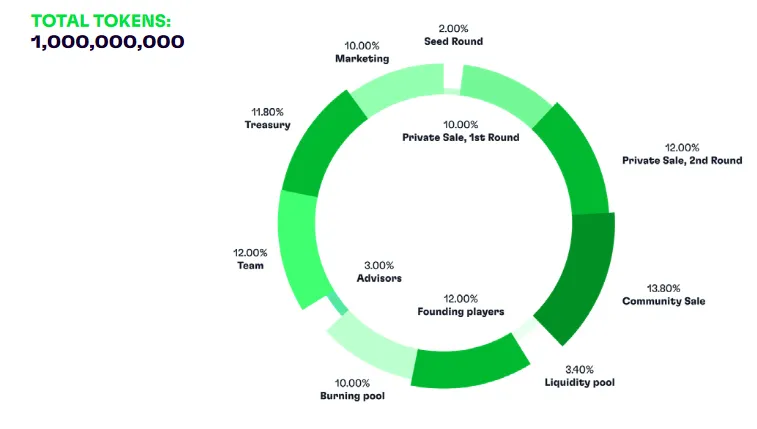 Burning Pool: these are tokens that will be permanently destroyed as users enter the platform with FIAT directly. For every €0.10 that goes directly into FIAT, one token will be burnt. As a result, even users who choose to stay in € will help the demand for SHI grow.
Looking to the future
Ease of onboarding via the Shirtum App will be a great indicator for potential future growth, by that I mean there are billions of football fans around the world: it's the most-watched and followed sport. However, only a small percentage of them will be aware of cryptocurrency and blockchain. On this front, Shirtum's whitepaper indicates the platform will allow the purchase of tokens directly with FIAT. Furthermore, users will be able to manage their NFT portfolio (collectibles) directly inside the app. As long as there are no bottlenecks for novice users, then we can see the Shirtum App usage taking off massively. Especially, given we will have added hype from the UEFA Euros this summer and FIFA World Cup in 2022.
NFT Mania
We should also draw comparisons with NBA Top Shot's success, as a great sign that Shirtum NFTs will be considered very desirable by collectors. Strong demand can quickly drive up the price of Shirt NFTs, as only a few(or even one) are minted for a player's story!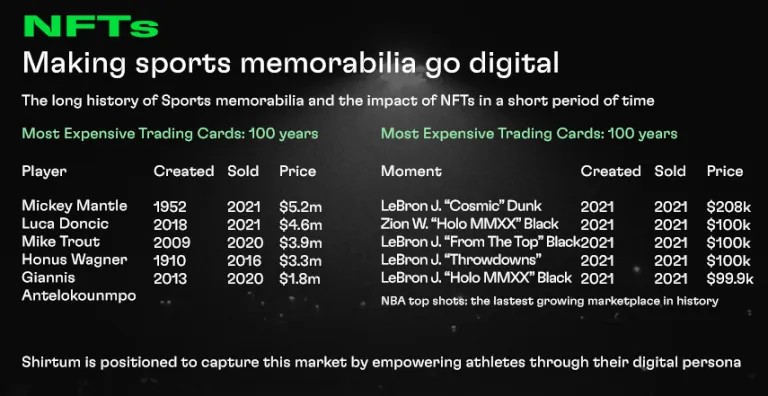 Scalability: By developing on Binance Smart Chain and deploying SHI as a BEP20 token, Shirtum has ensured the platform can scale to meet demand. As a result, users will not be faced with any congestion or network issues around gas prices being too high. Good move!
Also, remember Binance has a history of fast-tracking listings for tokens that develop on BSC, so keep that in mind for SHI tokens. Especially with the upcoming Binance NFT Marketplace, I suspect CZ will want to support NFT projects in the BSC ecosystem.
Players: For Shirtum to grow successfully it will depend on the player partnerships they're able to sign because, in this day and age, fans do tend to follow the player rather than the team.
To expand the user base, the platform will need partnerships with players that fans want to interact with. It's looking very promising with players such as Gomez, Rakitić, Gutierrez, and Izco already involved. Watch announcements for new player signings closely!
Learn more by joining the project's telegram or following their twitter.