What is Waffle Exchange? WAF Token Review
What is Waffle Exchange? Here we take a look at a DEX aggregator on Binance Smart Chain and review WAF token.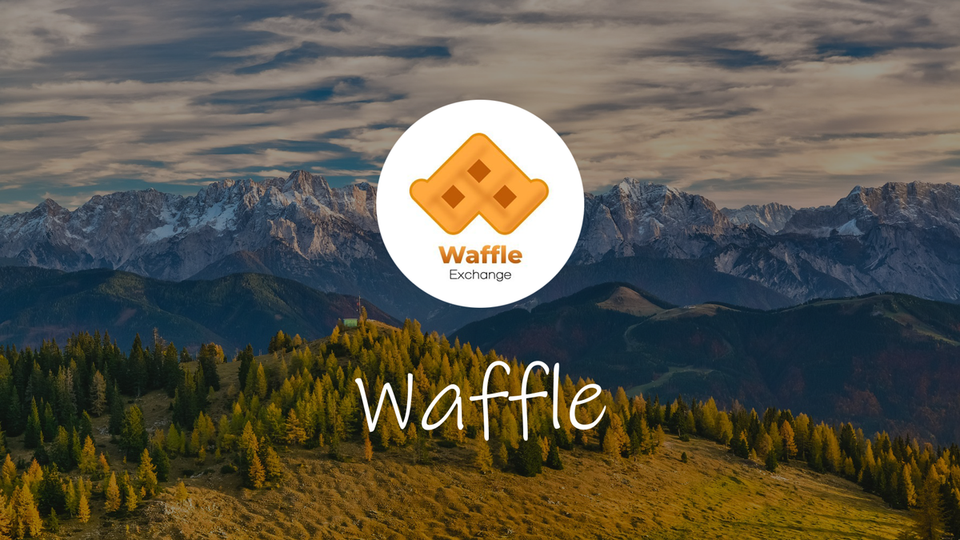 💡
This post is a sponsored article. The post is not financial advice and simply aims to provide a summary of available information. Readers should do their own research before taking any action.
Waffle Exchange is an aggregator for decentralized exchanges built on Binance Smart Chain. The platform will source the best price for token swaps across multiple different DEXs on BSC. As a result, users no longer have to check prices manually and save countless hours. Additionally, Waffle plans to offer liquidity locking services to promote safe ecosystem growth. Here we will take a look at the platform's key DeFi features, review WAF tokenomics, and upcoming presale details.
Key Features of Waffle
Time-Saving: Automatically finds the best price for token swaps.
User Friendly: Straight forward interface for quick onboarding.
Efficient: Source liquidity from all the major DEXs on BSC such as Pancakeswap, Bakeryswap, or JulSwap.
IDO Platform: Initial Liquidity Offering (ILOs) services for BSC means projects will lock tokens to ensure price floors and safety for investors.
Community Driven: Users will decide the protocol's default trading fees or pool-specific fees, and how rewards will be distributed through governance.
Low fees: Waffle leverages the scalability of BSC to ensure low fees and fast transaction times.
Yield farming: Users will be able to increase earnings via staking pools for liquidity mining.
Audited: The codebase has gone through a successful security audit by ctdsec.
And of course, Waffle Exchange is 100% non-custodial which means there is no need to pass a KYC or any verification. Just connect your wallet and start trading, simple!
WAF Tokenomics
WAF is a governance token, meaning its main use case is voting power for holders. It has a total supply of 50M, with 20% being sold in the upcoming public sale. Furthermore, WAF is deflationary with 1% of every transaction being destroyed. It's also good to see 35% is locked up in vesting schedules. As a result, it will be interesting to see how the community votes to allocate them through farming.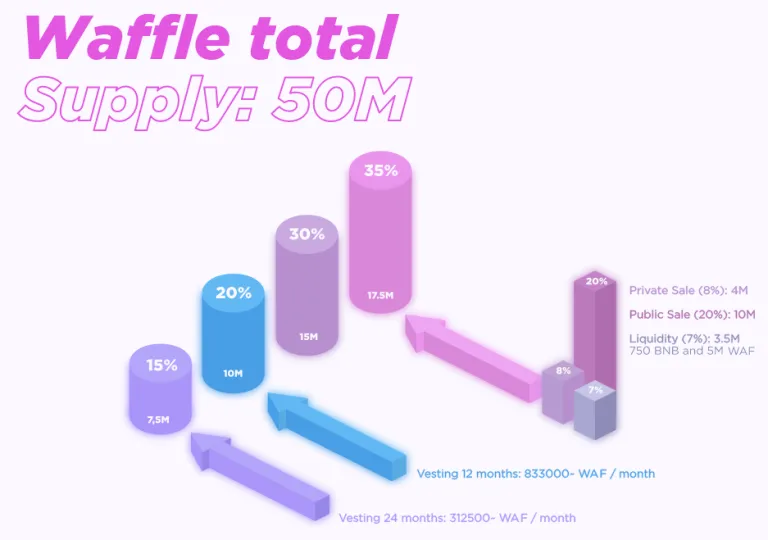 Presale Details
Start Date: Friday 16th April at 18:00 UTC.
Hard Cap: 1500 BNB.
Price: 6666 WAF per BNB.
There is a maximum contribution of 3 BNB per participant and 50% of the funds raised will enter a liquidity lock. The team plans to list on Pancakeswap and RSET Exchange immediately after the presale. If your considering participating, find the full details outlined on the team's blog.
Looking to the future
As the BSC ecosystem is still fairly new there will be a lot of growth potential for Waffle Exchange, such as adding more DEXs to the aggregator. As a result, you could see integrations with ApeSwap, VSwap, DodoEx, or SwipeSwap in the future. And this opens the possibilities for strategic partnerships and collaborations around liquidity mining programs. A comparable project would be 1inch Exchange, which currently has a market cap of $875M.

Native swaps: In Q3 the roadmap shows plans to enable swaps inside the aggregator. We believe this should be seen as a key release milestone for Waffle. Be sure to follow announcements for updates on progress and a release date.
Cross-chain: There are plans to integrate more networks in Q4, great to see the team is not limiting the platform to the BSC ecosystem. We would expect this to be networks that are compatible with EVM such as Huobi Eco Chain, Polkadot, or potentially a Layer2 such as Polygon.
Follow announcements and learn more in the team's telegram group!