What is yAxis? The Meta Yield Aggregator
What is yAxis? Meta Yield Aggregator to earn the maximum yields with no effort, powevered by YAX token. DeFi strategies via governance.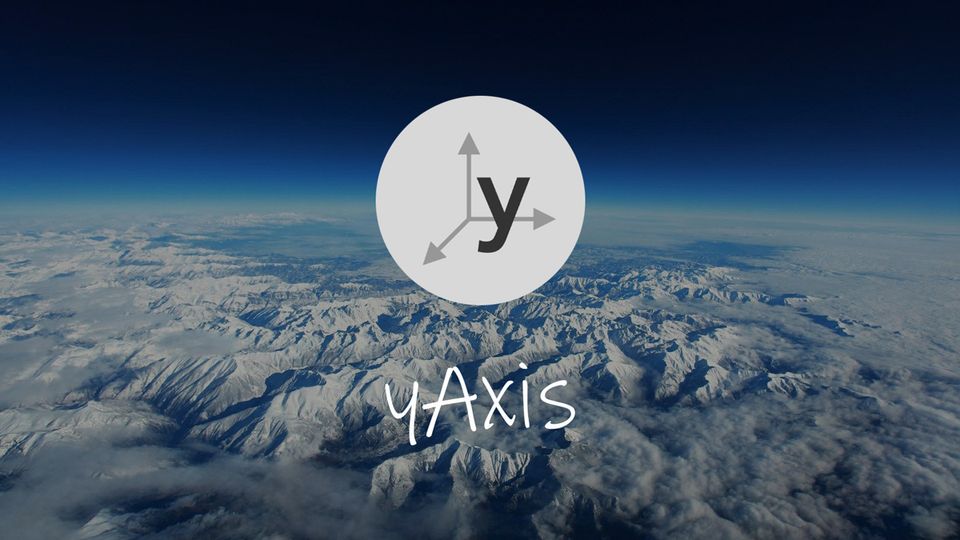 yAxis is a yield aggregator product that aims to put simplicity above all. Currently, the landscape of the DeFi farming economy is growing at an explosive rate. As a result, it is more and more complicated for the average user to find the product that offers the best returns on their deposits. However, with yAxis' MetaVault users get exposure to the maximum yield with nearly no effort, the platform aims to become Set It and forget it.
What is yAxis?
The first thing to understand about yAxis is that it operates above the yield strategy layer of the DeFi economy. As a result, yAxis can take advantage of the best opportunities found in yVaults, pJars, DFI Money, or Value DeFi.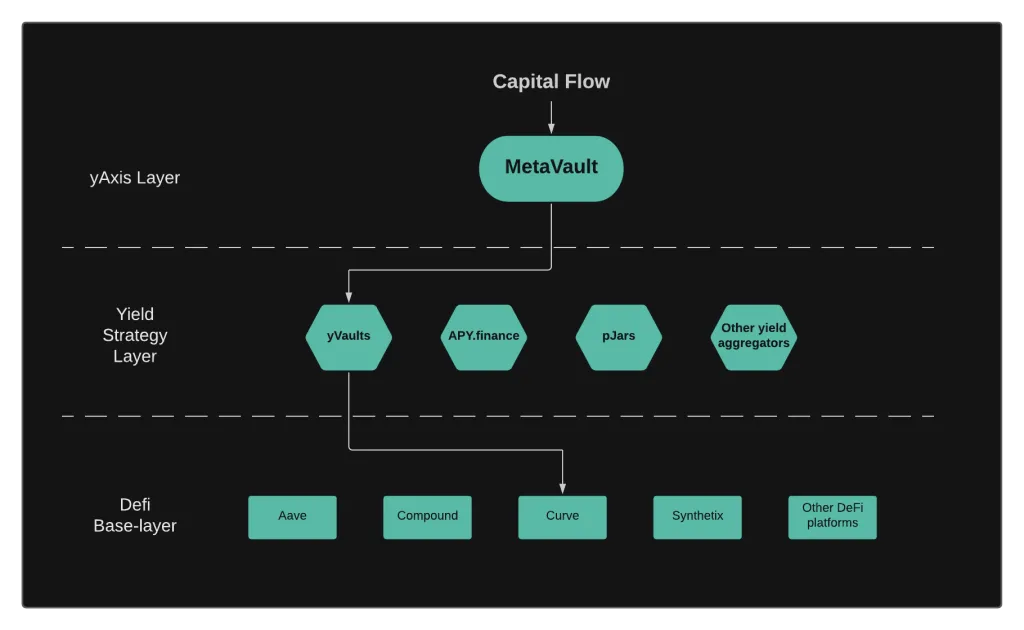 To summarize, the MetaVault will automatically choose the best yield farming strategy for you. Furthermore, if the vault decides to switch to a different strategy it will automatically take the most optimal path to do so. Users can deposit multiple different types of stablecoins to pool funds together as a way to save on gas fees. In return, you would receive the MetaVault token (MVLT) which represents your share of the MetaVault. To withdraw your deposit plus interest, you just need to return your MVLT to the MetaVault.
Advantages of the MetaVault
Deposit multiple stablecoins (USDT, USDC, or DAI) in one click.
Withdraw to any supported stablecoin in one click.
Auto-compounding and auto-reinvest.
Auto-stake your MVLT tokens to earn the governance token YAX rewards.
Community governance for deciding the current farming strategy.
A performance fee that market-buys YAX tokens and distributes them to stakers.
This first iteration of the MetaVault does require users to click to transfer to a different strategy meaning it is not entirely hands-off.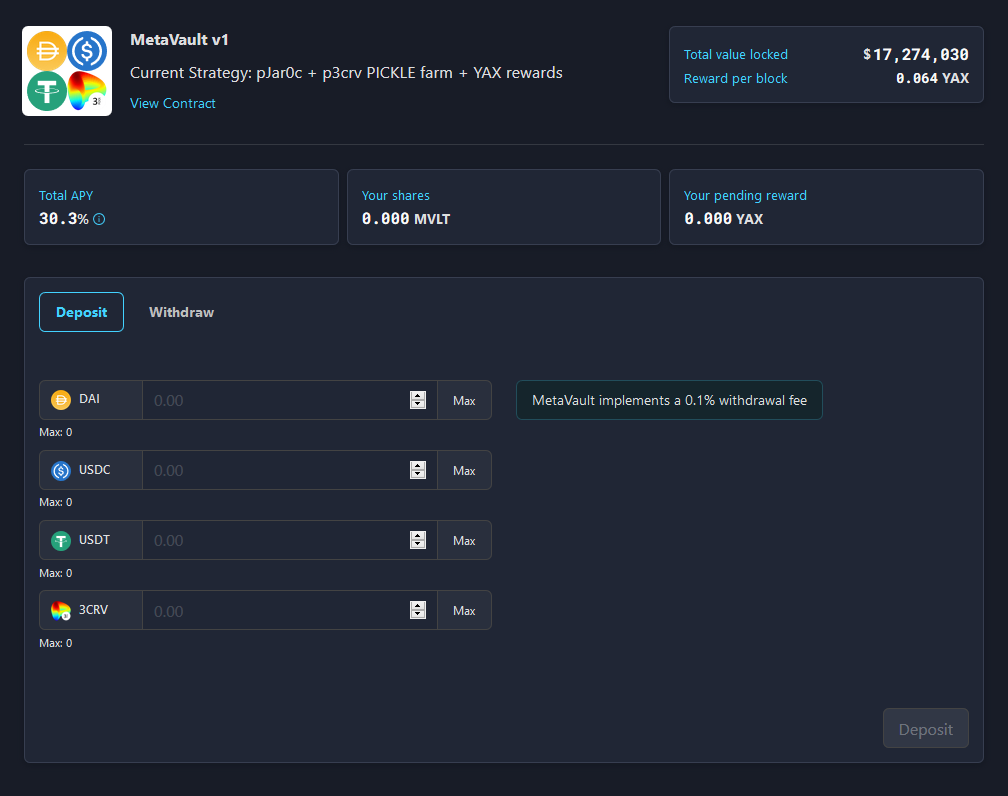 However, the team states the next version will feature full automation when the community votes through a strategy change.
What is the YAX token?
The community determines the MetaVault strategy through staking YAX tokens. This will happen in a custom governance platform that should go live with MetaVault v2 in December. Once live, the governance UI will display factors such as APY, vault withdrawal fees, price slippage for converting assets, and strategy risks.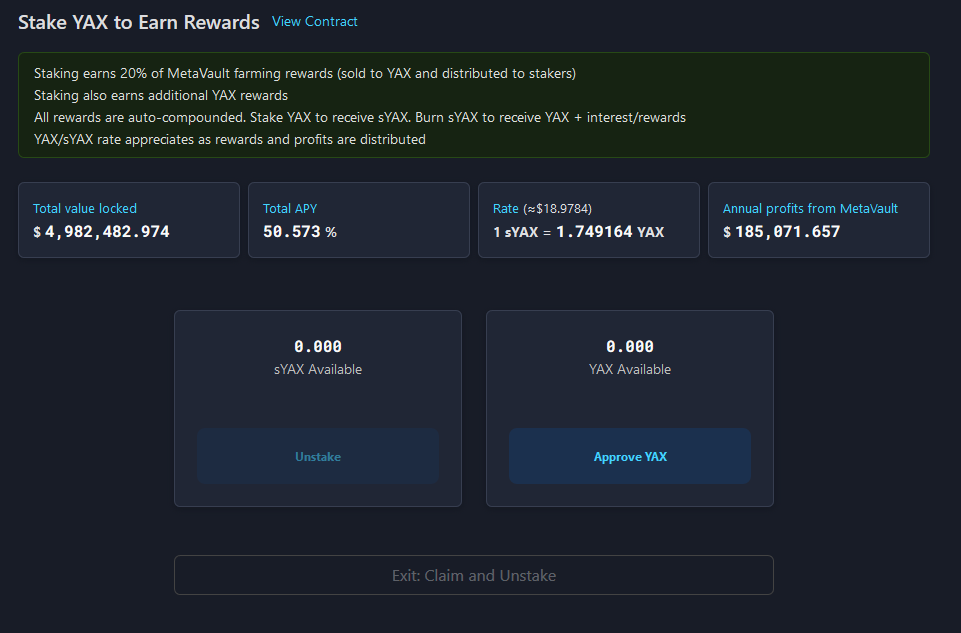 Essentially, tokens holders will stake their YAX tokens to decide what they believe is the best strategy for the platform. As an incentive for active participation, YAX voters earn a performance fee generated by the MetaVault. Furthermore, YAX's token distribution is following a fair launch with no pre-mine or developer fund. The protocol allocates 10% of YAX rewards to a treasury fund which will be deployed through community governance.
Liquidity mining program… you can earn YAX tokens by depositing funds into the MetaVault, or by providing liquidity to the Uniswap YAX/ETH pair.
Note you have to stake your Uniswap LP tokens in the farm pool to earn rewards.
Looking to the future… MetaVault will never face limitations of using one yield aggregator, meaning it can achieve higher capital efficiency and could implement cross-chain strategies. Excitingly, the team is developing an additional product in stealth known only as Project Y.O.D.A. for release in Q1 2021.