Don't Buy MEME: The Rug Pull
Don't Buy MEME: The Rug Pull. This project will auction 12 identical NFTs. Programmable art, one contains an entire BTC, do you unlock it?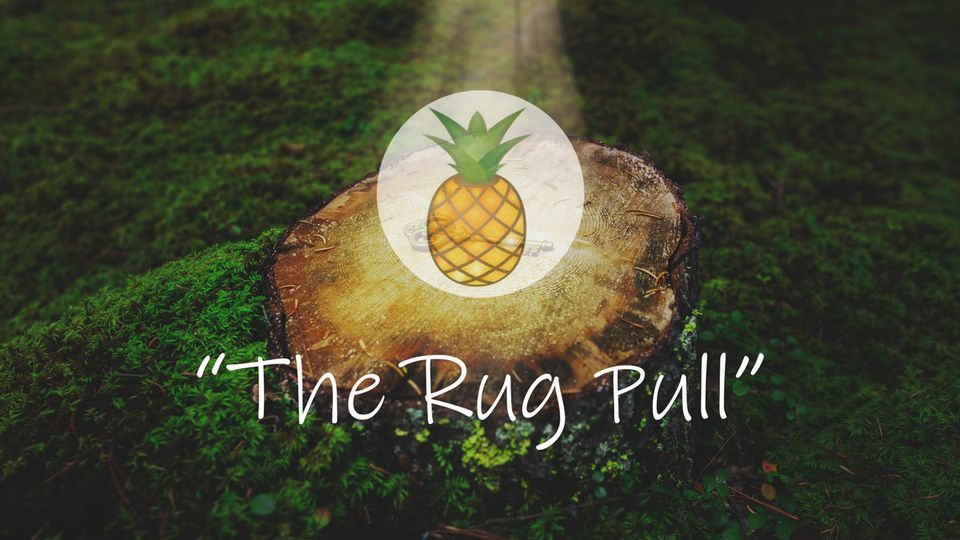 The DeFi project MEME is offering a lucky bidder a 1-in-12 chance of earning a Wrapped Bitcoin. Via an auction investors can bid on 12 identical non-fungible-tokens (NFTs), but here's the catch: it's programmable crypto art. And one of those NFTs, just one of them, holds an entire BTC.
The Rug Pull Auction
This is a collaboration project between Robin Schmidt from The DeFiant, Simon Wan (Artist), and the NFT farming project MEME. The artwork itself is a hand-drawn piece, and there are only 12 of them. Meaning the crypto art itself will be a rare collectible. It starts as a swirling neon splashed image, something out of a psychedelic trip. Then the swirls briefly show Simon Wan's painting of film director Alfred Hitchcock holding a magnifying glass. If a holder chooses to unlock the NFT, then all the neon swirls will reveal the Hitchcock painting in full. And also reveal on the website, for everyone to see, if your NFT contained the WBTC.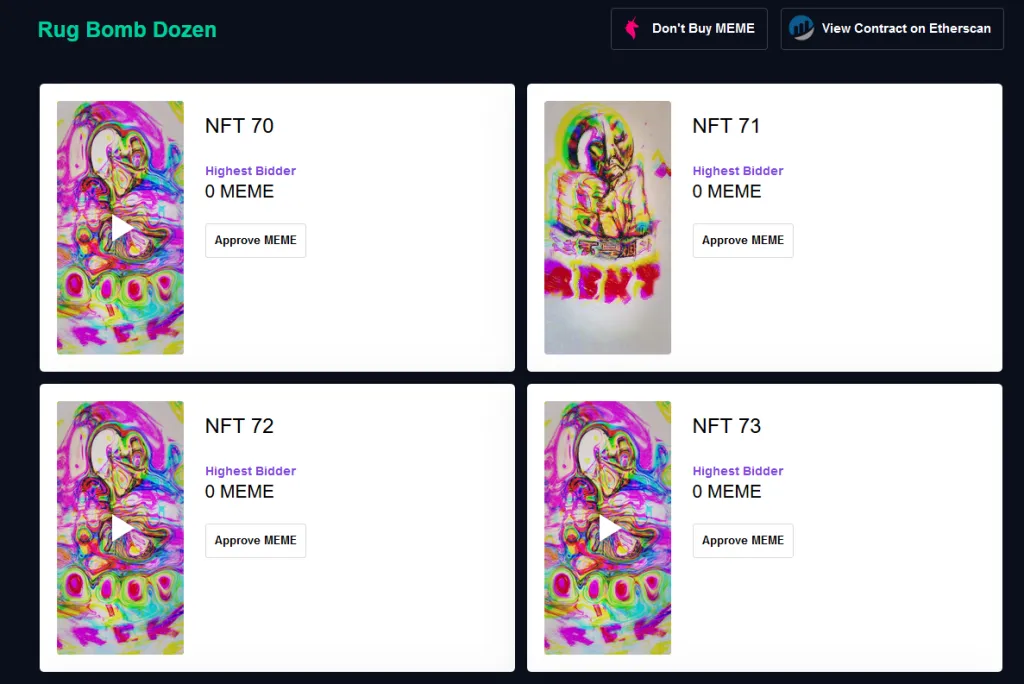 However, the real interest is what will happen after the auction. Will the holders conspire together and try to raise the value of the secret together? Or will they open up the crypto art to see if it contains the WBTC? What about if Bitcoin is worth $100k – could you still contain the secret? Of course, by unlocking the NFT, you run the risk of rug-pulling yourself.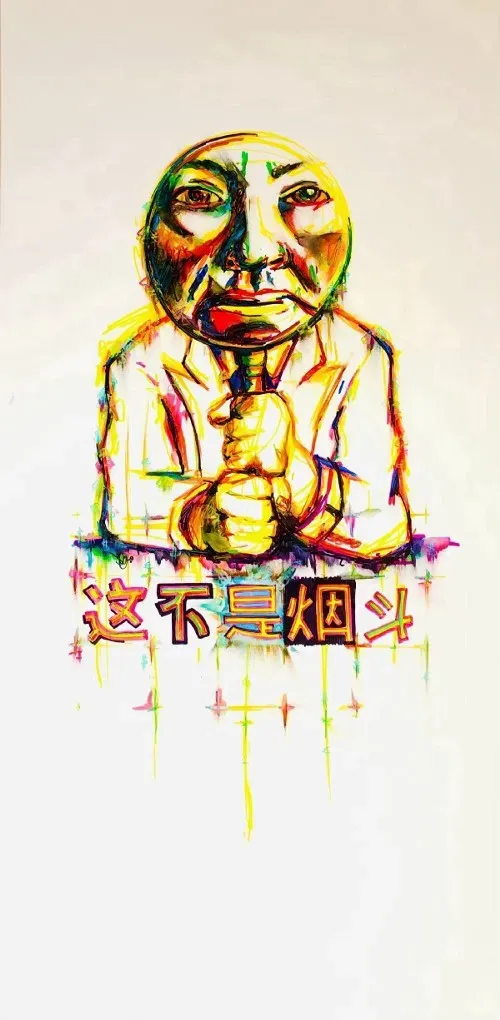 Because once someone unlocks their NFT and finds that Bitcoin, the theory is the other NFTs will crash in value. Hence the name: Rug Pull. Which is the scam tactic where projects secretly mint more tokens to dump on their Uniswap market, rendering the token worthless. Essentially, this auction can be looked at as a game of chance.
The NFT sector continues to grow at parabolic speed, with collectors breaking new sales records on what seems to be a weekly basis for digital art and collectibles. We are not sure if this latest initiative from MEME will set a new record, but it is going to be exciting to watch. Especially, the value of said NFTs once the game begins!