What is Roobee? Investments Open To Everyone
What is Roobee? Investments open to everyone, create an automated portfolio of stocks, ETFs, crypto, DeFi products. No entry barriers.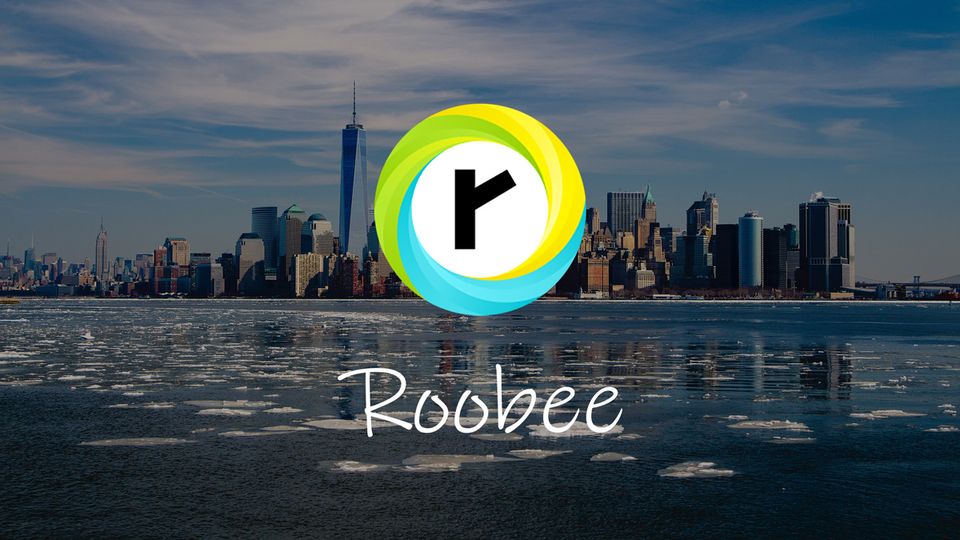 Roobee allows users to build investment portfolios combining various assets: cryptocurrencies, stocks, startups, ETFs, and more. Recently, the team launched DeFi farming for ROOBEE token on Ethereum and Binance Smart Chain.
What is Roobee?
The mission of Roobee is to open up the opportunity for investing to everyone: no matter what income level. The project aims to provide a route for investments from $10 into products that are usually only available to large institutional players, qualified investors, or hedge funds. As a result, the platform is beginner-friendly and gamifies the process of investment. No need to spend hours studying market trends, simply answer a few questions, it will generate a portfolio from your risk profile.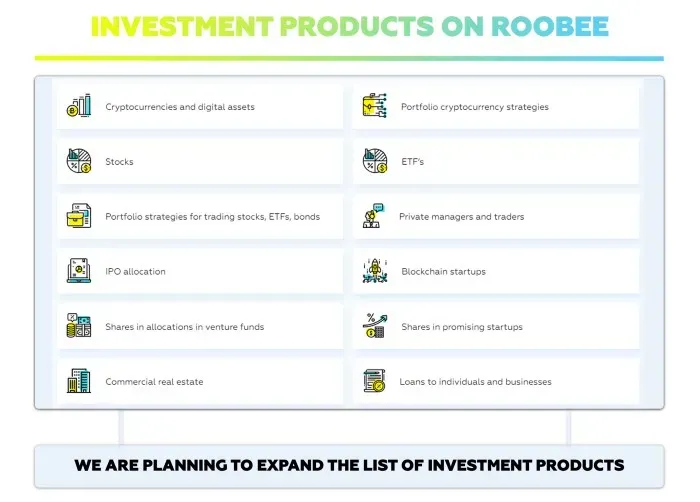 The idea is that by making the process less tedious, Roobee users will become more disciplined and regular about making investments. Furthermore, you can rebalance and adjust your portfolio in just a couple of clicks.
Why use blockchain technology?
Roobee platform provides transparency and genuine statistics by recording all investment decisions in the blockchain. As a result, users can view exactly how much money is going into different investment products and see real returns. Furthermore, by saving data on a chain it is tamper-proof and safe from falsification. Consequently, nobody could claim that the user has not made this investment. Roobee platform also saves details such as conversion rates, fund movements, and investment terms on-chain, for historical purposes.
Additionally, users can hold ROOBEE tokens to gain a premium status on the platform. This enables priority access to additional investment modes which are high-demand and have limited allocation. Furthermore, users can reduce the fees for using the platform by paying with ROOBEE tokens.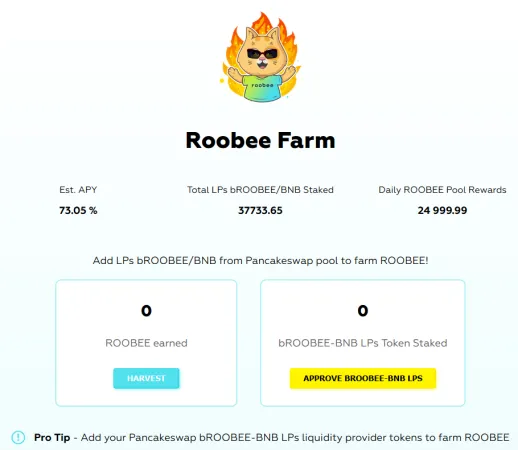 Multi Chain DeFi… ROOBEE farming is live on Ethereum and Binance Smart Chain for providing liquidity on Uniswap or Pancakeswap.
If you have a high-risk tolerance for impermanent loss, there is also a community farming pool ROOBEE-CAKE LP pair which currently has an APY over 400%.
Looking to the future… platforms offering an easy path for traditional investors and beginners to expand their portfolio into crypto show clear room for growth. Plus, Roobee has a strong team of partners behind it in the form of Binance, BitGo, and HyperLedger.