What is MakersPlace? User Friendly Digital Art Marketplace for NFTs
What is MakersPlace? Check out the NFT marketplace for digital art that is the most user-friendly for collecting crypto art.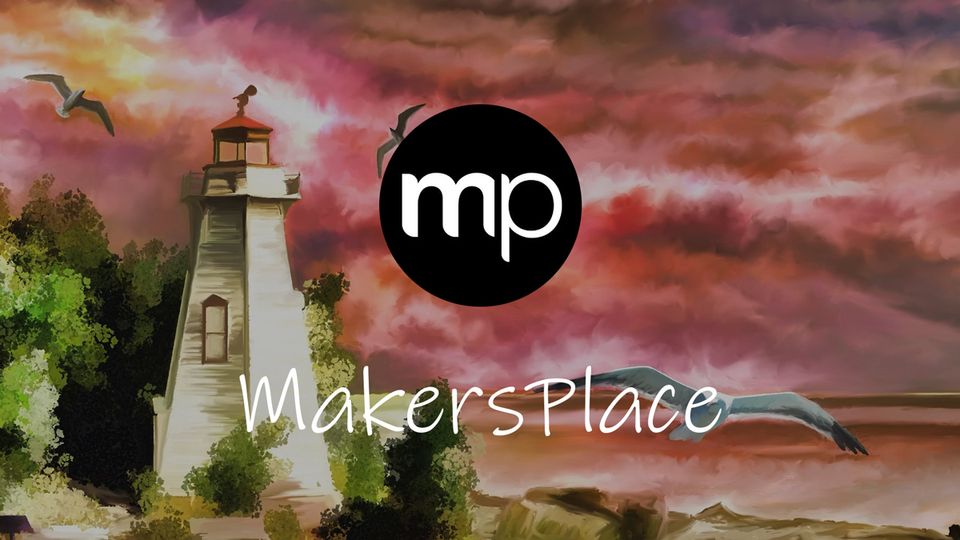 MakersPlace is one of the biggest platforms for minting, buying, and selling digital art on the Ethereum blockchain. It's home to some of the most talented artists and is regularly in the Top 3 by sales volume according to OpenSea rankings. Let's take a look at this user-friendly digital art marketplace for NFTs.
What is MakersPlace?
MakersPlace is a marketplace for sharing and collecting rare digital creations. The platform leverages the power of non-fungible tokens (NFTs) to ensure all artwork is verifiable. Meaning you can confirm at any time who is the creator and current owner of the artwork. It also enables scarcity, because the blockchain secures how many editions the artist releases. If the artist creates one edition of the digital artwork, then it doesn't matter if the image is copied and shared online. Because only one edition is provable as authentic. In other words, collectors can trust they're buying original digital creations via MakersPlace that are tamper-proof.
Another NFT marketplace?
I know what you're thinking. OpenSea, Rarible, SuperRare, ArtSync… and more! The list does indeed keep going. And it's becoming hard to pick out which marketplace would suit you, as a collector or creator. However, MakersPlace does have some key features that make it easier for crypto novices. Notably, artists can choose to accept payments from credit cards. Of course, the platform does support Ethereum and you can use your crypto wallet. As a result, for new NFT collectors, MakersPlace has a very easy onboarding experience.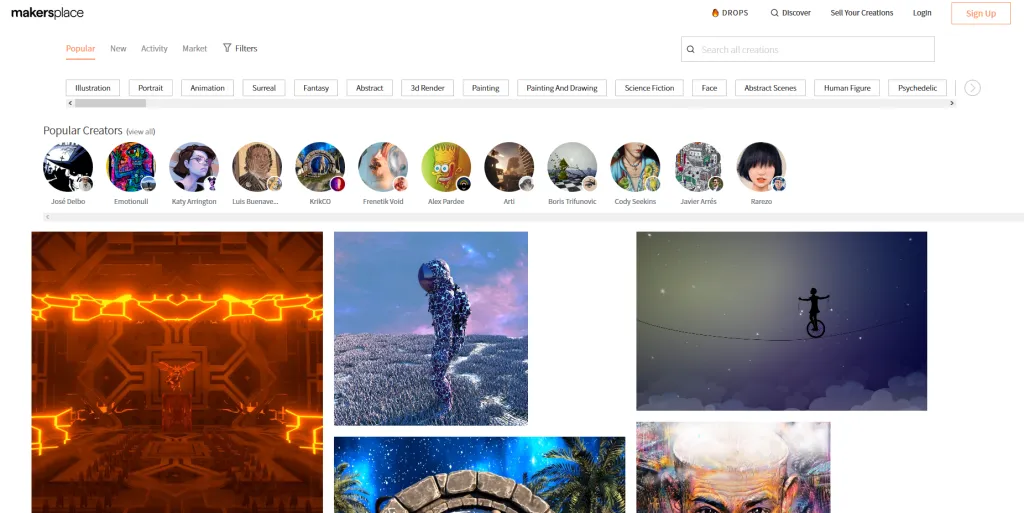 All the technical use of the blockchain happens in the backend which makes buying or selling digital crypto artwork extremely easy. You don't even need a cryptocurrency wallet or any third-party software to use the platform. Just sign up and log in, and you're ready to explore digital artwork. In the same regard, for creators accepted onto the platform MakersPlace covers the gas fees associated with minting the NFT that secures your artwork.
Fees: on a successful sale the platform will take a 15% commission, which is in line with other NFT marketplaces. Note there will be an additional transaction fee of 2.9% if the sale happens through a credit card.
For digital creators and artists, the platform is currently invite-only, you can learn more about joining on their website.
Reselling: one of the best parts about sharing digital artwork through MakersPlace is that creators are guaranteed royalty on resells. Because all ownership is transparently tracked on-chain through the transfer of the NFT linked to your digital creation. For any secondary sale, then there is a 12.5% commission where 2.5% goes to the platform and 10% to the creator.
To summarize, MakersPlace is the most user-friendly platform for crypto-collectibles and should not be overlooked!